Do you remember the time before smart phones? Internet Searches? Planning travel was a lot of phone calls, friends recommendations, driving to AAA or other places for maps and lots of other work. Sometimes people used a Travel Agent, but usually only on those big once in a lifetime trips. So now, we have our iPhones, HTC's, Tablets, Laptops, and a wealth of information on all things, including Travel. Nowadays the internet has taken over for all those calls, all those trips to the library and more to get stacks and stacks of information for your vacation.
I do often wonder if it gets easier with all this information or is it now just overwhelming? If you want to visit a place like Disneyland or Walt Disney World you could get lost in the amount of information and never make it back out. But you don't think of asking for help? Why? Travel Agents are still out there, and we are ready to help! Today more than ever Travel Agents are the best bet you have to navigate the information overload highway and keeping you on track.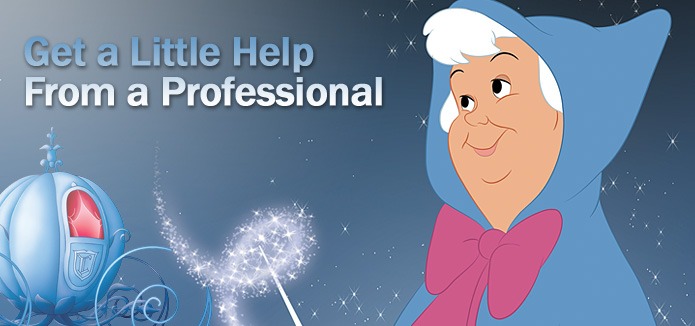 I want to share with you why you need a Travel Agent (like US).
There is NO COST to you!
Disney, Universal and others Certifies Travel Agents
We are Experts in our specialties – for me that's Disney, Universal, Hawaii, Cruises and Southern California
We know all the Promotions – Seriously we get daily emails
We do the boring research, pricing options and more, then report back to you
We offer suggestions and will plan your trip with as much detail as you want
Free Gifts! – Really, why wouldn't you want free things?
No Stress Vacation Planning
No hours spent researching
Knowledgeable advice on restaurants, park tours and more
Travel Agents work around your schedule and budget
Still not sold on a Travel Agent? Well if the lure of the free gifts doesn't give you incentive, perhaps I can convince you another way. Having spent numerous hours at Disney parks, Disney Resorts, on Disney Cruises, and more, I can tell you I have never sat down at my computer and quickly done the reservation. I've looked at all the different dates, the different resorts/rooms, the different parks, Extra Magic Hours, calendar of events, and much much more. It takes me hours and hours sometimes to plan a week vacation. Why ever would you want to do that anymore? Travel Agents do all of that for you AT NO COST TO YOU!
Did you know that Travel Agents will also sit down and go through your trip, offer restaurant recommendations, perhaps even suggesting one you've never been to… However, if you want, I will personally offer to put your trip together in calendar form to give you a complete itinerary, including for any who want it, a complete daily breakdown of your day at each park. All For Free! If you already know what you want, then I'll do the scheduling for you. Yes I say I a lot, but that's what I do… Honestly, it's what almost all Travel Agents would do for their clients.
Joining forces with a Travel Agent only makes sense in todays world of too much information. You are planning a trip to spend time with your family and friends, yet you spend all your free time before the vacation in front of your computer planning. Let us take care of all that, we will spend the time finding the best pricing and promotions for your vacation! In addition, you make a new friend with your agent centered around something you both love, Travel!
If you're still not sure after all my compelling reasons, I'd love to know why. Leave a comment below with your comments.
Contact DisneyDaniel today to book your first, next or Best Disney Vacation!
Written by Daniel Mullarkey, DisneyDaniel — Daniel is a self-proclaimed Disney Geek, Disney Vacation Planner and a Disney Specialist! When he's not adding to the plethora of Disney trivia in his head, you can find DisneyDaniel on his Facebook Page and/or follow him on Twitter!  Book your next vacation with Daniel at 425-420-8988 ordaniel@destinationsinflorida.com.