LEGOLAND Florida Highlights for Families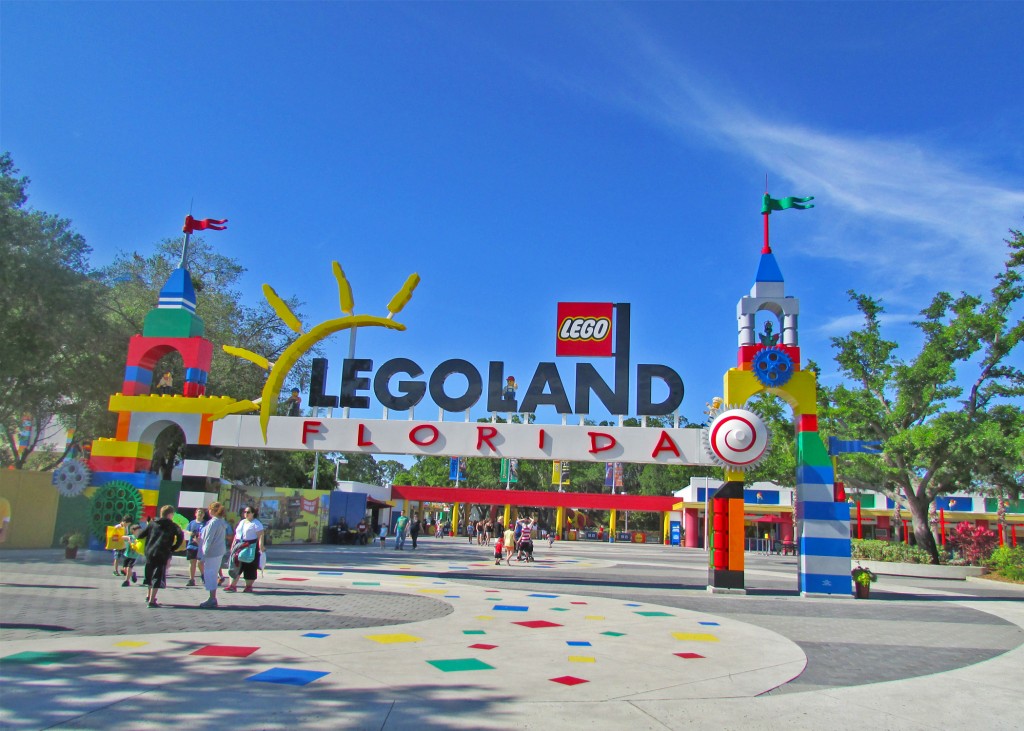 The LEGOLAND Florida theme park is about 45 minutes south of Orlando, and resides where Cypress Gardens Adventure Park used to be in Winter Haven, Florida.  This theme park is perfect for families with younger children and those whose children – like mine – are obsessed with LEGOS. There are several rides that are perfect for younger children.  I loved that there are LEGO playing areas in every line.  The kids can play with LEGOS while adults/older kids wait in line and then the younger kids can get back in line closer to the front.  This was a great feature as I could see my son the entire time, but he was happily playing instead of whining – I mean waiting – in line.
One of the highlights of our visit to LEGOLAND, was the Miniland USA area, that includes miniature landmarks, such as the Capital Building from Washington D.C. and an entire  Star Wars area.  This area is truly something you have to see with your own eyes. Not only is the whole area built with LEGOS, but the attention to detail is amazing!  There are also interactive areas for the kids, for example, a knob might control fountains at a park or start a race at the Daytona Speedway.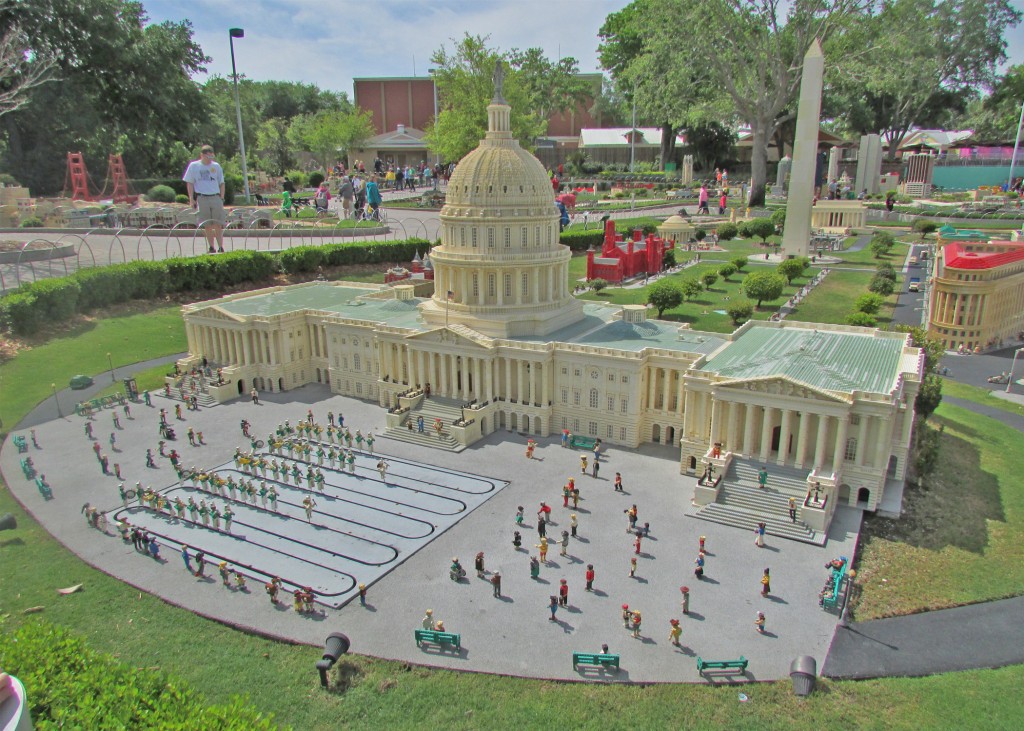 A favorite ride of my son's at LEGOLAND, was Ford Driving School.  There are two options for this experience, one is for ages 3-5 and another for ages 6-13.   While waiting in line to drive, the youngsters have their picture taken for the driver's license (available at an additional cost).  Ford Driving School is an open track that allows kids to drive their vehicles through LEGO City.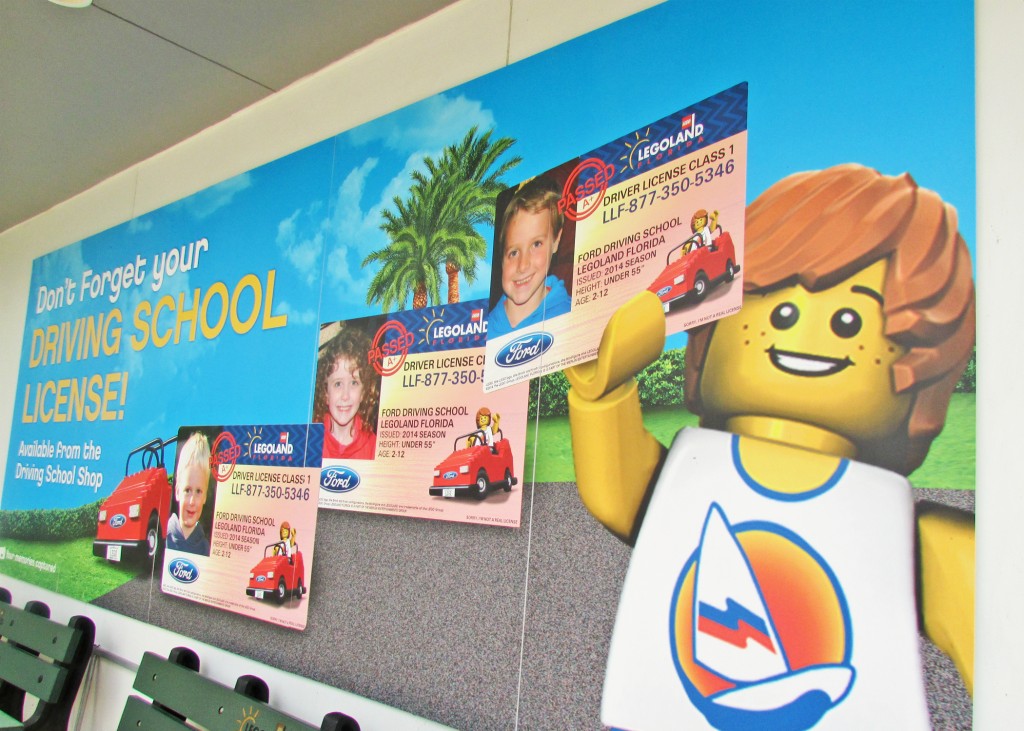 I feel like a day at LEGOLAND wouldn't be complete without riding the Island in the Sky.  This is a giant platform that elevates 150 feet and rotates  while giving riders a 360 degree view of LEGOLAND Florida.  If you do it at the start of your day, you can see all that LEGOLAND Florida has to offer, glimpse the Cypress Gardens, and check out the new LEGOLAND Hotel (opening Summer 2015).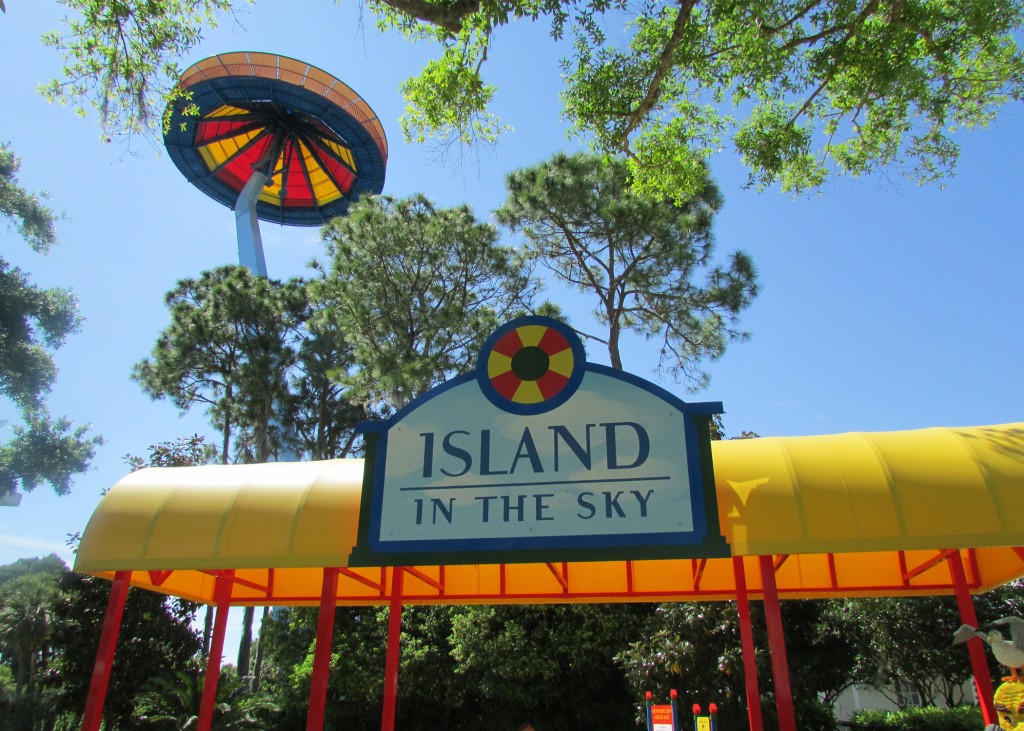 All of the rides and attractions were fun for younger children, but my son loved the LEGO minifigure trading.  This is similar to the Walt Disney World's pin trading.  Bring a minifigure from home (or you can purchase one from a store dedicated to minifigures), ask a LEGOLAND employee to trade with you and its yours to keep  – or keep trading throughout the day.  My little LEGO lover, really enjoyed this.  I will warn you that after being bombarded with LEGOS all day (interactive LEGO statutes, LEGO minifigures, LEGO themed everything) it is near impossible to get out of LEGOLAND without buying something LEGO, especially as you walk by "The Big Shop" on your way out of the park, but we now have a LEGO set to remind us of our fun day at LEGOLAND.
Written by Elizabeth Mallers. Elizabeth is an agent with Destinations to Explore, an Authorized Disney Vacation Planner.  She has experience traveling to Disney with a child with severe food allergies.  She is ready to help you plan a magical vacation, all at no cost to you!  Book your next vacation with Elizabeth at 317-753-5959 or at elizabeth@destinationstoexplore.com.