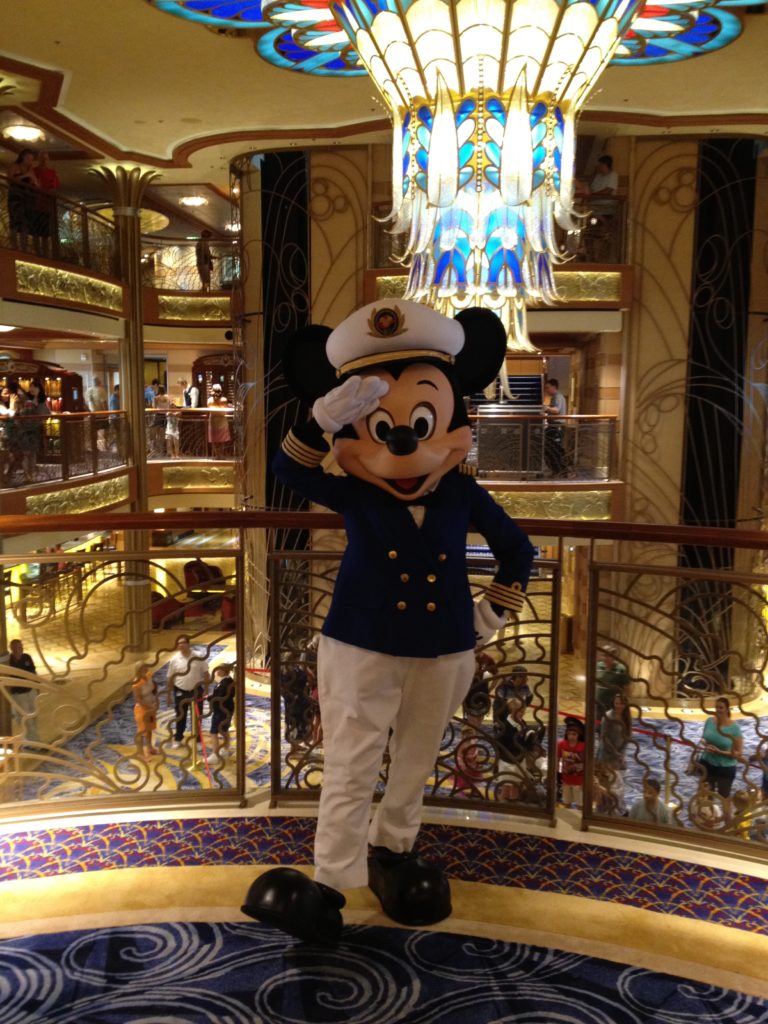 The Buena Vista Theatre is the place to be to watch all of the first run movies onboard the ship. The theatre is based on the three theatres that premiered Snow White.
The Mystery of the Black Hull: When Disney was designing the Disney Magic they wanted the ship to look like a classic oceanliner and stick to the color scheme of Mickey Mouse. Classic ships had a black hull but Disney thought black looked too gloomy. They found the color they wanted when a Disney employee named Monica entered the room wearing dark blue pants. Thanks to Monica the hull of the ship is painted Monica Blue.
Deck 5 is kid sized. The Oceaneer's Club, Oceaneer's Lab, and Nursery are located on Deck 5. There are lots of super sized toys in the youth clubs and you will notice that Deck 5 is not quite as tall as the other decks.
Disney Cruise Line is the only cruise line with rotational dining. Guests rotate between three different themed restaurants throughout their cruise while being served by the same service team in each location.
Disney received special permission from the U.S. Coast Guard to paint their lifeboats yellow instead of the traditional orange to keep with the Mickey Mouse color scheme.
Written by Shante Carson — Shante is a Disney Cruise Expert with over ten cruises taken on the Disney Fantasy, Disney Fantasy, Disney Magic, and Disney Fantasy.  Bon Voyage!  Shante is ready to help you plan your magical Disney Cruise vacation. Book your next vacation with Shante at 252-917-0497 or shante@destinationsinflorida.com.