Capture Those Memories

 

Before They Grow Up
Book a Disney World Package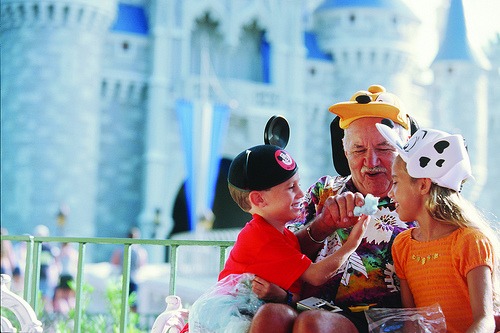 Imagine the whole family on a Disney World vacation.  Each day filled with fun at the Disney Theme Parks, relaxation at a Disney Resort, and memories that will last a lifetime.  Capture those memories now, before they grow up!  To begin planning your next Disney World vacation, fill out a free price quote below.
Why Book a Disney World Package With Us?
Save Time:  What is your time worth?  Our customers save up to 4 hours a day in lines at the theme parks!  With our free itinerary services (valued at $199), we help our customers get the most out of a Disney World vacation.  This is your vacation, we want you to enjoy it! 
Save Money:

 We guarantee the lowest package prices on Disney World Packages.  We offer an extra discount off these packages. This is our gift to you!  We also help you save money on your Disney World Package (even after you booked your vacation) with Discount Watching. If a better discount comes along after you booked, we will update your reservation or let you know about other options to help you save money.  We save our guests an average of $500 with this free service!
Extra Magic:

 You will get extra magic while planning and during your vacation.  Some of these free perks and benefits include pictures of Mickey Mouse for your kids, Theme Park Guide Maps, MousePerks – Magic in your Inbox (valued at $299), discount Orlando MagicCards (with hundreds of additional discounts in Orlando), and much more for your vacation.
Did we mention that our services are FREE.  Disney pays us to help you plan your vacation!
What Do Moms & Dads Say About Us?
What an amazing trip to Disney! Thank you for helping us plan the perfect birthday surprise for our 4 and 6 year old little princesses. All of your suggestions regarding the princess breakfast, dinner and teas were perfect. Thanks again – the girls will never forget their 4th and 6th Birthdays!  Liana S
We had a blast on our Disney trip!  I couldn't have done it without all of your helpful information and tips.  I have already recommended you to many of my friends!  Thank you so very much!  Tara L
I wanted to just send you a message to let you and your wife know that we really enjoyed the vacation and your assistance was immensely helpful.  My wife thought that the gift you sent our room was just a fantastic touch. It was unexpected and she was floored.  She absolutely loved the whole vacation and your recommendations.  Rob T
Start Planning your Disney World Vacation Today!  Request a Free Price Below: