We are so excited about a new Easter Milkshake! YUM!
Universal just announced a new Easter treat at The Toothsome Chocolate Emporium & Savory Feast Kitchen at Universal Orlando's CityWalk. This treat is a limited time milkshake themed as colorful as an Easter celebration.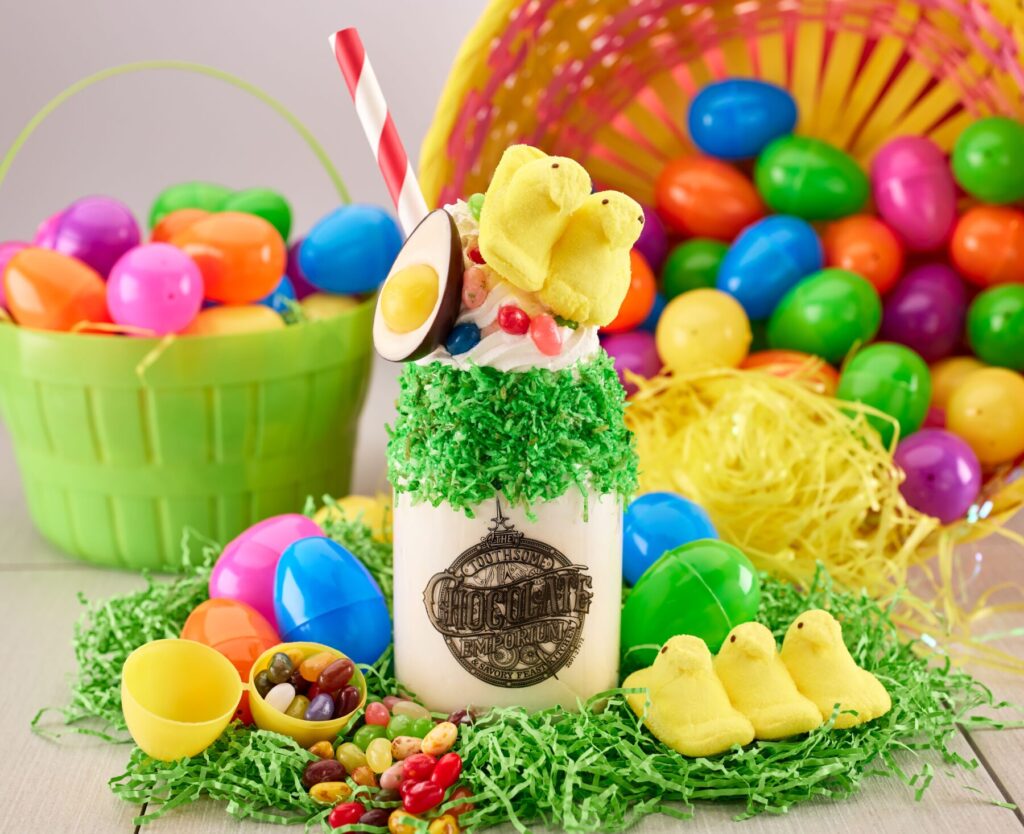 This milkshake is called Easter Basket Milkshake. You can find it only this weekend from April 7-9.
This milkshake features a light pineapple flavor. It is topped with whipped topping and accented with popular Easter treats. These sweet treat include Peeps, a Chocolate Passionfruit crème egg, and jellybeans. You will also find green coconut shavings. This looks like "grass" of the Easter Basket.
It is the perfect Easter treat at Universal Orlando Resort.