It is a well-documented fact that we love our coffee in the morning! Nothing gets us geared up for a busy day of traveling with the kids than that precious, live-giving first cup of coffee each day.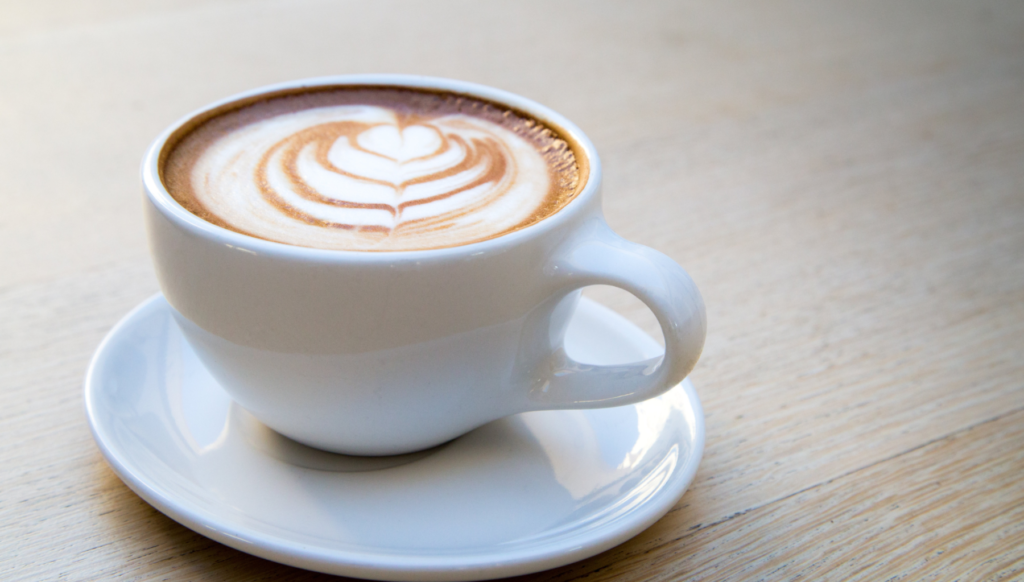 So, given its importance, we thought we would share a few great places to get a cup of coffee and other coffee experiences you might enjoy at Walt Disney World.
Resort Hotel Room Coffee

Ok, so let's get this out of the way…. Yes, some resort rooms do offer Keurig coffee pods, but many still use the Cuisinart 2-Cup Brewers (pod style). And DVC Villas offer a full coffee pot. Sure, these all made decent enough coffee for a caffeine fix, but we prefer the other options below.
Joffrey's Coffee & Tea Company at Disney Springs

If you are heading to Disney Springs, make sure you stroll through The Landing and make your way to Joffrey's Coffee & Tea Company. Thanks to the "Ripple Maker" machine here, they can do latte art to give your drink a little more character!
And by character, we mean Disney characters, of course! They can print Mickey, Minnie, Donald or Goofy atop your iced or hot specialty drinks for a modest up charge of 50 cents! It's totally worth it!
Contemporary Grounds

If you are lucky enough to be staying at Disney's Contemporary Resort, skip the resort room or quick service brews and head straight downstairs to the lobby for a visit to Contemporary Grounds. Grab a latte, cappuccino or even a double espresso to kick start your day. This is a perfect place to stop on your way to the bus or before you stroll over to Magic Kingdom! As a bonus, latte art is offered here as well.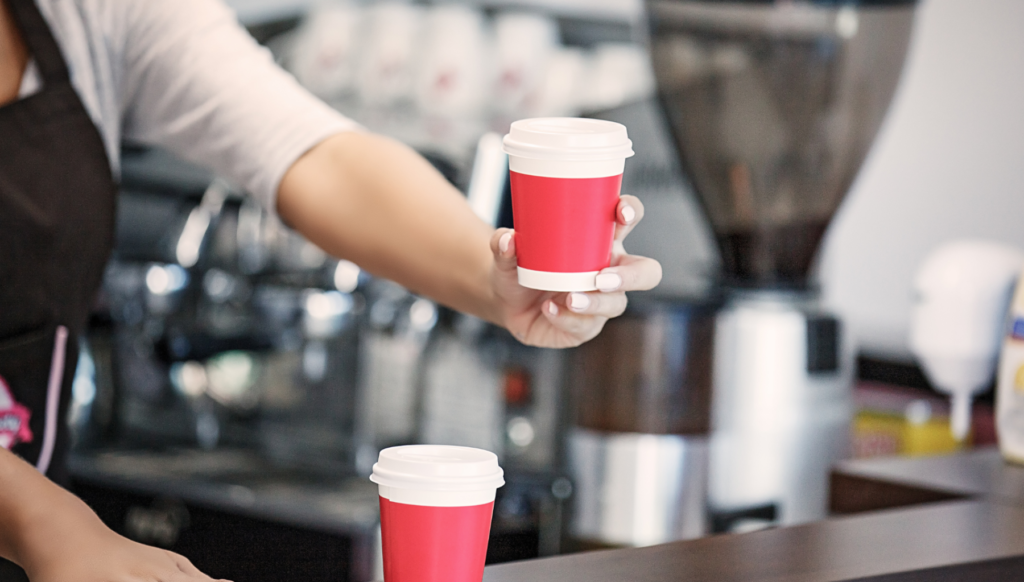 Joffrey's Coffee at Kiosks and Restaurants

As the official specialty coffee provider for Walt Disney World, Disney Vacation Club and Disneyland Resort, Joffrey's is just about everywhere. You'll find it in your resort room as well as in coffee kiosks all throughout the parks. Additionally, there are specially brewed flavors served at various restaurants around property. Artist Point at Disney's Wilderness Lodge, The Wave at Disney's Contemporary Resort, Hollywood Brown Derby at Disney's Hollywood Studios and Jiko at Disney's Animal Kingdom Lodge all offer special blends, and that's just naming a few!
If you really love a certain location's java, ask them about the blend because it's likely to be available for purchase at Walt Disney World or online, so you can continue to enjoy it at home long after your vacation is complete.
Kona Café Pressed Pot at Disney's Polynesian Resort
The Hawaiian Kona Maragogype Press Pot for Two is a must try for the coffee lover. This is a of the medium blend of Hawaiian and Central American beans that pairs perfectly with the banana stuffed French toast (Tonga Toast) or the Polynesian's famous pineapple upside-down cake. You can find the press pot at Kona Café at Disney's Polynesian Resort or get the freshly brewed Kona Blend Coffee from nearby Kona Island, which is a small counter right by the exit to the monorail. Perfect for grabbing a cup as you head out.
Note: You can also find the pressed pot preparation at Jiko, Boma and Sanaa at Disney's Animal Kingdom Lodge and Trattoria al Forno at Disney's BoardWalk Inn.
Kona Coffee-Spiced Specialty Roll
While you may visit Kona café for breakfast for the press pot, it's also available during lunch and dinner. Additionally, there's a Surf and Turf specialty sushi roll that you just have to try! It's Kona Coffee-spiced Filet, Cucumber, Chili-spiced Lobster, Avocado, Yuzu Aïoli, Sriracha. Yum!
Kenya Coffee Barbecue Sandwich at Sanaa
If you head to Sanaa at Kidani Village at Disney's Animal Kingdom Lodge, check out the pulled pork with root vegetable slaw in a bread bowl. The barbecue sauce is made with Kenya coffee and it's served with Sanaa chips and a pickle spear. While this isn't a strong coffee flavor, it is delicious and the view at Sanaa is terrific! When it's daylight, you can watch animals on the savanna right from your table.
Coffee-Rubbed Rib-eye Steak Puff at Baseline Tap House
Not long ago, Disney's Hollywood Studios added a trendy little lounge with craft beers, ciders, small plates and more. One of the small plates is Coffee-rubbed Rib-eye Steak Puff with Olive Salad. It's a flaky puff with a nice portion of beef that's topped with a special creamy sauce. There's just enough of a subtle coffee flavor to make it both delicious and extra appealing for coffee lovers.
Unique Coffees in Epcot's World Showcase
If trying new and unique coffees, especially those with liqueurs, is on your vacation bucket list, then you must make the rounds at Epcot's World Showcase! For your first stop, visit the China pavilion and stop at the Joy of Tea kiosk. Don't worry, we aren't going to suggest tea! Instead try the "tipsy ducks in love," which blends coffee, tea, bourbon, and chocolate, topped with whipped cream.
Your next flavor destination is Morocco's Tangierine Café. There you can try Moorish coffee (flavored with cinnamon and nutmeg) or the Kasbah with hazelnut liqueur or the shops namesake Tangierine with orange liqueur!
Another interesting adult coffee option is the Viking Coffee at Kringla Bakeri Og Kafe in Norway. That's flavored with Kamora Coffee Liqueur and Baileys Irish Cream!
Starbucks
If sticking with your tried and true Starbucks order is more your speed, Walt Disney World has you covered. In Magic Kingdom, stop by Main Street Bakery. At Epcot, visit the Fountain View in Future World. In Disney's Hollywood Studios, you'll find Starbucks at The Trolley Car Cafe right on Hollywood Boulevard. And last but not least for theme parks, Creature Comforts in Disney's Animal Kingdom is the Starbucks location. Finally, you can stop by one of two Starbucks in Disney Springs – one near World of Disney in the Marketplace and the other on the Westside near the AMC theaters.
So, there you have it! There are plenty of places to get a cup of joe, a coffee-infused dish or an adult coffee beverage at Walt Disney World. Where will you get your next cup?