Aquatica is named the #1 waterpark in the country by the USA Today. There is another reason to love Aquatica Orlando! They have a brand new ride called Reef Plunge.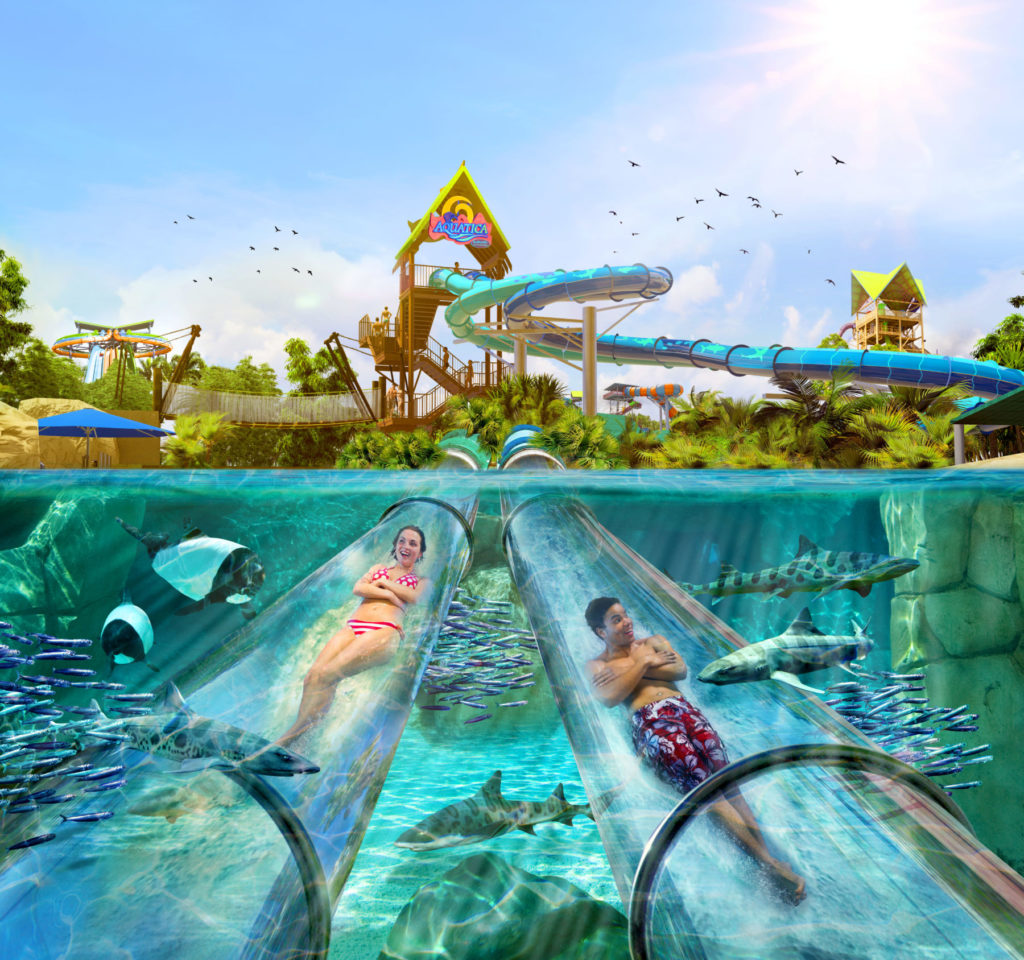 Reef Plunge sends guests sliding through eye-catching translucent cutouts and rings, and twist and turns through over 330 feet of fiberglass, zooming past a vibrant array of marine life in the new dynamic habitat. Commerson's dolphins, leopard sharks, sardines, and a variety of other cold-water fish will call Reef Plunge home.
Between rides, guests can take a break and relax in any of the 1,000 new loungers and beach chairs that offer increased shade and comfort. Hungry thrill seeks can grab a slice at the new quick-service pizza place or quench their thirst at the brand-new beach bar, in addition to enjoying exciting new upgrades to the popular Banana Beach Cookout.
Ready to plan a day at Reef Plunge and Aquatica Orlando?