The highly anticipated collaboration from Cirque du Soleil and Disney, Drawn to Life is now performing at Disney Springs at Disney World.
The show is a love letter to Disney Animation interpreted through Cirque du Soleil's acrobatic performances, dazzling choreography, innovative design and eclectic costuming. You will also meet new characters created by Disney Animation artists. In addition, get ready for a new original score inspired by timeless Disney music.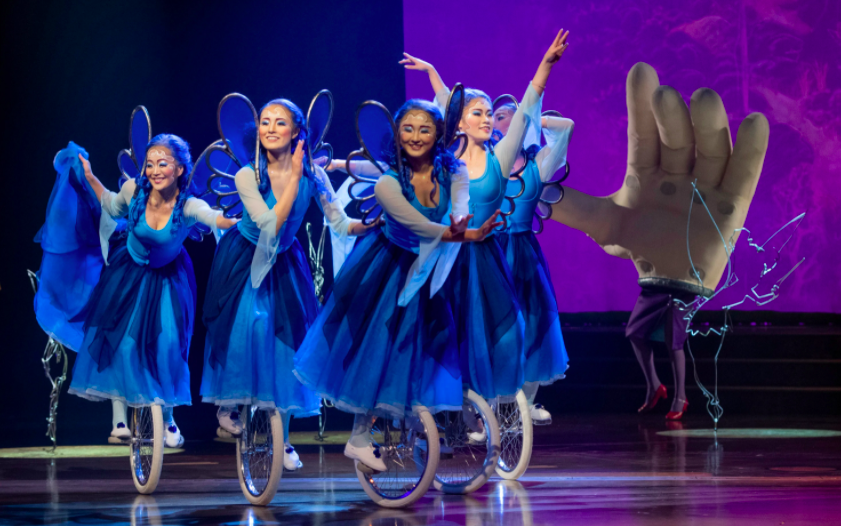 It marks the first ever theatrical collaboration of three creative icons: Cirque du Soleil, Walt Disney Animation Studios and Walt Disney Imagineering.
Cirque du Soleil acrobatics and characters from classic Disney animation films blend throughout Julie's journey. Along the way she encounters rhythmic gymnasts interpreting pages of drawings in continuous sequence, a pair of human trapeze artists moving as paintbrushes to create a kaleidoscope of colors, teeterboard artists displaying the squash and stretch principle of animation and beloved Disney Animation characters from across eras.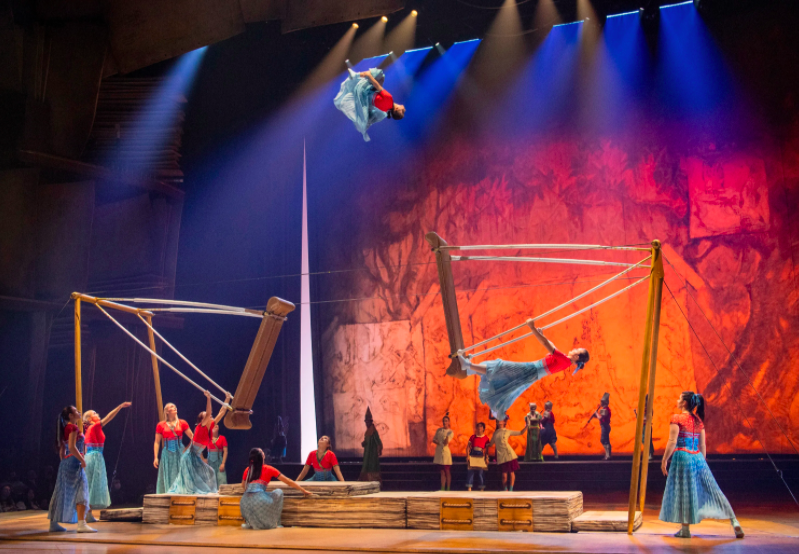 Drawn to Life is the 50th production created by Cirque du Soleil and its premiere coincides with the 50th anniversary of the Walt Disney World Resort. With an international cast of 62 artists, Drawn to Life will perform Tuesday through Saturday at Disney Springs at Walt Disney World Resort.
Drawn to Life presented by Cirque do Soleil and Disney Fun Facts:
Cast is comprised of 62 artists from 15 countries around the globe including Japan, Russia, Togo, Colombia and Peru
There are 10 unique acrobatic acts in Drawn to Life
The show features many references to the history of Disney Animation, a few of which are:

The four animators who befriend Julie on her journey are Cirque du Soleil's bow to Walt Disney's Nine Old Men, icons of Disney Animation.
Throughout the show there are references to the 12 principles of animation outlined in the book Disney Animation: The Illusion of Life by iconic Disney animators and Disney Legends Ollie Johnston and Frank Thomas.
In the Dreams of Colors act the kaleidoscope of colors pays homage to the genius of Disney Animation artist Mary Blair. Tribute is also paid to the Women of Ink and Paint, unsung heroes whose brushstrokes gave life to early animation celluloids.
The Old Mill act is inspired by Walt Disney's groundbreaking 1937 animated short of the same name.
The Squash & Stretch act was inspired by the rubber band fights Disney Animators were known to have during their breaks
Are you excited about this brand new show at Disney Springs?