"Once Upon a Time" is a Nighttime Show on Cinderella Castle at Magic Kingdom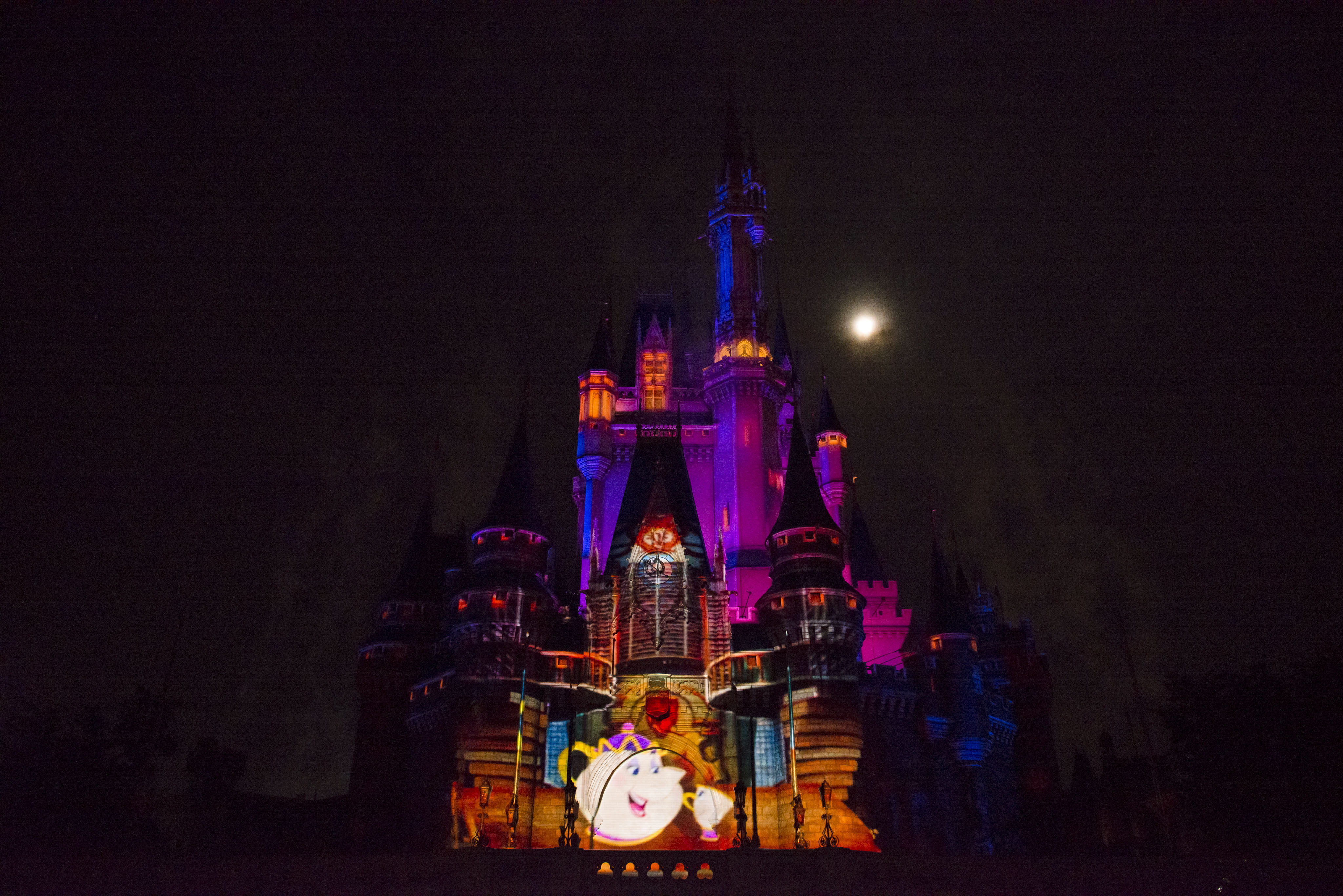 Disney Storytelling & Technology Share the Spotlight in Projection Show Premiering Nov. 4 at Cinderella Castle, Walt Disney World Resort
Classic Disney fairy tales light up a fairy-tale castle as the projection show "Once Upon a Time" begins beaming its magic onto Cinderella Castle at Walt Disney World Resort.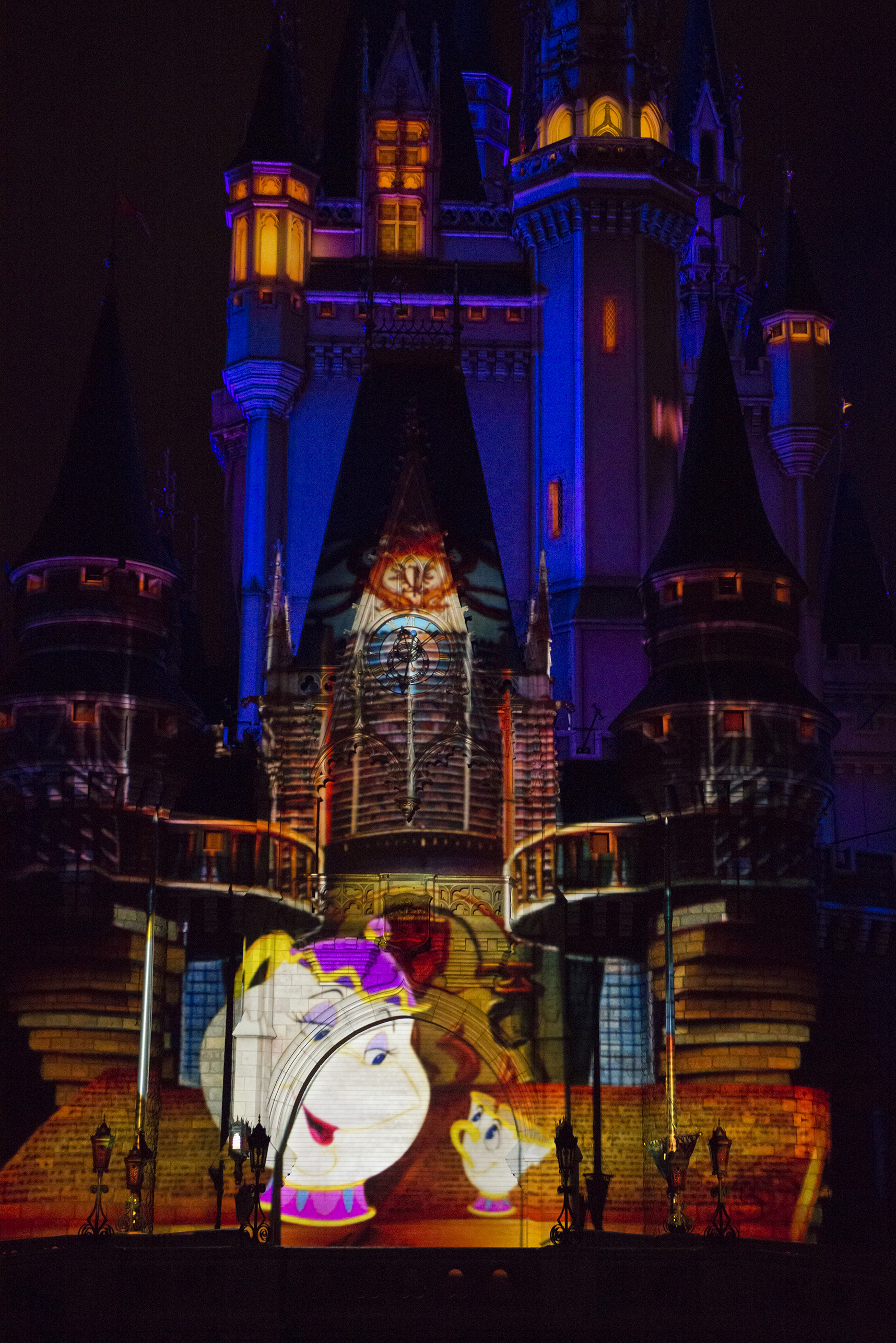 The fantastic and heartwarming show begins regular performances for Magic Kingdom Park guests on Nov. 4.
The new show uses projection-mapping technology to produce a dazzling three-dimensional effect that fits every nook and contour of the Castle, from its base to the tips of its towers and turrets.
The result: Cinderella Castle opens like a storybook and becomes living art, the canvas for a kaleidoscopic and eye-filling feast of fantasy.
Coinciding with the 25th anniversary of the timeless animated classic, Disney's Beauty and the Beast, the new projection show is narrated by Mrs. Potts who shares "once upon a time" bedtime stories with Chip.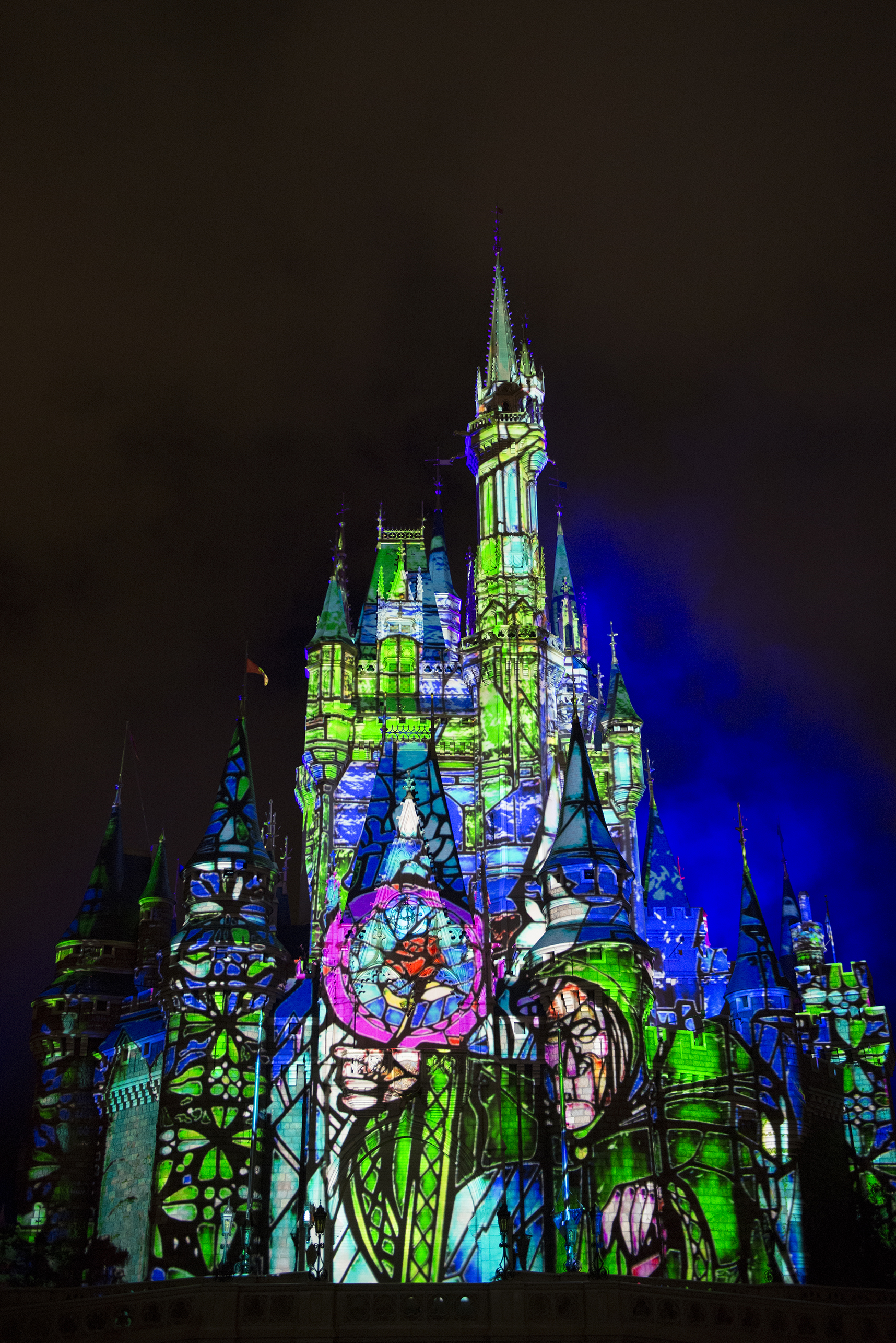 Projected scenes let guests relive some of their favorite Disney moments. They'll fly with Peter Pan above the rooftops of London to Never Land, drop in on a whimsical tea party hosted by the Mad Hatter and watch Winnie the Pooh rise to the top of the Castle while he hangs from a colorful balloon. These are just some of the enchanting tales that come to life in "Once Upon a Time."
The awe-inspiring show culminates with classic scenes from Beauty and the Beast – the Beast waltzing with his beloved Belle, his duel with Gaston, and finally his transformation back to the Prince. As Mrs. Potts and Chip conclude their bedtime story, the show moves to its grand finale including appearances by characters from some of Disney's most beloved animated tales. Fireworks bursting above the Castle add to the magic.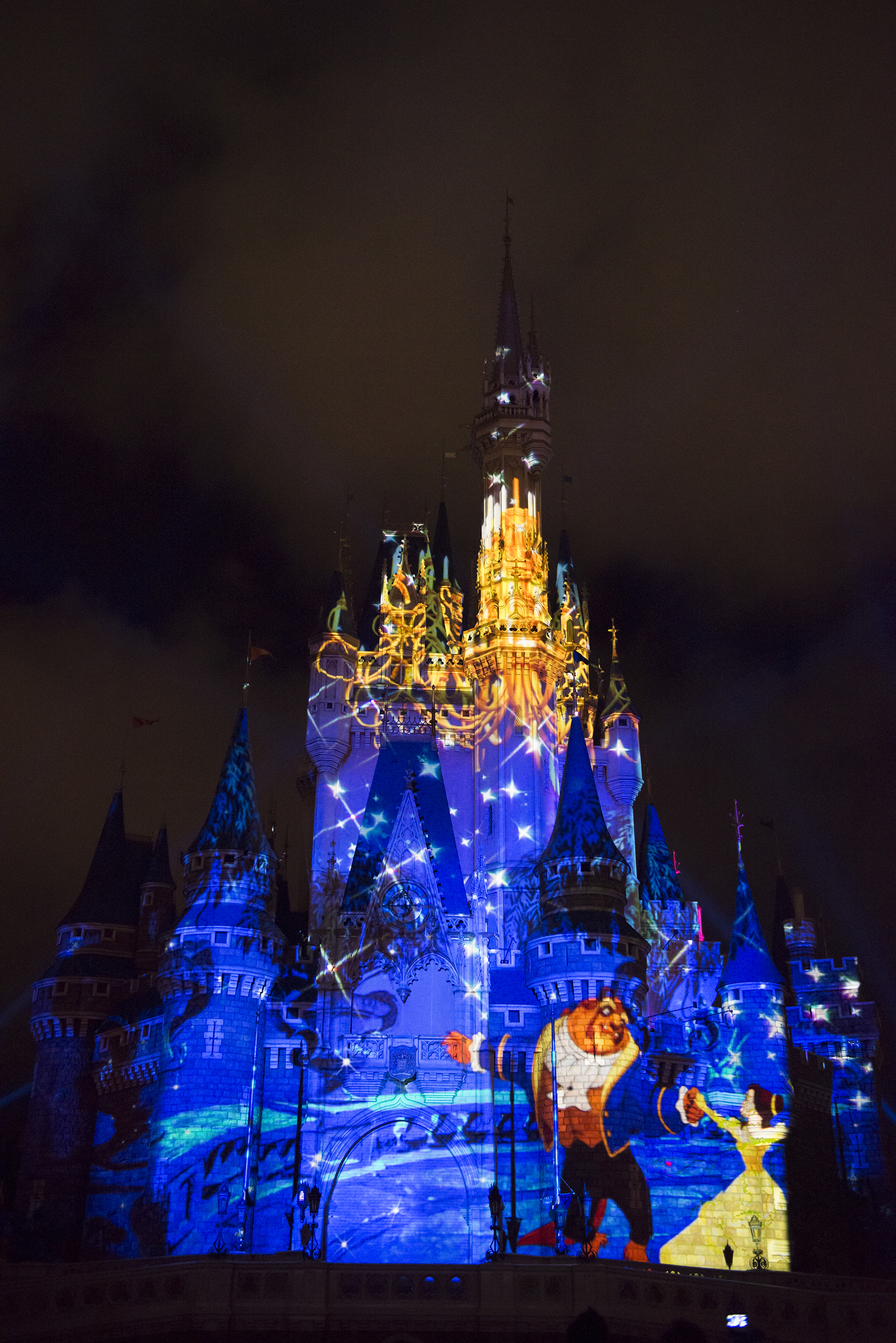 "Once Upon a Time" is part of an exciting Fall lineup of offerings at Walt Disney World Resort. It joins the spectacular fireworks show "Wishes" among exciting nighttime offerings in the park.
"Once Upon a Time" takes its inspiration from a projection show that has thrilled guests at Tokyo Disney Resort since May, 2014. The new show replaces the "Celebrate the Magic" Castle projection show that will end its four-year run on Nov. 3.