800-Pound Pregnant Manatee Flown to SeaWorld Orlando's Rescue Facility 
by U. S. Coast Guard for Care
The SeaWorld Orlando Rescue Team is now caring for an 800-pound pregnant manatee that arrived today on a U.S. Coast Guard plane from Connecticut – an amazing 1,300 mile journey. The manatee, named Washburn was picked up in Nantucket Sound and sent to the Mystic Aquarium for rehab. Manatees are not native to Massachusetts and the water is too cold for them to survive.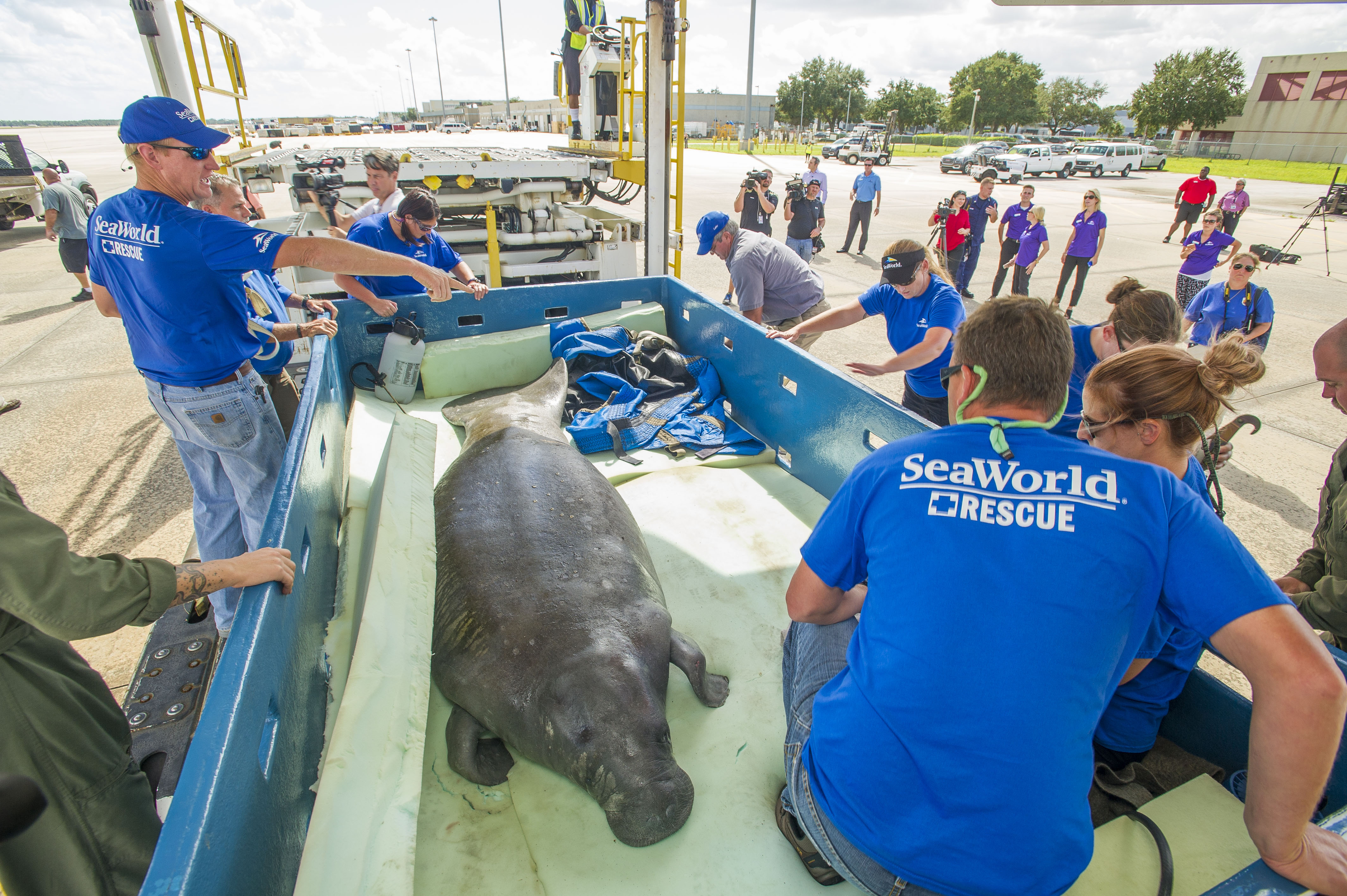 SeaWorld's Animal Rescue team partnered with multiple agencies, including the U.S. Coast Guard and the Florida Fish and Wildlife Conservation (FWC) to coordinate today's move. The manatee will receive expert care from SeaWorld's Animal Rescue Team and veterinarians until she is ready to be returned to her natural Florida habitat.  
So far this year, SeaWorld Orlando has rescued 20 manatees and returned 17 back to local Florida waters. Washburn is SeaWorld's 21strescued manatee. Upon arrival, she immediately began to eat and swim in the rehabilitation pool. The SeaWorld Care Team will continue to monitor her and her unborn calf around the clock.
SeaWorld Parks & Entertainment operates one of the world's most respected programs to rescue ill and injured marine animals, with the goal to rehabilitate and return to the ocean. SeaWorld animal experts have helped more than 28,000 animals in need – ill, injured, orphaned and abandoned – for more than four decades.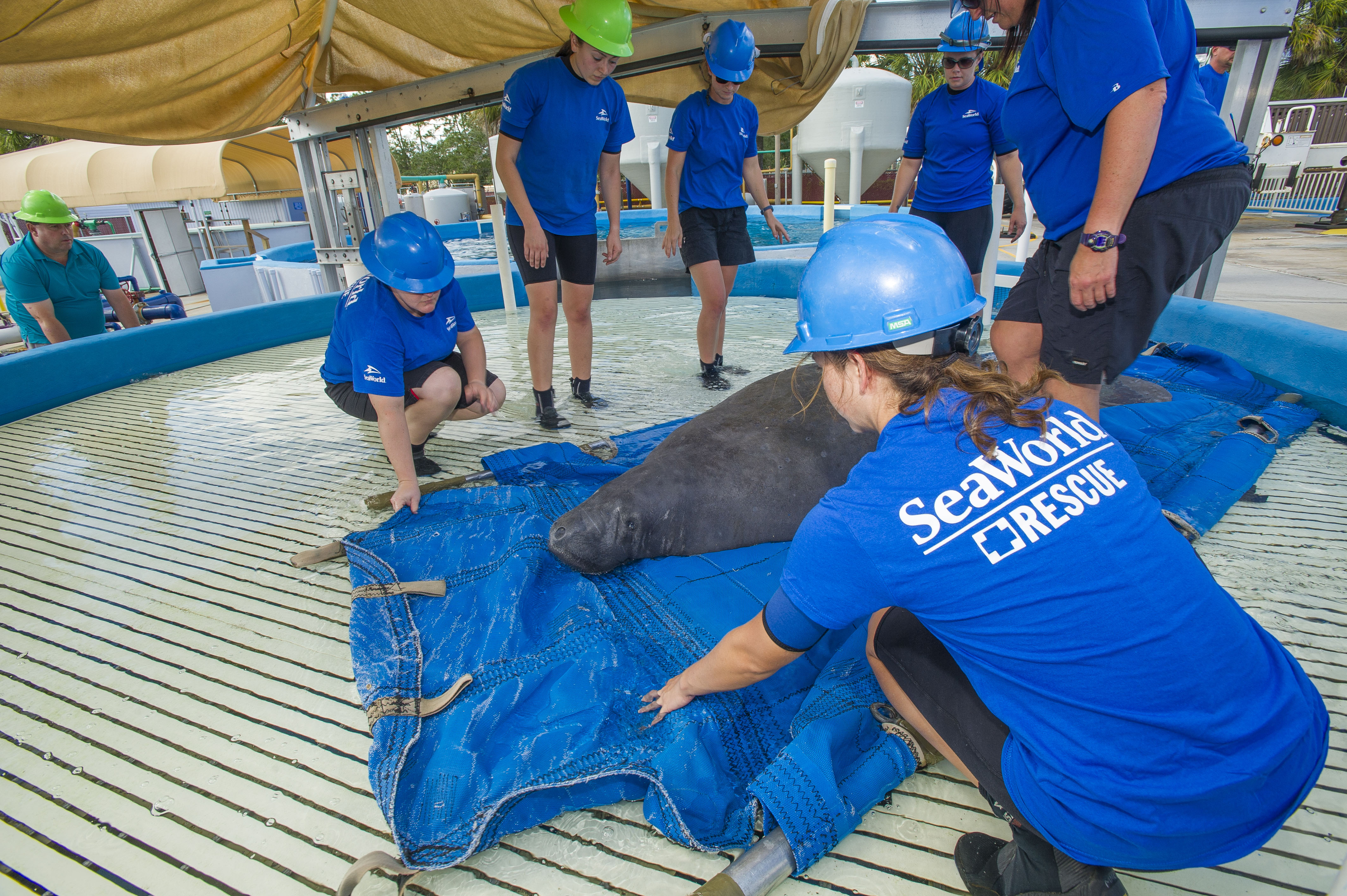 SeaWorld Orlando will work closely with the (FWC) to determine when Washburn is ready to be returned as well as the proper time and location for the return to take place.
Manatee Rescue & Rehabilitation Partnership
As part of the Manatee Rescue & Rehabilitation Partnership (MRP), SeaWorld Orlando is an acute care rehabilitation facility that provides life-saving medical care to rescued manatees.
The MRP is a cooperative group of non-profit, private, state, and federal entities who work together to monitor the health and survival of rehabilitated and released manatees.  Information about manatees currently being tracked is available at www.wildtracks.org. The Florida manatee is at risk from both natural and man-made causes of injury and mortality. Exposure to red tide, cold stress, and disease are all natural problems that can affect manatees. Human-caused threats include boat strikes, crushing by flood gates or locks, and entanglement in or ingestion of fishing gear.