Universal Orlando's Halloween Horror Nights is Now Open
Halloween Horror Nights (the Nation's most popular Halloween event), is now open at Universal Orlando Resort, with more event nights than ever before. You won't stand a Chance, as the twisted right-hand woman of Halloween Horror Nights legend Jack the Clown steps into the spotlight as the star of this surreal world of horror.
Halloween Horror Nights is the ultimate Halloween event, spanning both coasts at Universal Orlando Resort and Universal Studios Hollywood. For more than 20 years, guests from around the world have visited Halloween Horror Nights in Orlando and Hollywood to become victims inside their own horror film as they encounter movie-quality haunted houses, hundreds of menacing "scareactors" and outrageous live shows.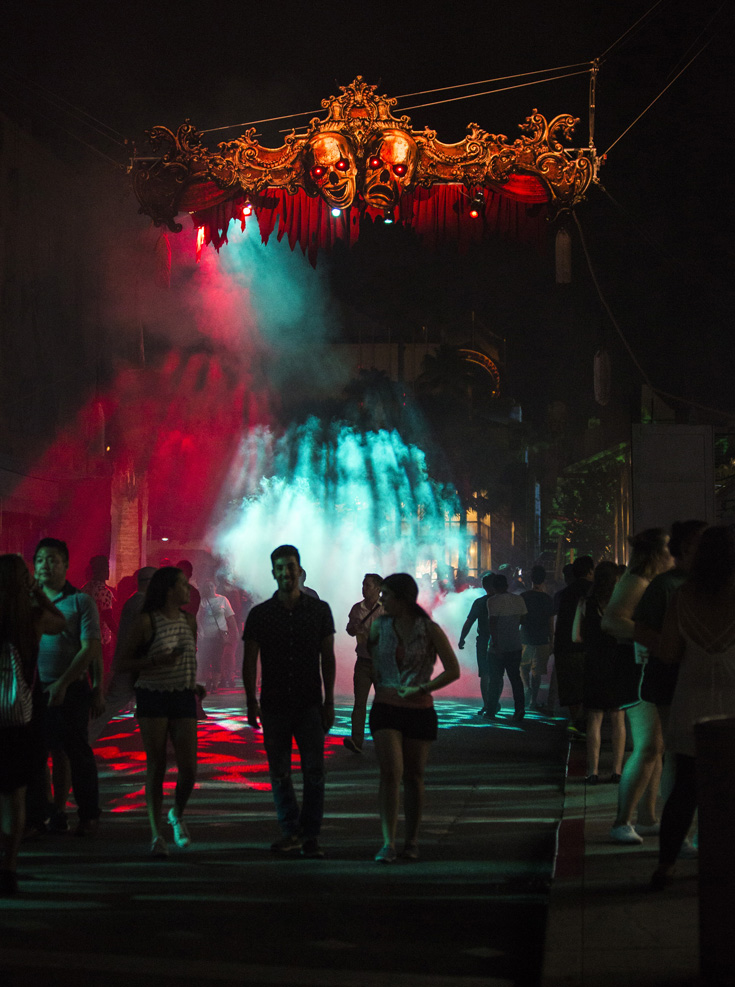 Nightmares come to life in nine disturbingly-real haunted houses based on some of the most terrifying legends in pop culture including "American Horror Story" and "The Walking Dead".
Become the next doomed residents of Murder House, tortured performers in the disturbing and twisted Freak Show, and victims of the otherworldly, death-dealing Hotel from FX's groundbreaking anthology "American Horror Story"
Desperately try to escape Leatherface's lethal chain saw in "The Texas Chain Saw Massacre"
See, hear, feel – and even smell – every iconic levitating, head-spinning, vomit-wrenching, skin-crawling moment from "The Exorcist"
Fight to survive the return of masked killer Michael Myers in "Halloween II"
Fend off packs of flesh-hungry walkers in instantly-recognizable scenes from Seasons 1 through 6 of AMC's "The Walking Dead"
Encounter the evil ancient spirit of the dark shadow of Saint Nicholas in "Krampus"
Step inside the twisted minds behind the nation's best Halloween event in three haunted houses based on original stories – Lunatics Playground 3D: You Won't Stand A Chance, Ghost Town: The Curse of Lightning Gulch, and Tomb of the Ancients
And there's even more horror lurking in the streets of Universal Studios Florida, with five unique scare zones and two live stage shows.
Enjoy a behind the scenes video with our friends, The Tim Tracker, as they take the Unmasking the Horror Tour for Halloween Horror Nights.
Do you attend Halloween Horror Nights each year?  What is your favorite house?