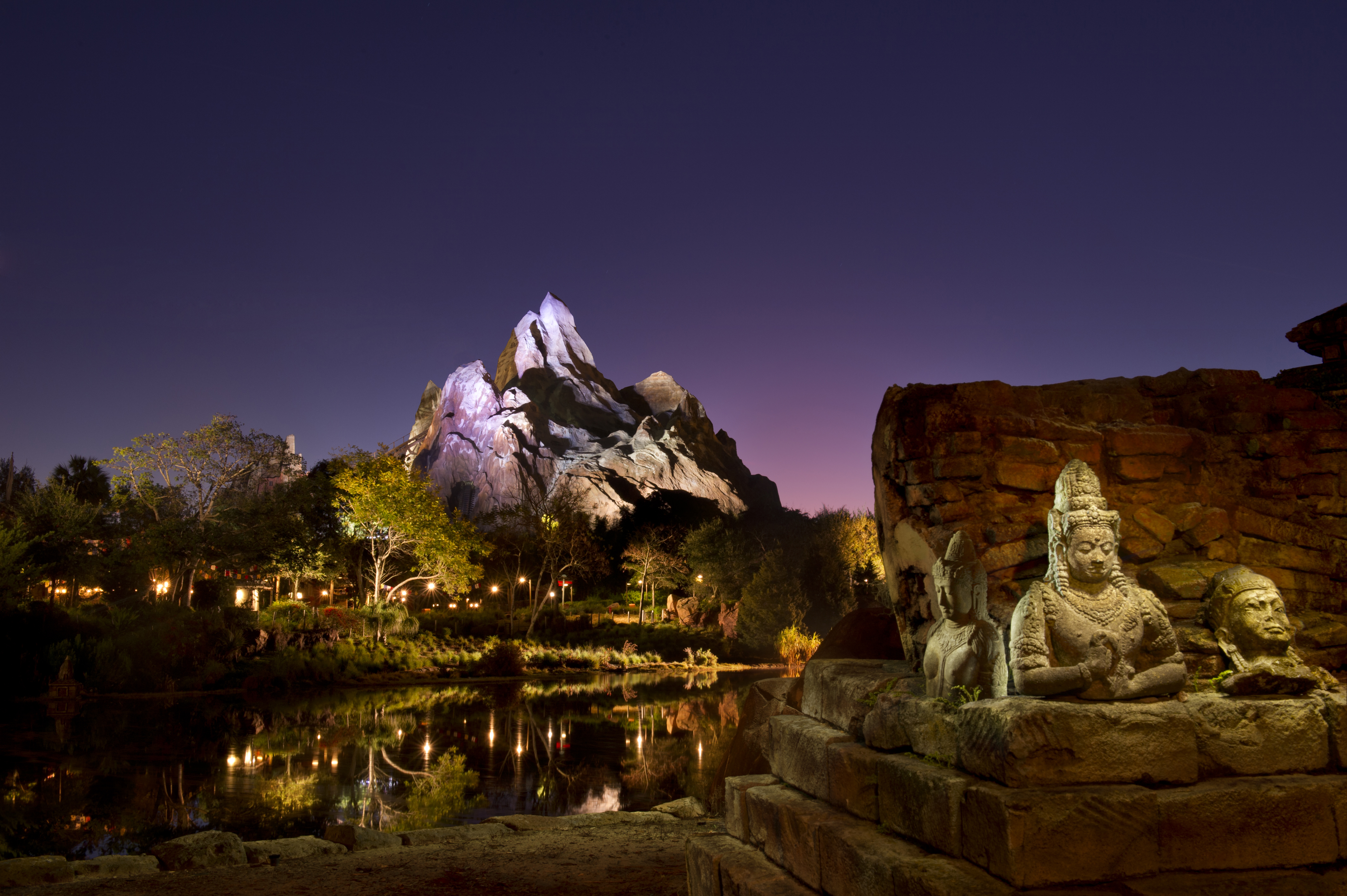 Is experiencing a Tibetan outpost, visiting Mt. Everest or catching a glimpse of a Yeti on your bucket list? Don't have the time or budget to go to Tibet? Guess what! You don't have to go far to experience all three! Expedition Everest at Disney's Animal Kingdom is a ride that lets you encounter all of the above!
Constructed of 38 miles of rebar, 5,000 ton of steel, 10,000 tons of concrete and taking 3 years to build, Expedition Everest opened in Disney's Animal Kingdom in 2006.Disney's Imagineers spent years researching and visiting Nepal, Tibet to create a very realistic ride. The queue for Expedition Everest includes visits thru Himalayan Escapes travel agency, a Tibetan temple garden, an expedition equipment outpost room and a Yeti museum. Disney Imagineers traveled multiple times to Nepal to collect over 8,000 artifacts to create a realistic setting. The queue totally feels like you are a traveler to Nepal who is getting ready to climb Mt. Everest and find the mysterious Yeti!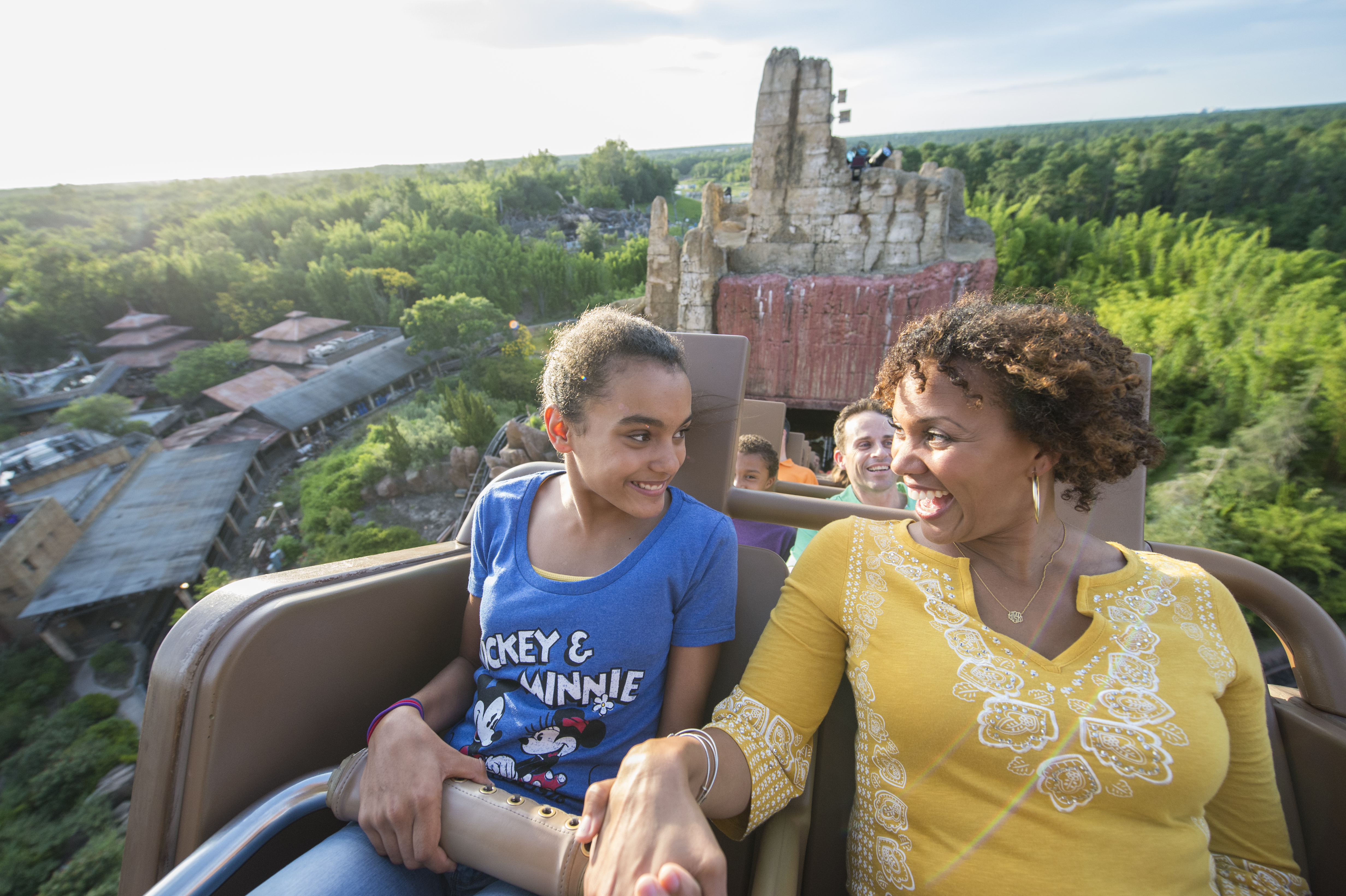 Your encounter with Mt. Everest and the Yeti begins with you boarding a train in the town of Serka Zong. Then the train takes you through a Tibetan temple and continues through the snowy Himalayans to the top of Mt. Everest. But the train tracks have been destroyed! Mmm. .wonder who destroyed them!? This is when the ride gets good! To get back to Serka Zong, the train goes backward taking you, twisting and turning back through Mt. Everest! Look close because the Yeti is waiting for you in the mountain!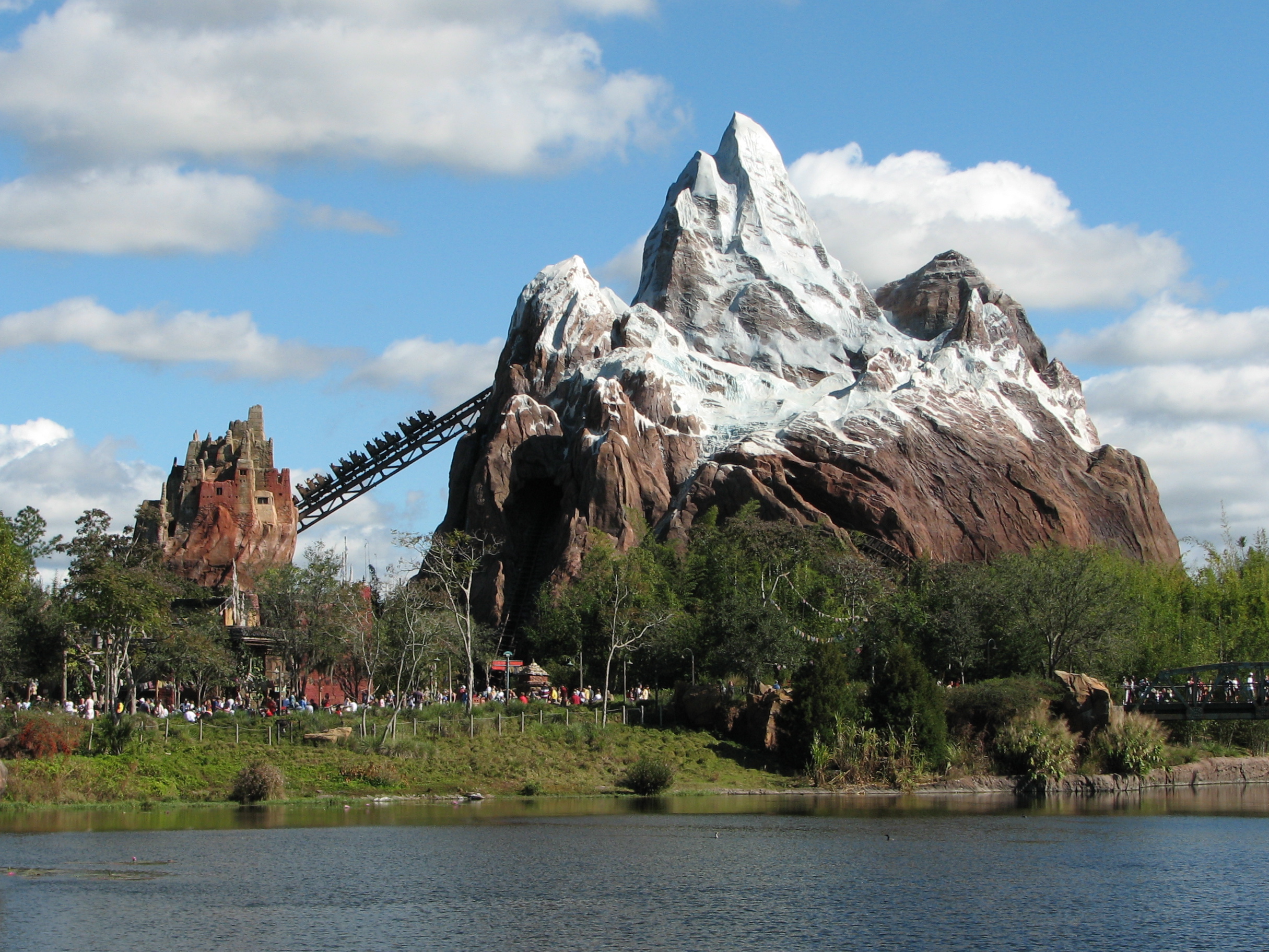 Expedition Everest is one of the best roller coasters! The theming for the ride is so realistic. Disney Imagineers did an amazing job creating an amazing Everest Experience! So if you can't make it to Tibet, go to Disney's Animal Kingdom and take a thrilling train ride through Mt. Everest! Look close and you will even see a Yeti!
Carla Stotts is a graduate of Disney College of Knowledge and has countless trips to Disney World under her belt. Living near the magic gives her an edge when it comes to Disney! Making dreams come true through the world of travel! Contact her at carla@destinationstoexplore.com