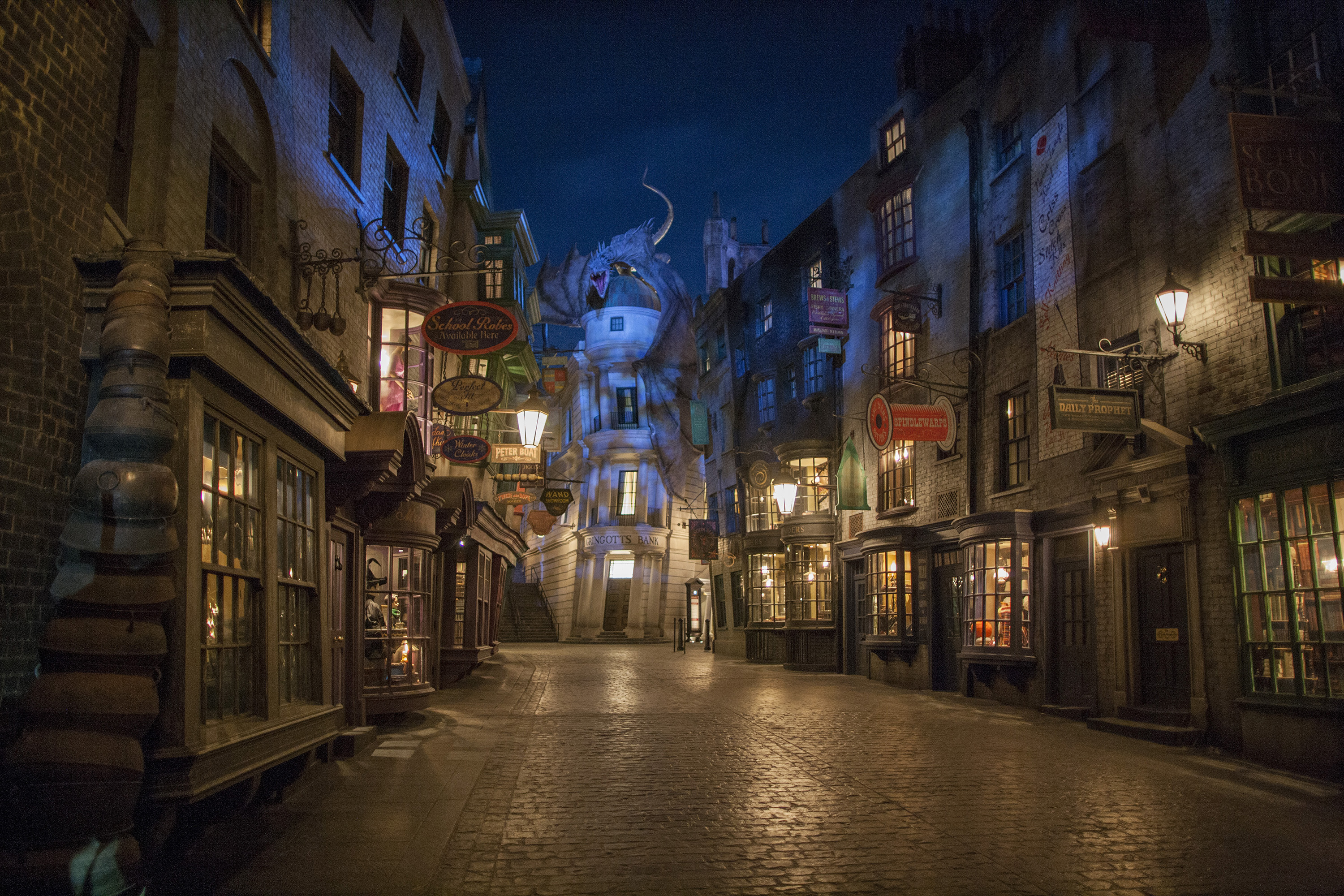 The Wizarding World of Harry Potter at both Universal's Islands of Adventure and Universal Studios Florida are full of adventure and magic. Below are our top 3 must dos for any Harry Potter fan. There is so much to do and see it was tough to come up with just 3.
#3 Ollivander's: What Harry Potter fan has not dreamed of going to Ollivander's Wand Shop and getting fitted for a wand? I know I have! At Ollivander's you and a small group of guest will meet a wand keeper and one of your group will be chosen to have a fitting. Remember the wand chooses the wizard, so it could take a few wands to find the perfect fit. You can check out our YouTube Video here of the Ollivander's experience.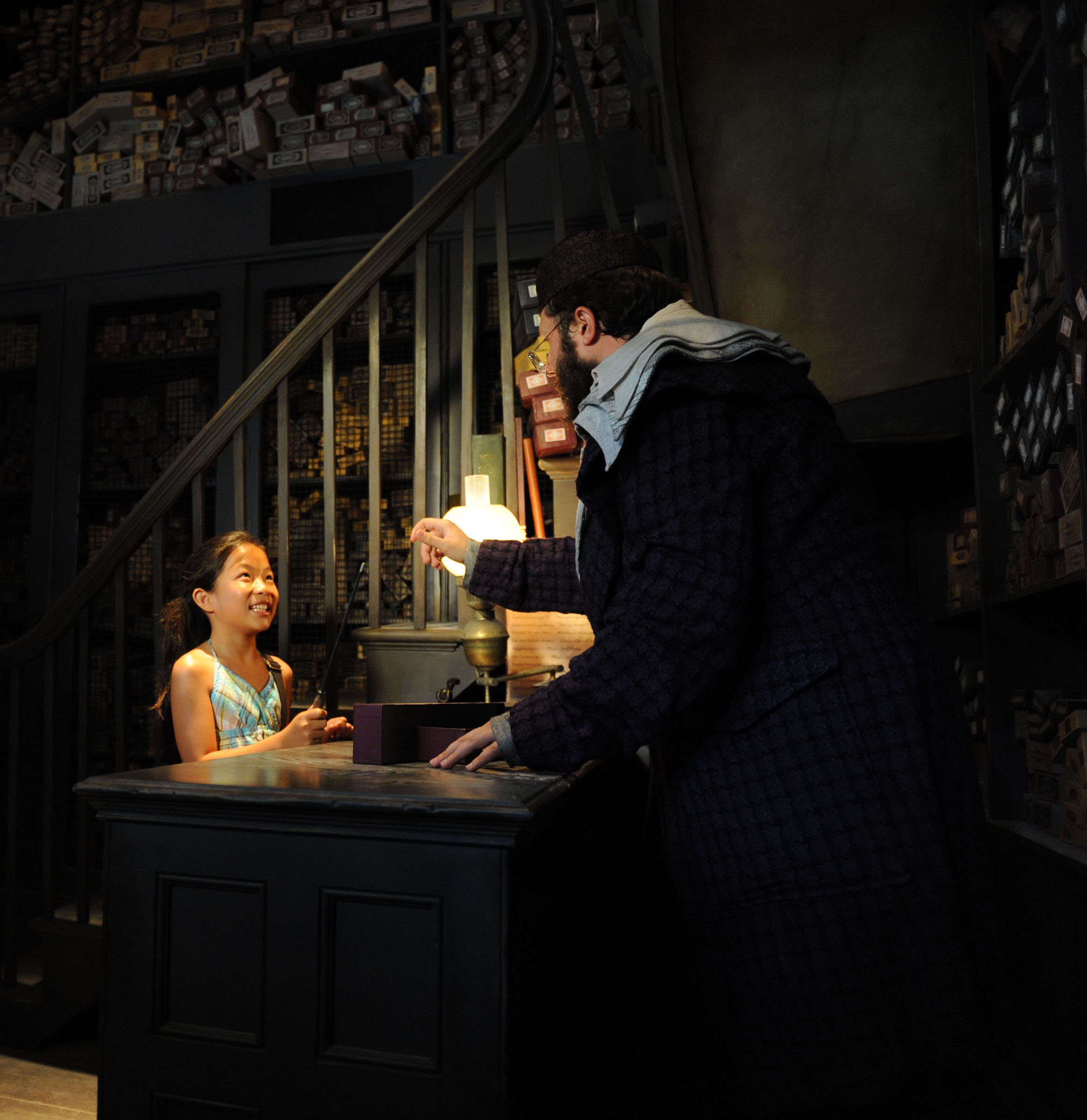 #2 Interactive Wands: Once you have your wand, you need to try it out. Spread out all over both sections of the Wizarding World of Harry Potter are special markers where you can use your new wand to perform magic. Witches and Wizards of all ages can make lights flicker, fix a suit of armor, curse a bird, and lots more.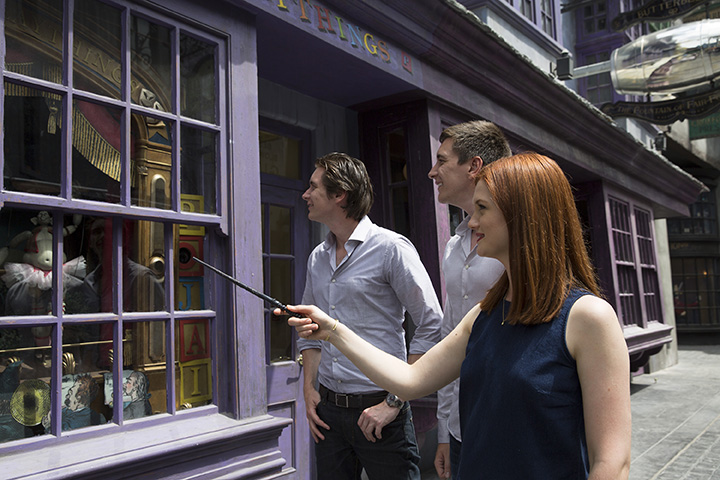 #1 Harry Potter and The Escape from Gringotts: This is the ultimate Harry Potter adventure! On Escape From Gringotts, you will join Harry, Ron, and Hermione as they race through the vaults trying to escape troll, dragons, Death Eaters, and even Lord Voldemort. This is a high speed, pulse rising, thrill ride that every Potter fan will want to ride again and again.
The Wizarding World of Harry Potter is the must go to destinations for any Potter fan. Destinations in Florida is here to help make sure you can experience it. You can book Universal Orlando tickets with shuttle transfers and they pick you up right at your Disney or Orlando hotel!  Book your ticket today!