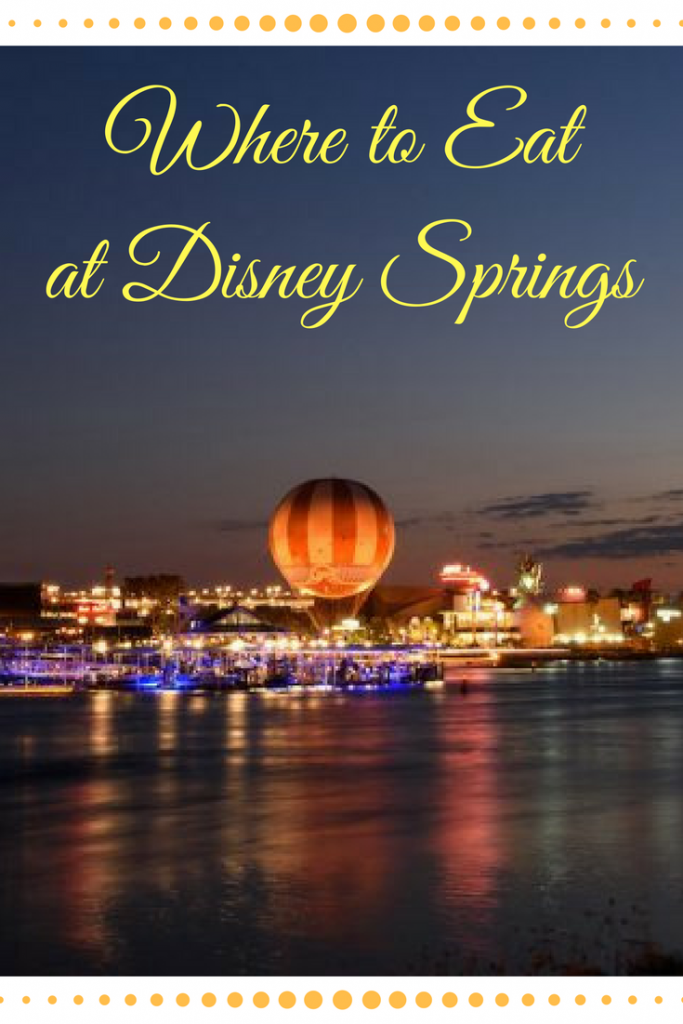 With all of the new changes happening at Disney Springs, many new dining locations have sprung up with others still to come. Here are my top 5 recommendations. Most of them are new, but I have included a classic that still is a favorite for many.
#5 The Boathouse  
This is a must see! The Nautical Decor is spectacular. Each room has it's own seaside nautical theme. There is even a speedboat inside the main dining room. Serving the freshest seafood and steaks. Also, try the lobster bisque which is amazing. After dinner, take a walk outside to the dock and check out some of the coolest classic boats. It is like a mini boat museum. This is more of an upscale dining experience. Featuring a nice dockside bar too.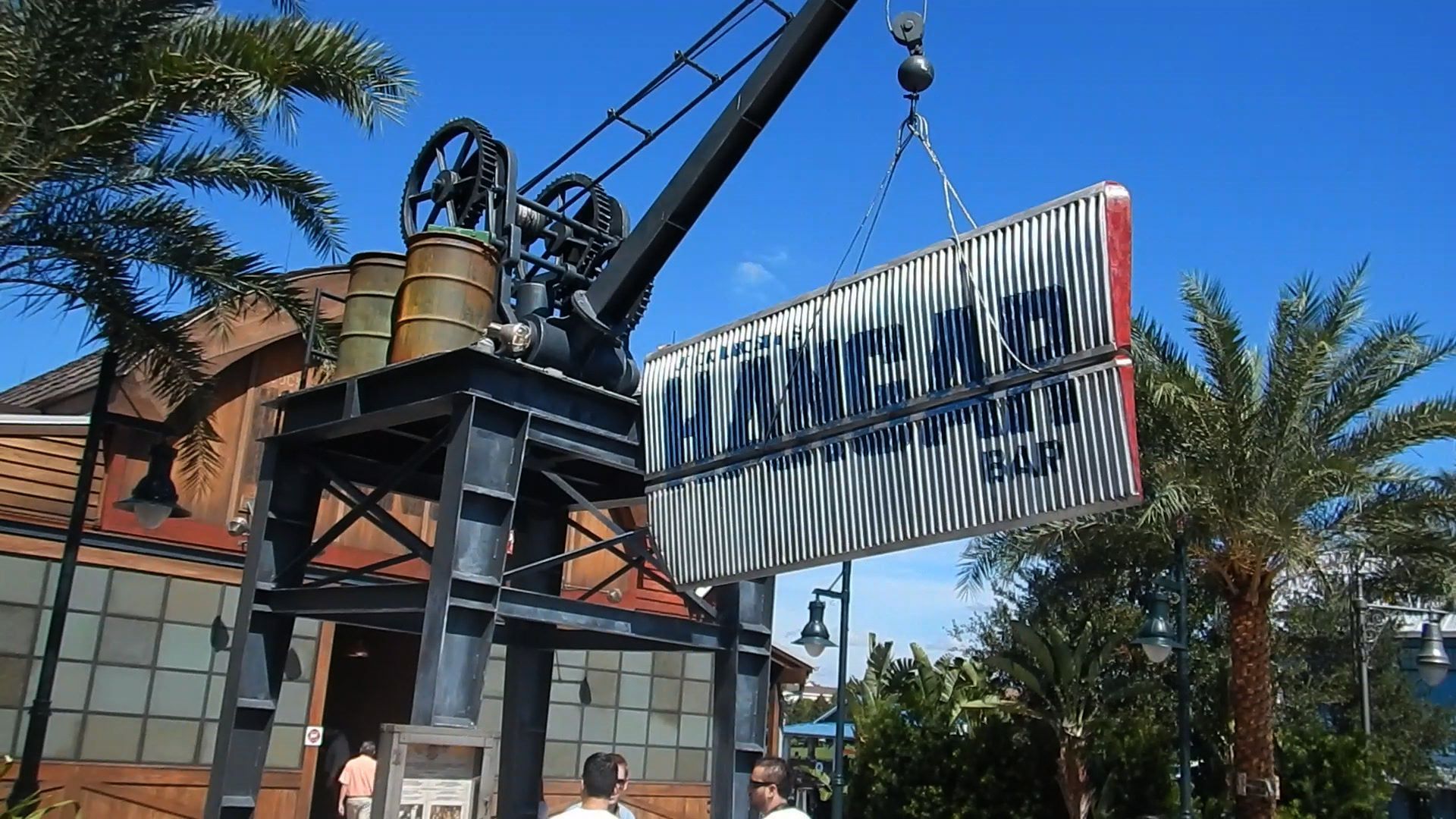 #4 Jock Lindsey's Hangar Bar
Set in a 1940's Airplane Hangar turned dive bar. Very small and cozy with seating inside and outside. Offering a Lounge Menu Serving small plates and cocktails. So if you enjoy trying a mix of small appetizer plates, then you will like Jock Lindsey's Hangar Bar. Some options on the menu include sliders, falafel, blt flatbread, chicken wings and tuna tacos.They also have an Aviator's beer flight if you want to taste a few different beer choices.
#3 Morimoto Asia
This is Master Chef Masaharu Morimoto's newest flagship location. This is a sophisticated, upscale two story restaurant. Serving tasty dishes like dim sum, sushi rolls, and sushi towers for up to 2-6 people. Dumplings, egg rolls, tempura dishes. Ribeye steaks. There is something for the entire family. They also have a nice outdoor patio with seating on the upper level next to the Sushi bar. Don't forget to try the Sake Sangria you will not be disappointed.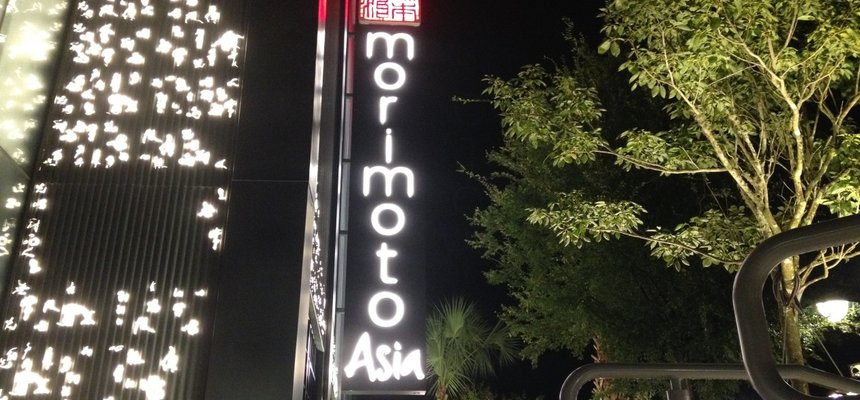 #2 Raglan Road
This is a classic Irish Pub themed restaurant. Offering great food, live music and live Irish step dancers. This is not one of the new restaurants that just opened, but it is a must do. If this is your first time visiting Raglan Road make sure to dine inside to get the full experience. They do offer outside seating, where you will miss out on all the action happening on the main and center stage. If you are looking for a quiet place to dine, skip Raglan Road. This is a fun, loud fun place to dine for the entire family. Be sure to try the Shepard's Pie or Fish & Chips.
#1 Chef Art Smith's Homecoming
Centrally located in Disney Springs serving American cuisine in a casual setting. Art Smith is best known for being Oprah's personal chef for ten years. If you are looking for some down home cooking, you will really enjoy some classic favorites. Serving his famous fried chicken and mouthwatering macaroni & cheese. Delicious desserts like fruit cobblers and signature Mockingbird and shine cakes. All of the food served will be harvested from local farms in the state of Florida. For the freshest ingredients around.  Adjacent is the Shine Bar, serving great punches and retro coolers made with moonshine. This is a comfort food lover's dream come true. So make sure to take a chance at Homecoming.
When visiting the New Disney Springs make sure to try out one of the exciting restaurants listed above. Also with all the new dining establishments opening finding an advanced Disney Dining Reservation may be easier to come by. Remember to always call 180 days in advance to book your dining reservations, by calling 407-WDW-DINE or through your My Disney Experience Account. Or have your agent from Destinations to Explore, an Authorized Disney Vacation Planner, book them for you.
Written by Dawn Caitano – Dawn creates lasting memories by planning your customized vacations all over the world. Not only does she find the BEST accommodations with the BEST value, but she will fill in all the blanks for you, all at no cost to you. Traveling is her passion! Passing that magic on to your family is what fuels that passion!  So call Dawn today to start your next Adventure. Book your next vacation with Dawn at 917-494-5771 or dawn@destinationsinflorida.com