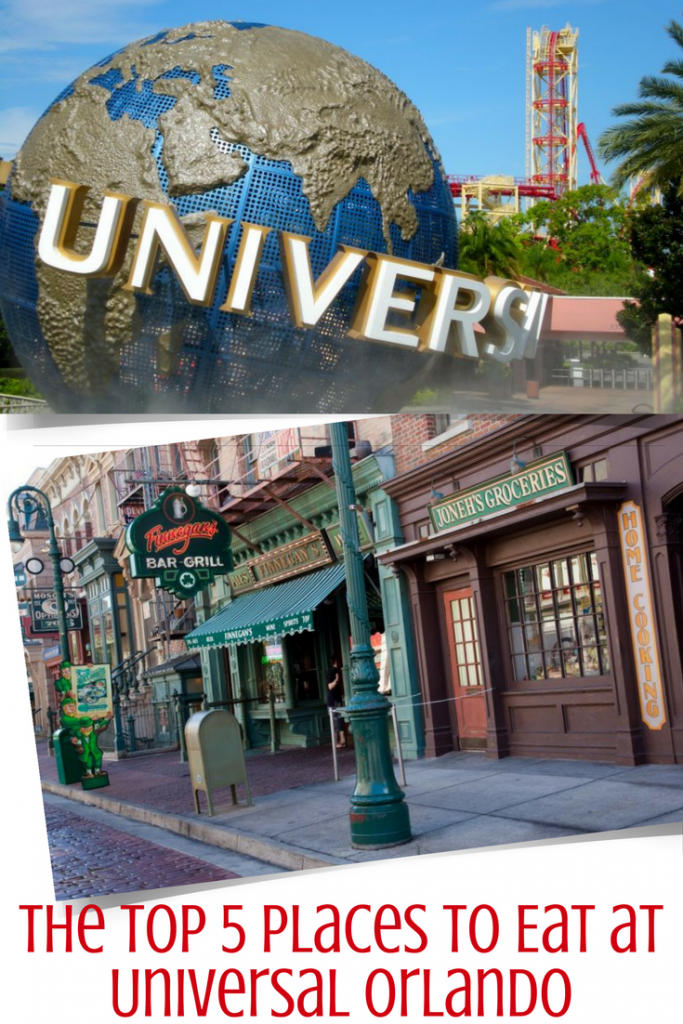 Visiting Universal Orlando is one the BEST places you can visit.  With so much to do in the Harry Potter World, the last thing you want to worry about is choosing the RIGHT restaurant to eat.  Here are my Top 5 choices, in no particular order.  Check them out and see what you think
#5 Mythos Restaurant:  Located inside an impressive cavern on the shore of the park's lagoon, Mythos serves salads, burgers, steak, fish, pasta, and a risotto of the day on its seasonally changing menu.  This restaurant has received the Theme Park Insider Award 6 times for the world's Best Theme Park Restaurant.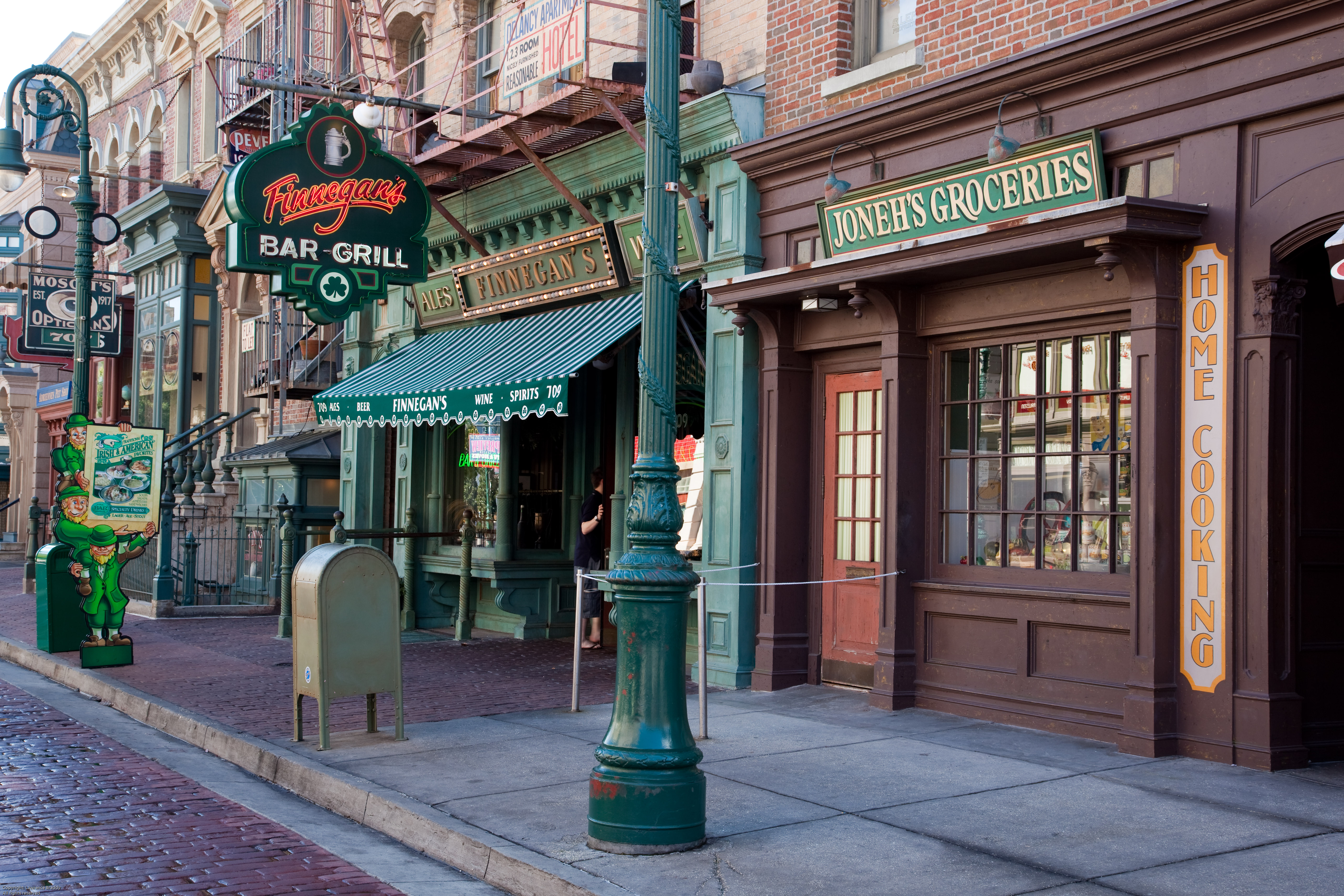 #4 Finnegan's Bar and Grill:  Many Theme Park Insiders adore Finnegan's, a table-service restaurant that served much of the same fare you'll find on The Leaky Cauldron's menu.    Muggles from all over enjoy their Irish food and drink.  This is a family friendly restaurant complete with a Children's menu.
#3 The Three Broomsticks:  This restaurant is located at Islands of Adventure. Here you will find some of your favorites such as fish & chips, roasted chicken, Cornish pasties, corn on the cob, and of course Butterbeer.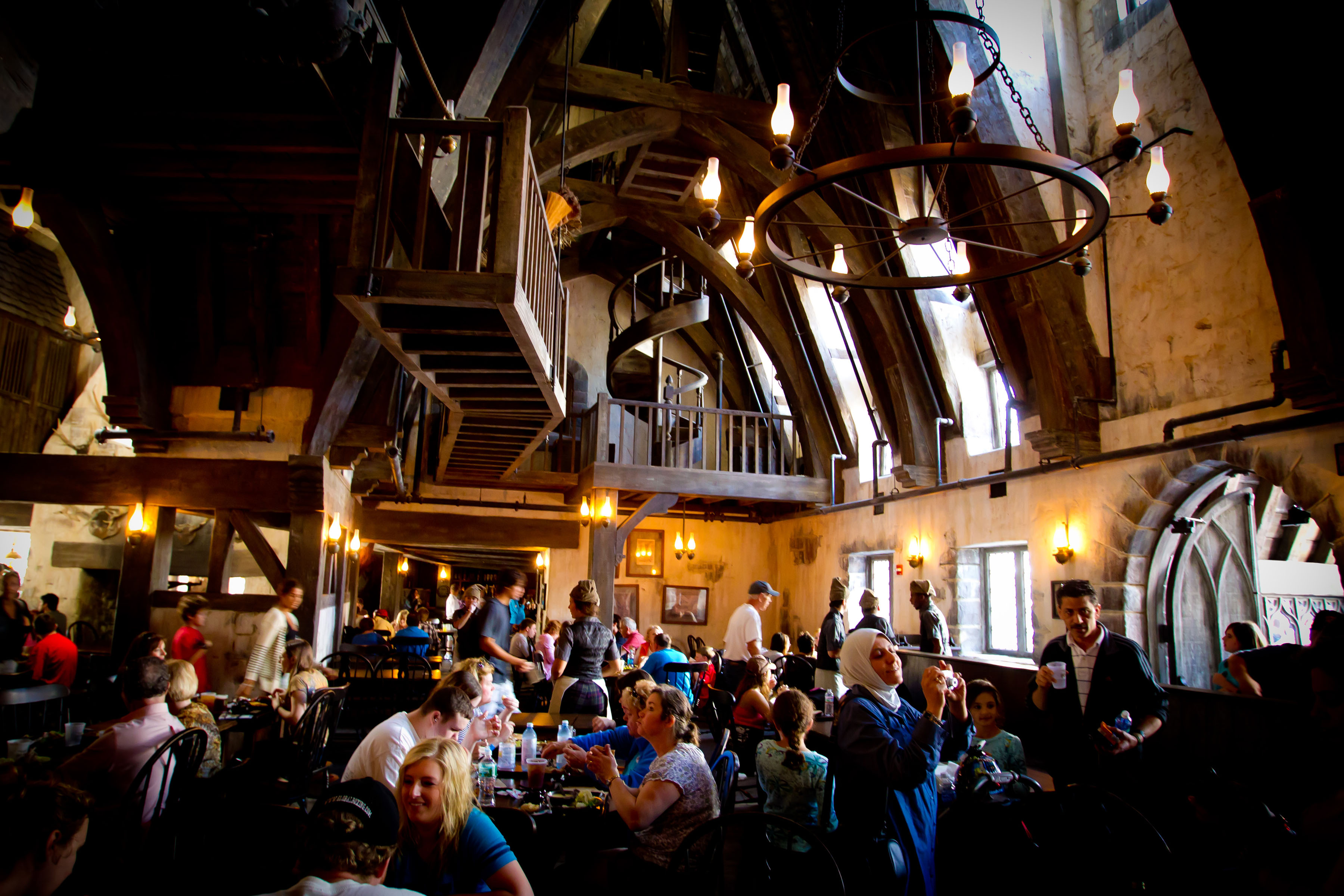 #2 The Leaky Cauldron:  This British Pub offers Bangers and Mash, Toad in the Hole, Cottage Pie, Fisherman's Pie and Fish & Chips.  Breakfast is also served and would include Apple oatmeal with yogurt and fruit, and an egg, leek, and mushroom pasty.   Specialty drinks are served, both alcoholic and non-alcoholic.
#1 Confisco Grille:  Located in Islands of Adventure, this table service restaurant serves salads, soups, burgers, sandwiches, fish, pasta, and fajitas, for lunch and dinner. Also has Gluten free items, just ask!
Although I did not highlight all the other places to eat at Universal, my experience with this restaurant in particular were great.  If I had a favorite, it would be Mythos. 
Written by JoAnne Traczek:  I am a retired Veteran who is enjoying helping people travel all over the world!  I enjoy planning all your travel needs, no matter what you need or where you go.  I have seen a great part of the world and love to share my knowledge with people who enjoy traveling.  Contact me when you want to see the world.  I will help you, one destination at a time.  You can reach me at joanne@destinationsinflorida.com.