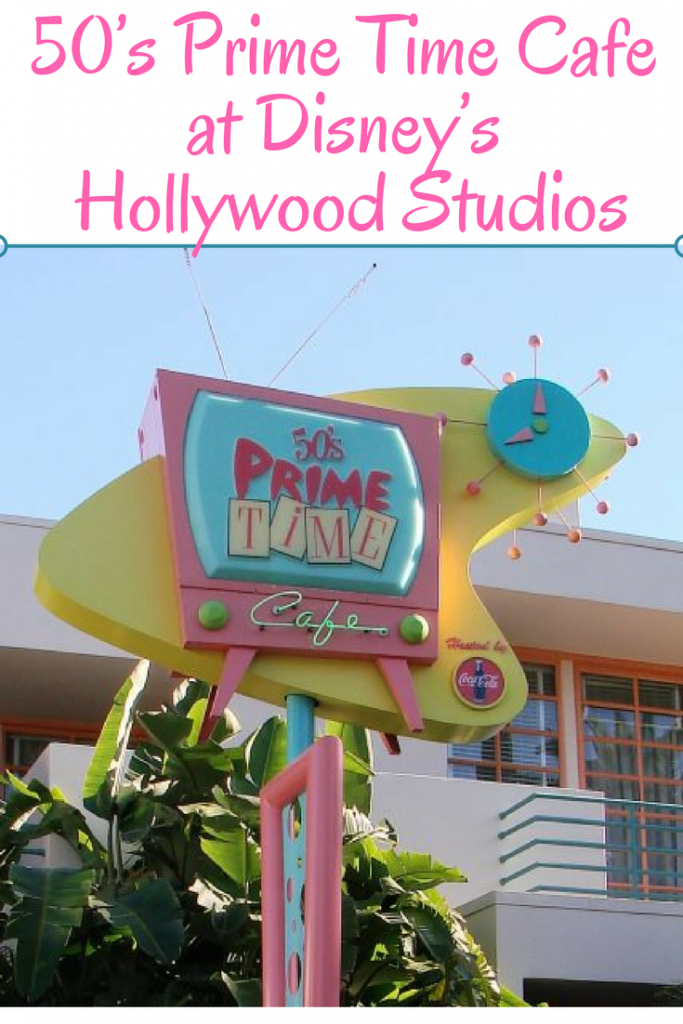 This is no ordinary restaurant!
The food is American, but the atmosphere is what makes it all taste so good. It is located in Disney's Hollywood Studios at Walt Disney World. The theme is based on Mom's Kitchen back in the 1950's. There are TVs throughout the Cafe that are broadcasting black and white sitcoms. From "Father Knows Best" to the original "Mickey Mouse Club," you can't help but smile when you see these blasts from the past.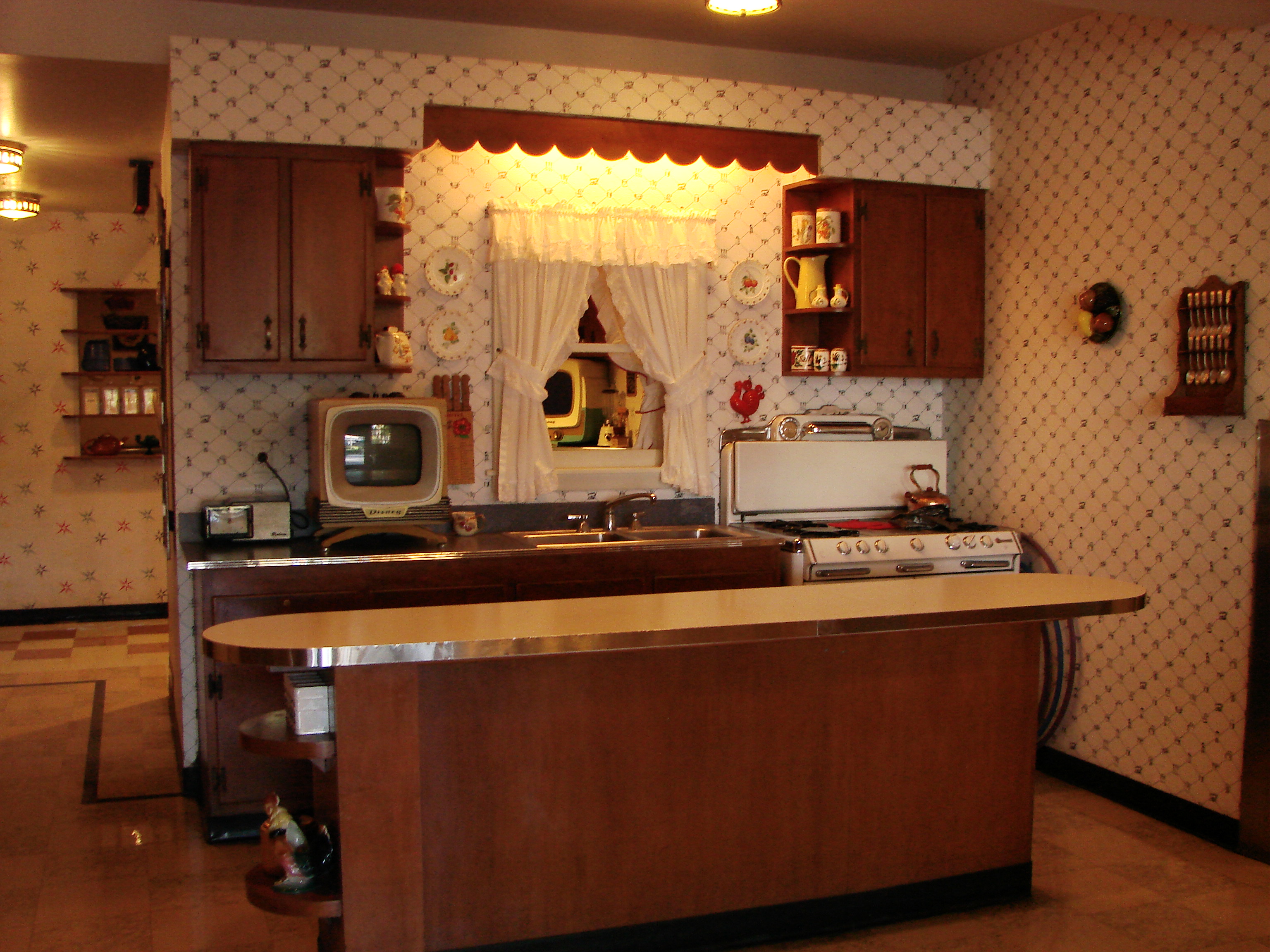 To make it even more authentic, the thought throughout the restaurant is that everyone is "family." Your server will introduce you to your "cousins" while giving you stern warnings to keep your elbows off of the table and to eat your vegetables. It's all in good fun and adds to the unique experience. There are lots of 50's knick knacks, and the dessert menu is on a Viewmaster! Who remembers using one of those?
The food is "down home cooking". From Fried Chicken to homemade apple pie, you will find something on the menu for everyone. Desserts for the little ones can be an ice cream sundae or a milkshake. There's something for the Adults too, a full service bar, with a wine list available. Specialty drinks include milkshakes with and without alcohol. The Café does take the Disney Dining Plan, so make sure you get those reservations in.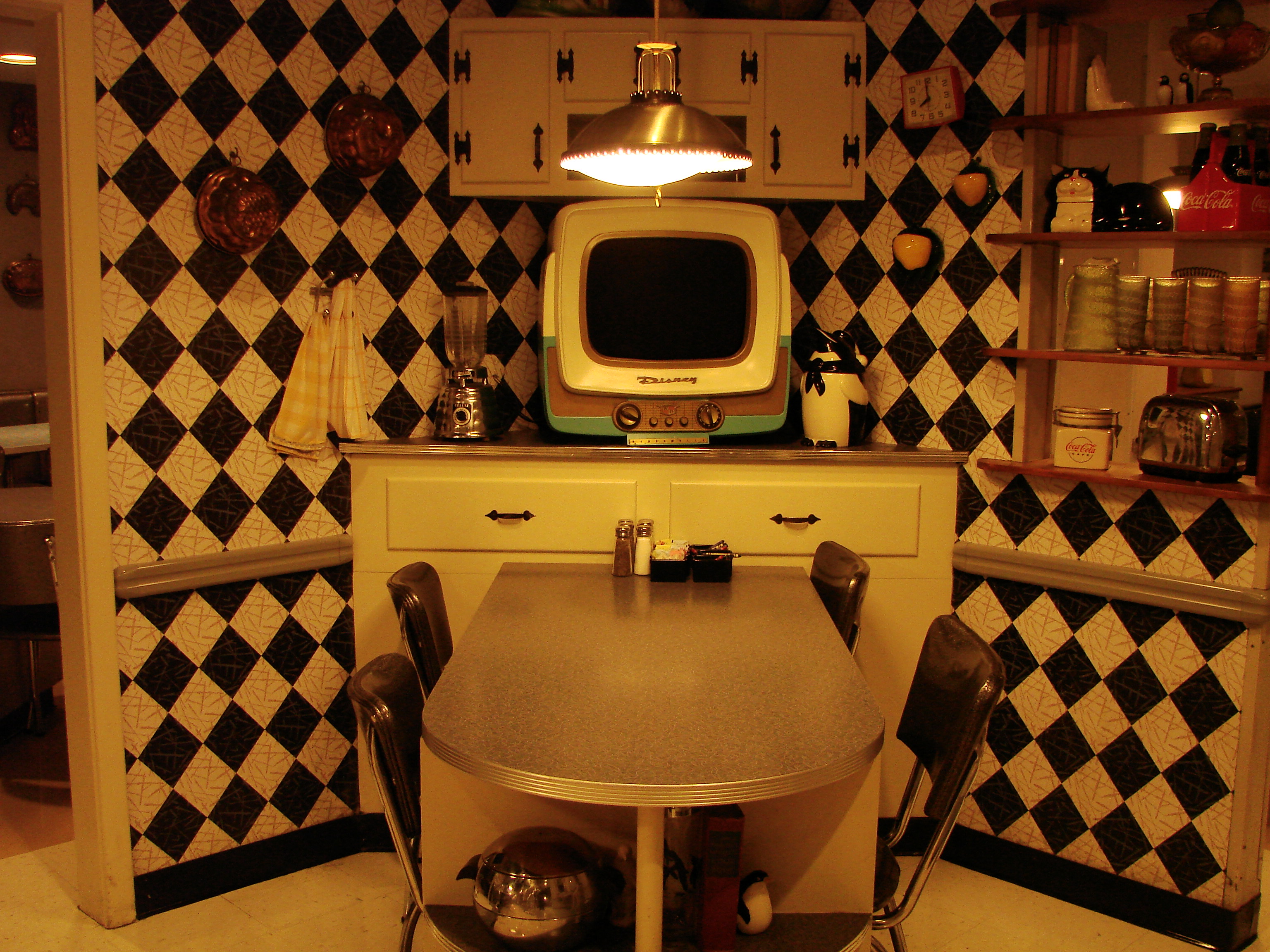 Visiting the 50's Prime Time Cafe made me appreciate what my grandparents and parents lives were like. It was really neat to see what they saw and experience a time so long ago. The Cafe gives you the authentic feeling of being back in the 50's. A real treat.
Written by JoAnne Traczek: I am a retired Veteran who is enjoying helping people travel all over the world! I enjoy planning all your travel needs, no matter what you need or where you go. I have seen a great part of the world and love to share my knowledge with people who enjoy traveling. Contact me when you want to see the world. I will be happy to help you, one destination at a time. You can reach me at joanne@destinationsinflorida.com.