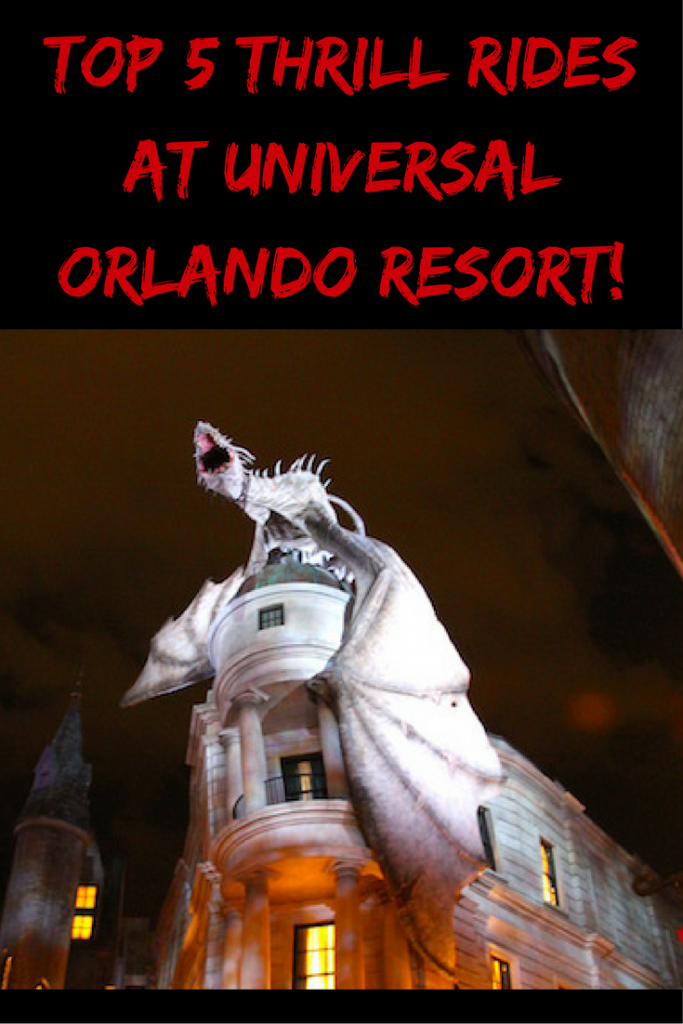 If you are looking to experience the best thrill rides in Orlando, Universal Orlando Resort is the ultimate place to go. You will have plenty of chances to scream on their incredible thrill rides at both Universal Studios Florida and Universal's Islands of Adventure.
Here is our list of the top five thrill rides at Universal Orlando Resort:
5. Harry Potter and the Escape from Gringotts at Universal Studios Florida: This is the ultimate thrill ride for any Harry Potter fan! You will head down below Gringotts bank on this multi-dimensional 3-D attraction that puts you right in the middle of the action with Harry, Ron, Hermione, Voldemort, and Bellatrix.
4. Revenge of the Mummy at Universal Studios Florida: You will surely feel the wrath of the awakened mummy on this indoor dark ride when you come face to face with him after racing past fireballs, beetles, and warrior mummies on this thrilling adventure.
3. Dragon Challenge at Universal's Islands of Adventure: This unique roller coaster is two different roller coasters, each with a unique experience! You can ride an aggressive Chinese Fireball dragon or a ferocious Hungarian Horntail dragon as you twist and loop across the sky.
2. Hollywood Rip Ride RockIt at Universal Studios Florida: You can rock and roll to your favorite song on this one of a kind ride and even take home your music video as a souvenir. This attraction is not only Orlando's tallest roller coaster but also features the world's first non-inverting loop.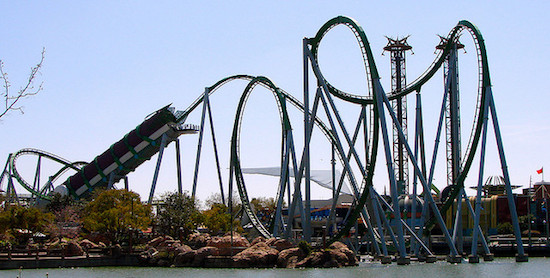 1. The Incredible Hulk Coaster at Universal's Islands of Adventure: This is one of the best roller coasters in the country. You will be transformed into the Incredible Hulk as you go from 0 to 40 miles per hour in just two seconds. You will experience thrilling speeds and seven upside down turns on this incredible ride. The Hulk is currently being reborn and will open in summer of 2016 even better than before.
What is your favorite thrill ride at Universal Orlando Resort?
Written by Siera Duiser: Siera Duiser is a travel agent with Destinations in Florida, an authorized Disney vacation planner and Universal Orlando Travel Agency of the Year. She loves helping plan incredible vacations at no cost to you. Contact Siera to book your next vacation at siera@destinationsinflorida.com or 734-771-1290. You can also follow her on Facebook and Twitter.