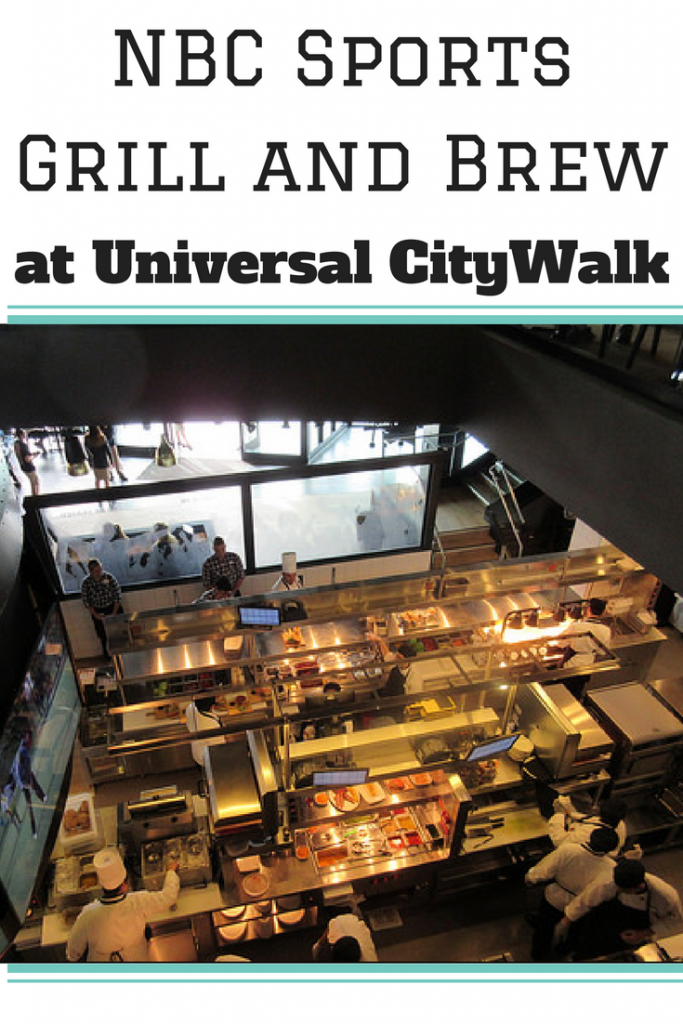 Universal Orlando has just opened a new Sports Grill and Brew located in City Walk. NBC Sports Grill & Brew is a unique sports dining experience that is so different than anything you have seen before. When you walk inside a wall of Foosball tables invite guests to test their skills. The NBC Sports Grill and Brew has nearly 100 High Definition screens which play a constant stream of sports coverage.
The restaurant is two levels that will be able to seat more than 500 guests. What is so unique about this restaurant is that they have an open kitchen with flame kettle grills and patrons can watch their food being cooked while watching their favorite sport.
The concept of the restaurant will be based neighborhoods which will be divided. It will also offer private dining and areas for group dining. In the near future they will also have an indoor and outdoor bear garden. If a guest is interested in sports viewing or culinary viewing they will have sections for this type of viewing.
The menu offers a wide variety of appetizers along with delicious burgers, steaks, fresh fish and ribs. They also have a great dessert menu. You also have a choice of over 100 beers on draft or in bottles in addition to locally made beer.
Hours of operation are 11:00am – 11:30pm daily and prices range from $7 – $45.
Written by Barbara Roach:  Barbara is your Personal Travel & Cruise Concierge. She has been organizing travel for years. She knows where to find the best deals, what really constitutes "value" and how you can make your vacation dollar stretch, especially when it comes to planning travel with kids!  Regardless of your destination, her goal is to exceed your every expectation and deliver you to a most enchanting vacation. Call Barbara at 401-323-1294 or email at barbararoach@destinationsinflorida.com to book your trip today.