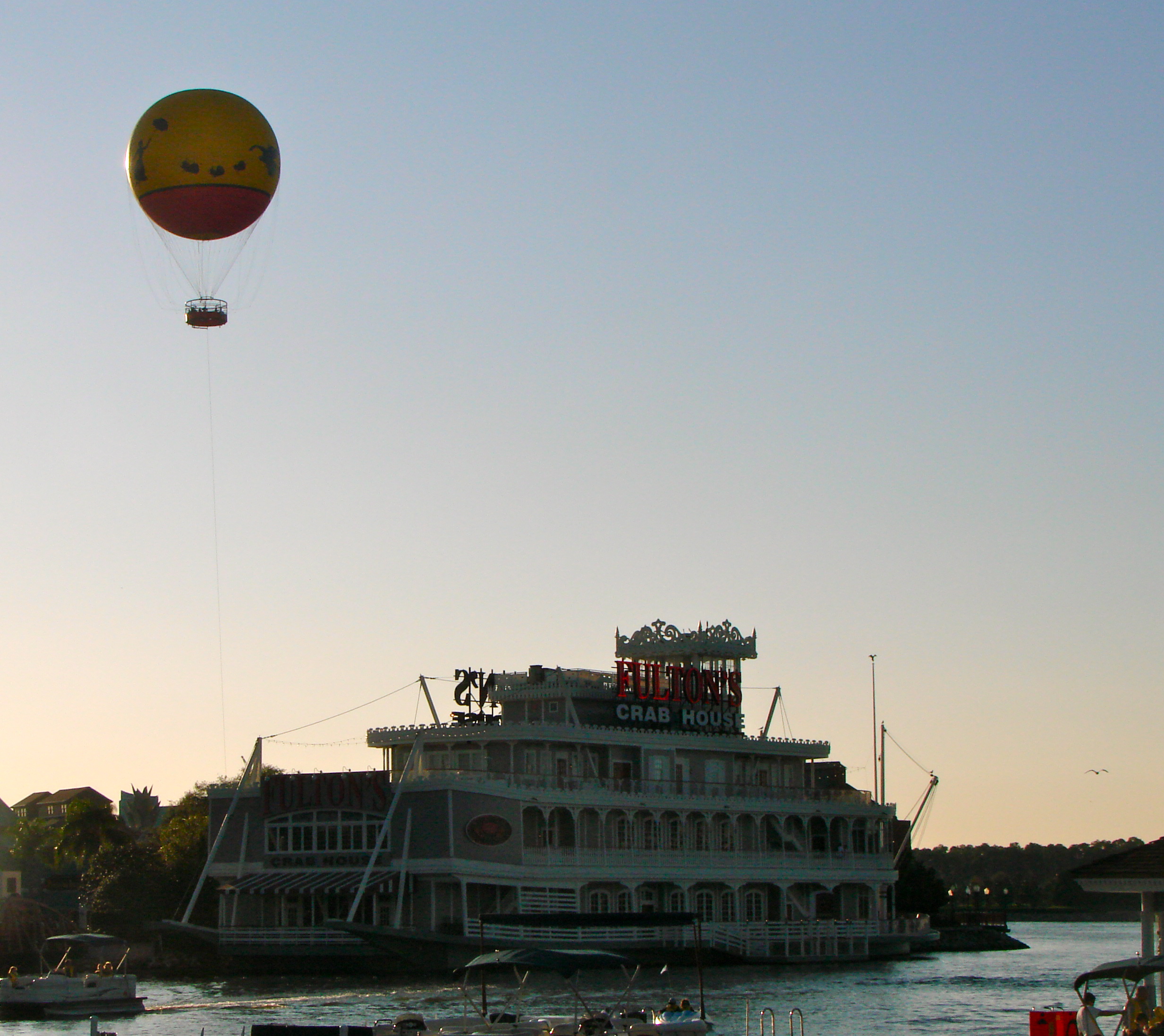 "You can fly! You can fly! You can fly!"
You really can when you enjoy a ride at Disney Springs' Characters in Flight. Fly high in the sky in a hand-painted helium balloon, covered with classic flying Disney characters.
Get your cameras ready!! This attraction gives you amazing views of the Disney Springs area, with spectacular panoramic views of Lake Buena Vista. The balloon takes up to 30 guests (depending on weather/wind speed) 300 feet into the air from the waterfront. Then for about ten minutes, enjoy the stunning vistas up to 10 miles away!
Purchase your tickets right at Disney Sprints; first come, first served basis. This is something fun for the whole family. Little ones need adult supervision.
Want to try something a little different? Check out it out at nighttime for a completely different feel.
Veronica has planned her family vacations for years. Now she gets to do it for others and it's like a dream come true. She creates lasting memories to the destination of your choice by planning customized vacations. She focuses on family and family reunion travel to Walt Disney World, Universal Studios, Disney Cruise Line and Sandals & Beaches Resorts. As well as Southern United States; like Nashville, Chattanooga, Memphis, Savannah and Atlanta. She'll help you find the BEST accommodations with the BEST value, and she will fill in all the blanks… all at no cost to you! She can't wait to pass that magic on to your family. If you are ready to save on your next vacation, contact Veronica!!