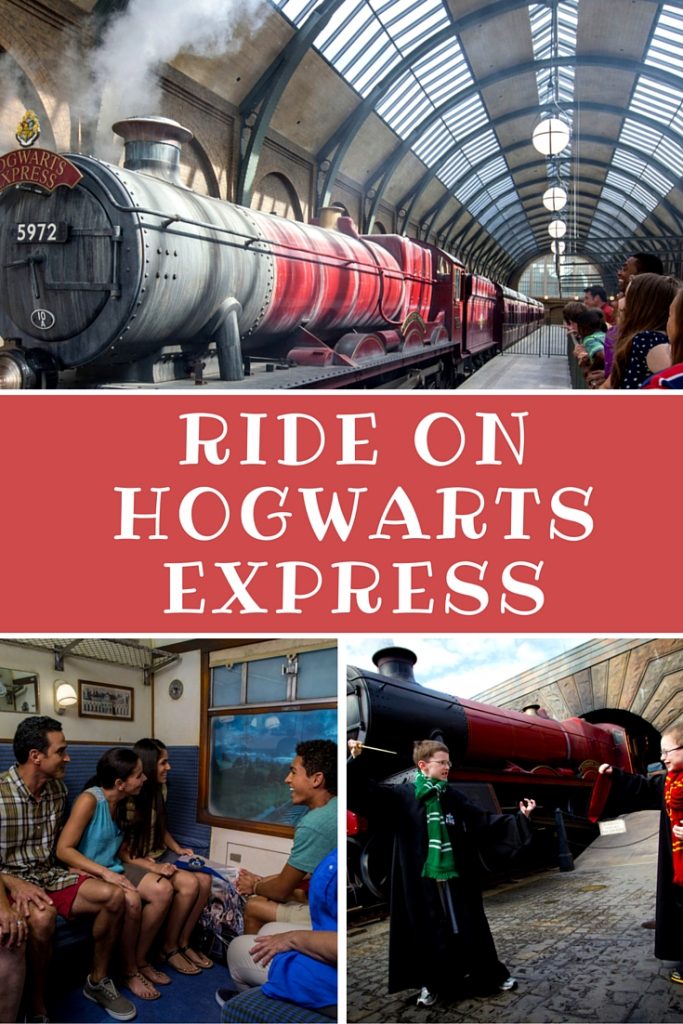 You'd be hard-pressed to find something as legendary as the Hogwarts Express to invoke a little wizard envy in the Muggle world. This iconic red and black engine, which is known for transporting young wizards and witches across the English countryside to Hogwarts, and which is featured so prominently in the Harry Potter stories, is a magical piece of wizarding history.
Catch the train from King's Cross Station (entering at platform 9 3/4, of course) to Hogsmeade. Or, take a ride the opposite way, from Hogsmeade to King's Cross. In fact, you'll probably want to try out both options—it is a different ride experience depending on which way you're headed.
Come along on the ride from Hogsmeade to King's Cross:
Come along on the ride from King's Cross to Hogsmeade:
On your relaxing ride, you'll certainly experience some magical happenings. Characters from the movies might pass by your windows outside. And you'll see the shadows of other passengers passing by your cabin. Harry and his friends Ron and Hermione might just come by looking for an open seat or chasing after escaped chocolate frogs. Muggles and wizards alike will appreciate the attention to detail.
This is a can't-miss attraction for fans visiting the Wizarding World of Harry Potter. And because it travels between two stations (and between two parks Universal Orlando Resort and Universal Islands of Adventure), you'll need the park-to-park feature on your tickets to experience it. So, wands ready? All aboard!
Written by Laura Schindler:  Are you ready to experience the Hogwarts Express for yourself? Laura can help get you there! Laura creates lasting memories by planning customized vacations all over the world. Not only does she find you the BEST accommodations with the BEST value, but she will fill in all the blanks for you, all at no cost to you. Traveling is her passion! Passing that magic on to your family is what fuels that passion! If you are ready to save on your next vacation, book with Laura at Laura@DestinationsInFlorida.com