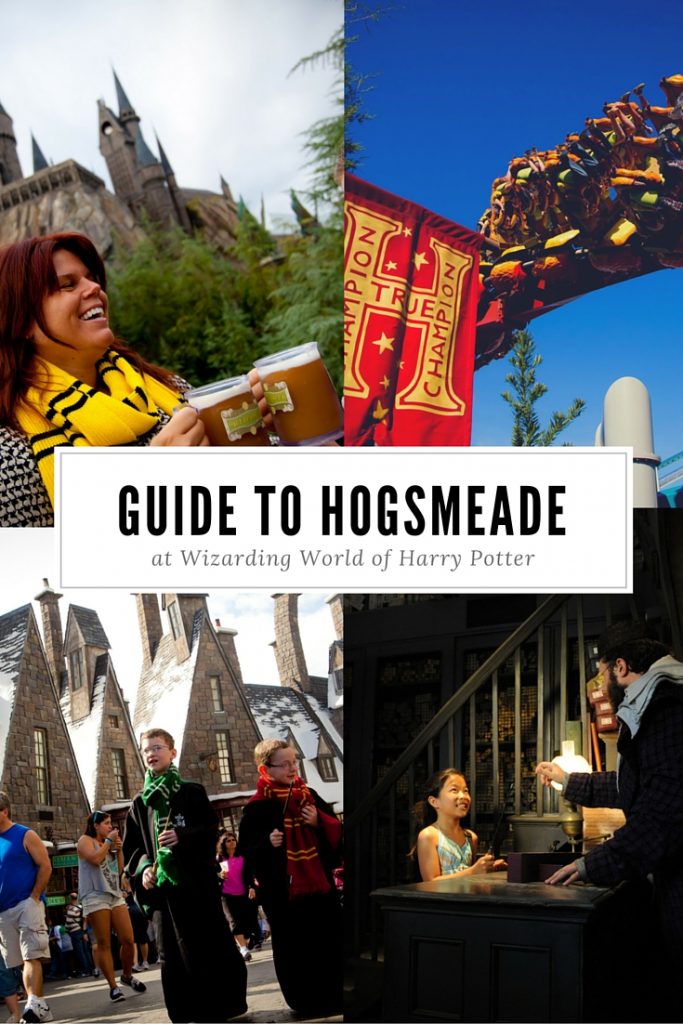 Every time we read a book or watch a movie, if it captivates us, we just want to see and feel that world for ourselves. Universal took this desire and created a park for movie lovers. They started with classics like Jaws, and ET and have added many more beloved movies to the parks. No movie, however, made an impact quite like Harry Potter. The book series took the US and the UK by storm in the late 90's resulting in movies, which resulted in the greatest implementation of a theme park. In 2010, Wizarding World of Harry Potter officially opened at Islands of Adventure, making Universal stand out against its biggest competitor, Disney.
J.K. Rowling wanted to make sure the new park didn't take away from the success of the movies and books, so she meticulously helped with every detail of the park. Honestly, you feel like you are in Hogwarts and Hogsmeade while in the park. The castle, the food, the sounds, they are all perfectly executed, even down to Moaning Myrtle in the bathrooms (seriously, I go to the bathroom every time just to listen and giggle).
Dining at Hogsmeade
If you are hungry, make sure to grab some food from The Three Broomsticks. Enjoy a family feast or some English staples like Fish and Chips or Shepherd's Pie. Don't forget to try the signature drink from the movie, Butter Beer. This Drink can be purchased at vendor carts, or inside Three Broomsticks in the back by the tavern. You can now get a Butterbeer in 4 variations; my favorite is Frozen, it cuts back on the sweetness a little and is a great treat when the park is hot. If you are just looking for soda, you are out of luck; soda wasn't in the movie so you will have to exit the Wizarding World to enjoy a Muggle drink. If you have a sweet tooth, head over to Honeydukes and find yourself your favorite candy from the movie. I love the Chocolate frogs. Also, don't miss Ollivander's Wand Shop. Find the perfect wand for you, and maybe you will be lucky enough to be taken into the room where a wand will choose you.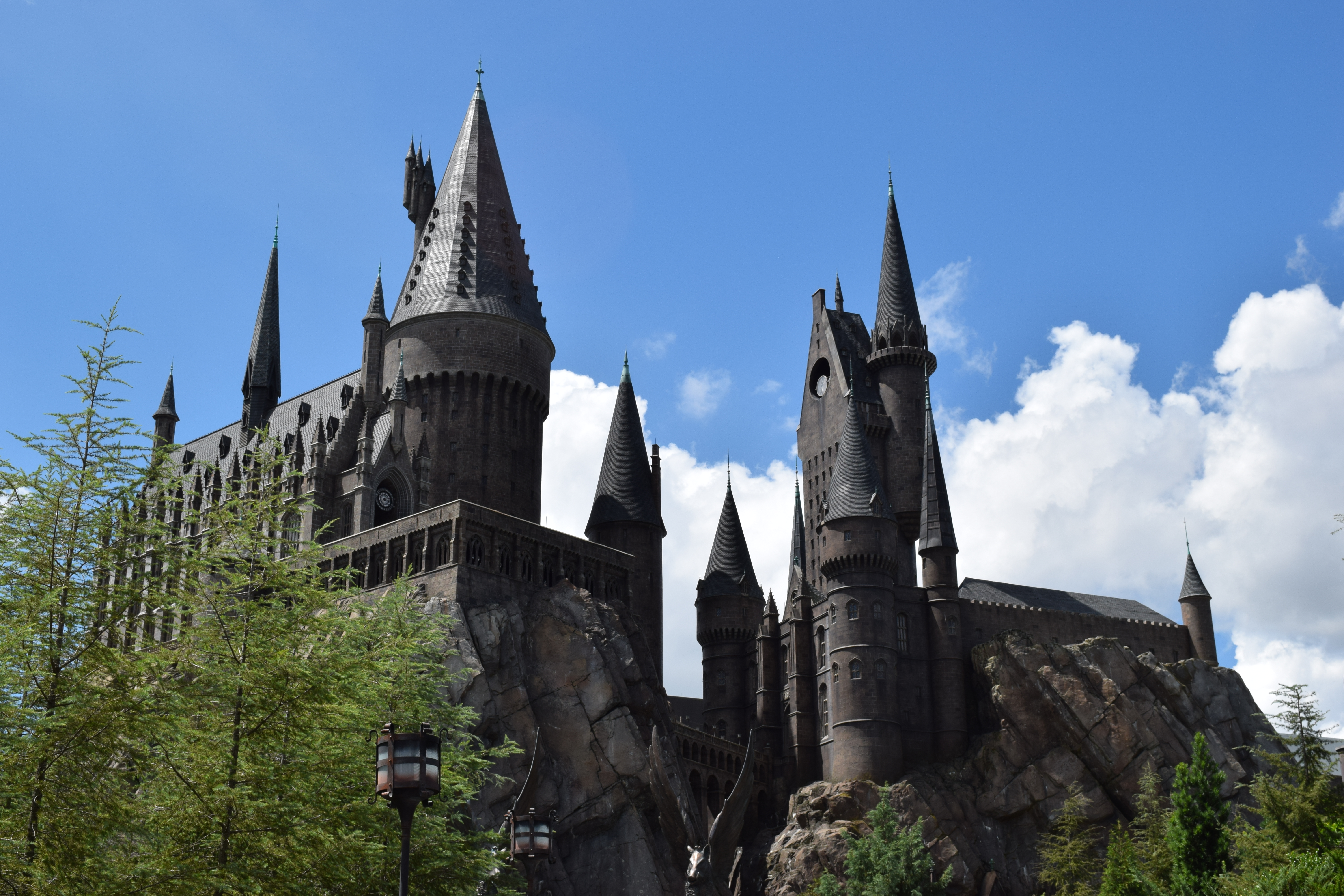 Rides at Hogsmeade
After you have had a chance to shop, eat and take in the wonders of Hogsmeade, head over to Hogwarts Castle. Harry Potter and the Forbidden Journey is an amazing ride, unfortunately you must be 48" to ride, but if your little ones aren't tall enough you can all still go through the castle together to see the talking portraits and Dumbledore, once you make your way to the front of the line, one adult can wait with those who can't or won't go on the ride in the child swap area. Once the first group has completed their ride, let the other parent take a turn. If anyone in your party has ever experienced motion sickness, make sure to bring some OTC motion sickness medication, as amazing as this ride is, the 3D affects along with motion can get your stomach twisted. Make sure to enjoy the rest of the park by coming prepared.
Thrill seekers will love Dragon Challenge. This coaster has two inverted tracks that race each other to the finish. Unfortunately, the coasters are no longer able to run simultaneously because of previous injuries. However, they both offer a thrilling ride. Try both red and blue to get two unique experiences. For the young thrill seeker, take a ride on Flight of the Hippogriff. This coaster is a great starter coaster for the young or timid.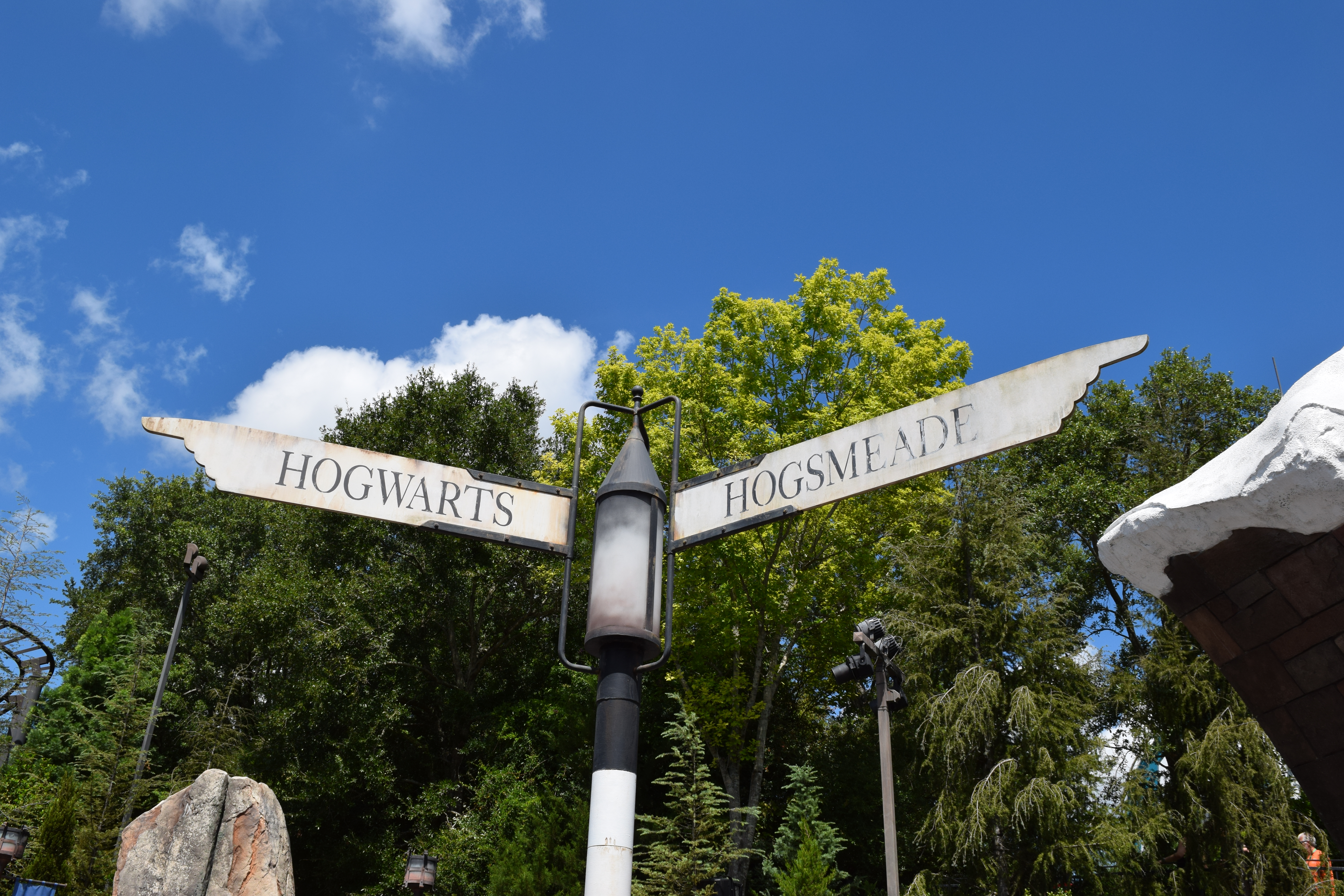 More recently, you are now able to jump on the Hogwarts Express. Since the opening of Diagon Alley at Universal Orlando in 2014, Hogwarts Express has been offering a unique travel experience moving guests in between the two worlds. Make sure to travel both ways; each direction offers a different experience. Plus, what muggle doesn't want to see Platform 9 ¾ themselves? If you would like to ride Hogwarts Express, make sure you purchase the correct ticket, or you will be standing in line to upgrade your tickets. In order to ride Hogwarts Express, you must have the ability to park hop. Make sure your ticket is a park-to-park, a Flex ticket, or a three park unlimited ticket or you will be standing in line to pay for the upgrade before being allowed entry.
If shopping, eating, and riding isn't enough, Universal offers great packages that will make your Harry Potter experience even greater. Purchase an Exclusive package and you will receive a breakfast at Three Broomsticks, breakfast at Leaky Cauldron and a session at Shutterbutton's Photography studio. Shutterbutton's is a great experience that offers a lifetime memory of your amazing family vacation. These moving photographs are the perfect souvenir.
Let me guide you through the most amazing vacation at Universal Studios; I would be happy to give you a free quote for any of the great Universal packages.
Written by Pam Mikhail:  Pam has been creating magical vacation memories for other families since 2012 and is ready to share her experience with you. As a certified agent to many destinations including Disney, Universal, and Cruise Line Industry of America, You know she has the expertise to get you the best deal, offering a hassle free planning process. If you are ready to start exploring and would like her expertise at no additional cost, contact her today to make a lifetime of lasting memories for your family. Email her at pam@destinationsinflorida.com or call at (262)442-0706 to book your next family vacation.