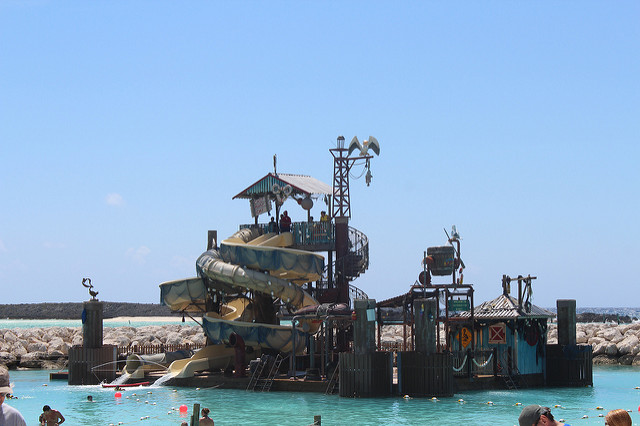 Imagine a place where families can reconnect; adults can recharge, and kids can immerse themselves in fantastical worlds only Disney could create. With today's modern innovation and timeless whimsy, the Disney Wonder is home to 11 decks overflowing with restaurants, pools, recreation and more, and is always ready to transport you to exotic locations that are waiting to be explored.
The Disney Wonder has many Stateroom options, one that will fit any family's need! I always like a room with a view when I travel, so the Verandah rooms are my favorite.
There are four main categories that encompass 9 different room types—or different deck locations within those types. Here is a breakdown of each type.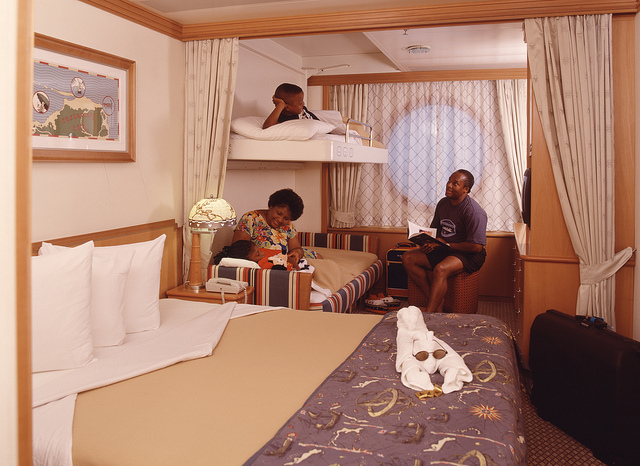 Concierge – ?Our most luxurious accommodation. Each has a large, private verandah and premium amenities and services.
Verandah –  ?Our most spacious non-Concierge staterooms, each with a private verandah and some with partial views.
Oceanview –  ?Enjoy more space than Standard with scenic views through a real porthole window—or possibly 2.
Inside –  ?Our base accommodations, featuring a classic nautical motif, a porthole mirror, and no exterior view.
Besides the GREAT accommodations and food, Disney also offers many on board events that are sure to capture the hearts of Children and Adults alike. Events like Meet and Greets or Dining with Disney Characters. There are games galore and plenty to see off shore multiple locations including Disney's very own island, Cape Cay.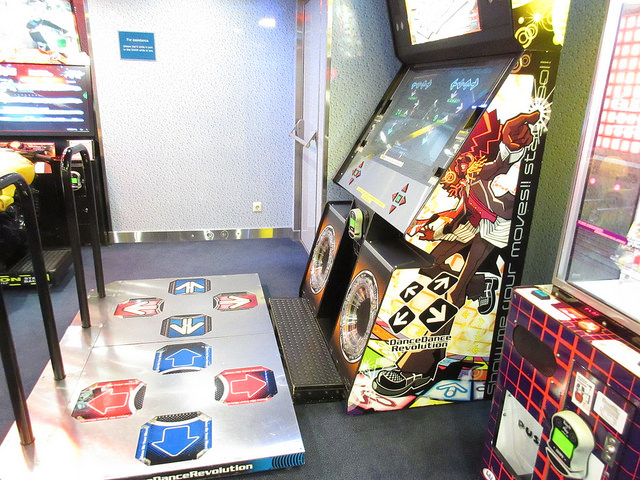 She sails to the Bahamas, the Eastern, Western and Southern Caribbean's, Northern Europe, Norwegian Fjords, Mediterranean, British Isles, Alaska, and Canada. Disney ships leave from multiple ports of call.
So whether it is a Honeymoon, Family Reunion, Girls/Guys week away, or just for pure FUN, I will make sure the Disney Wonder will be waiting in port to help you celebrate! Contact me at joanne@destinationsinflorida.com for a free quote today!
Written by JoAnne Traczek: I am a retired Veteran who is enjoying helping people travel all over the world! I enjoy planning all your travel needs, no matter what you need or where you go. I have seen a great part of the world and love to share my knowledge with people who enjoy traveling. Contact me when you want to see the world. I will be happy to help you, one destination at a time. You can reach me at joanne@destinationsinflorida.com.