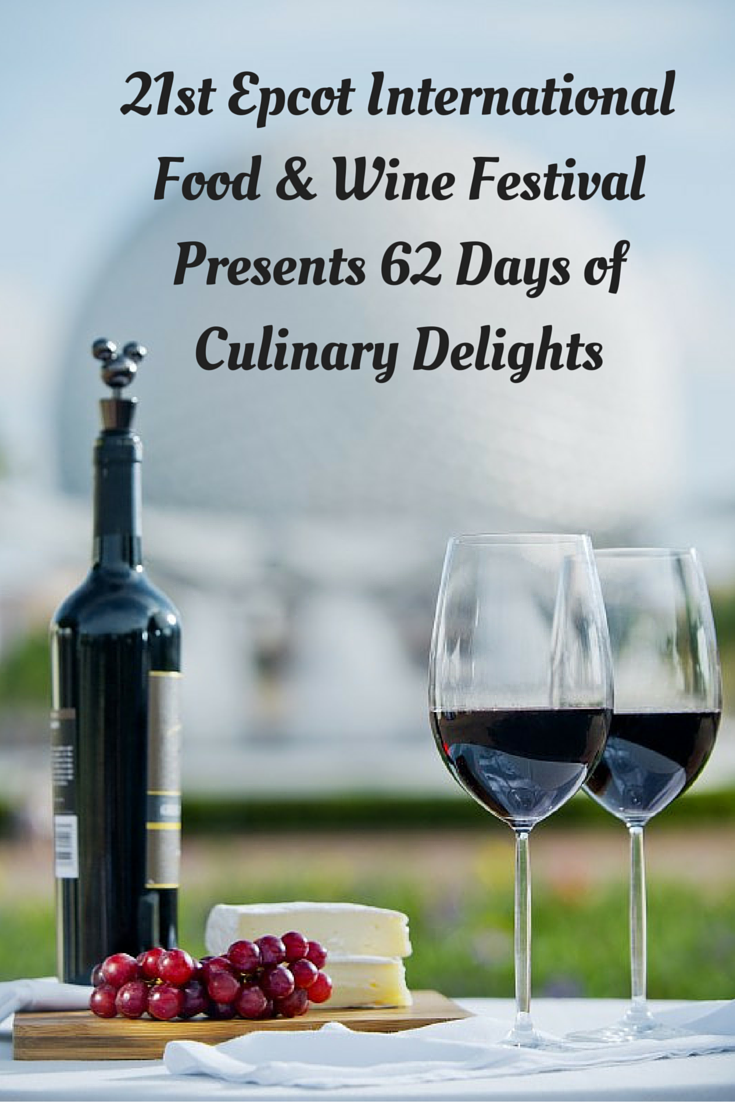 The annual Disney culinary tour of flavors from six continents will expand in 2016 with nine extra days of sipping and savoring at the Epcot International Food & Wine Festival Sept. 14-Nov. 14, 2016. The 2016 festival, presented by Chase at Walt Disney World Resort, will grow from 53 to 62 delicious days, add a new interactive culinary experience and debut new marketplace tastes from around the world.
Nine Extra Epcot International Food and Wine Festival Days
Growing in scope each year since 1996 as one of America's top food festivals, the Epcot event features inspired flavors at more than 30 global marketplaces.
This year, "Mix It, Make It, Celebrate It!" hands-on workshops at the Festival Center offer guests a chance to learn a variety of culinary skills from chefs, bakers, mixologists and other pros. Nightly Eat to the Beat concerts kick up the energy with new musical acts covering a broad range of musical styles and eras including rock, pop and rhythm and blues. Even more Disney resort festival experiences are planned, with a new brunch, cooking school and other fresh culinary adventures.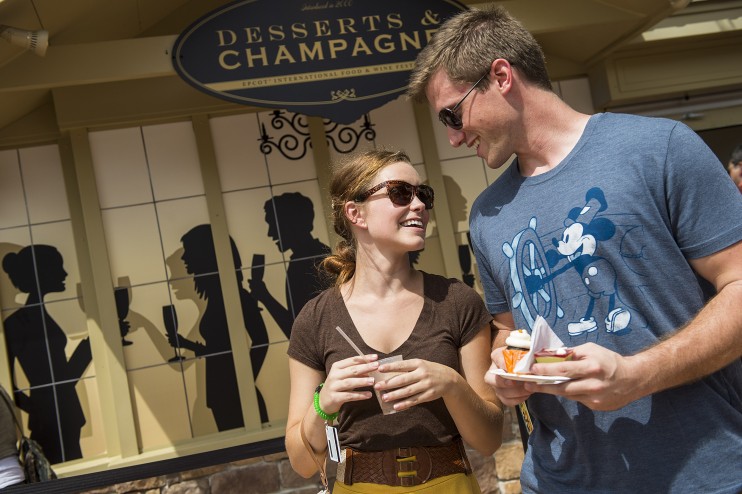 For a second year, global marketplaces will extend into Future World to offer a wider range of taste sensations. Culinary icons like Cat Cora, Norman Van Aken, Masaharu Morimoto, Elizabeth Falkner, Buddy Valastro and Jamie Deen will entertain foodies and inspire their palates at new and returning premium events that include reimagined Party for the Senses grand tastings with new concepts and themes.
Festival guests can pair wines, beers and ciders with savory and sweet dishes as they stroll the World Showcase Promenade using their complimentary festival passports as a guide.
New marketplace menus debut and festival favorites return
Hard soda float, anyone? Guests can choose a favorite hard soda to mix with vanilla ice cream for a sweet treat at Desserts & Champagne marketplace. A savory vegan dish will debut at the Greece marketplace, and the popular Farm Fresh marketplace will showcase Florida's bounty with new savory dishes.
Multiple new Eat to the Beat concert acts debut; fan favorites return to play 186 festival concerts, in all
Wang Chung (Everybody Have Fun Tonight!) will open the Eat to the Beat concert series Sept. 14-15. More new acts in the concert series lineup, including Delta Rae and Toad The Wet Sprocket – will rock their chart-topping tunes. Other popular acts, including Wilson Phillips, Boyz II Men and Jeffrey Osbourne, will return to the America Gardens Theatre stage this fall.
Celebrity chefs, wine experts and mixologists join the fun
Celebrities ranging from Rock Harper to master sommelier Andrea Robinson will share their food and beverage know-how during demos and premium events. At the new "Mix It, Make It, Celebrate It!" workshops, guests will put expert advice to use whether mixing cocktails, decorating cakes or using herbs to kick up a dish's flavor.
The popular Festival Private Label California Chardonnay and Cabernet Sauvignon are back and available by the bottle or by the glass.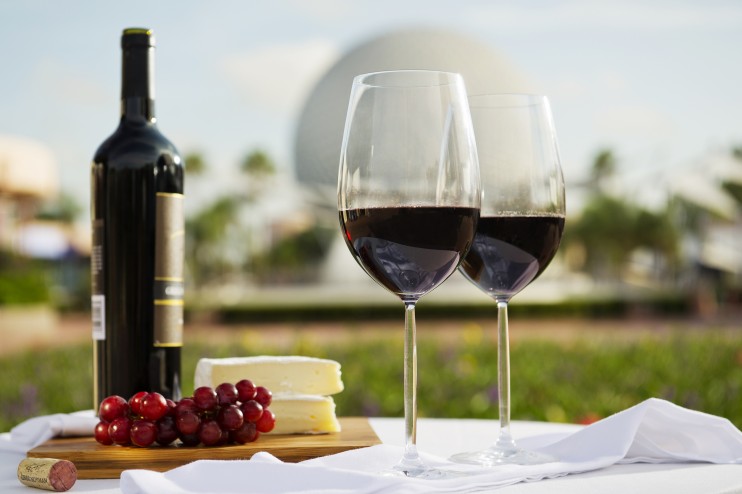 Ratatouille returns
Chef Remy of "Ratatouille" returns with his fun-for-the-family culinary scavenger hunt.
Festival Center cooks on all burners
Festival Center highlights will include the complimentary Back to Basics weekend series featuring epicurean tips and tricks from the pros, book and bottle signings and The Chocolate Experience: From Bean to the Bar, hosted by Ghirardelli and offering guest samples.
Rest and recharge at the Chase Lounge
Chase debit and credit card members, including Disney Visa card members — will find complimentary non-alcoholic refreshments, a charging station and comfortable seating for a relaxing break at the Chase Lounge at American Adventure.
Plan for a premium adventure:
Rockin' Burger Block Party and Party for the Senses grand tasting events will showcase creative bites and palate-pleasing sips from eminent chefs and beverage experts plus new live entertainment.
New resort premium events to book will include a Grand Floridian brunch with a twist and a new cooking school experience.
Included with Epcot Admission:
Back to Basics series, special book signings, Eat to the Beat concerts, cultural adventures, Marketplace Passport and all attractions and park entertainment are included with regular Epcot admission.
Special Programming by Reservation:
The Party for the Senses grand tasting events, signature dinners and other special wine and culinary programs require reservations and separate event admission. When a reservation booking date is announced this summer, guests can call 407/WDW-FEST (939-3378) and get details at epcotfoodfestival.com. Join the discussion on social media using #epcotfoodfestival.