VIP Ride on Orlando's Tallest, Longest and Fastest Coaster to be Auctioned for Charity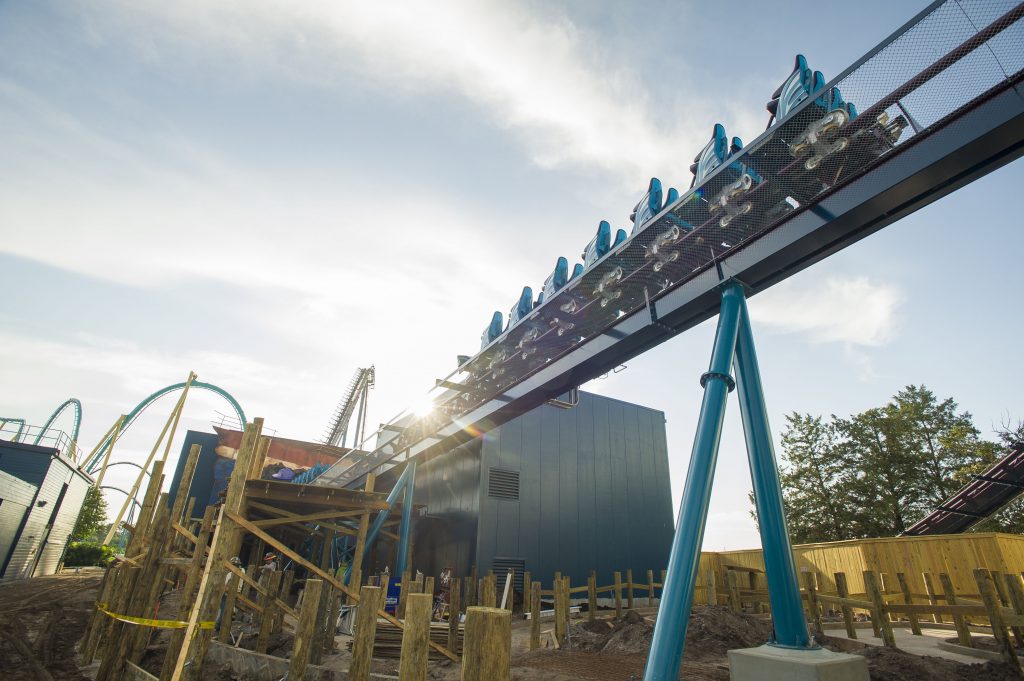 Give Kids the World is our favorite non-profit organization and we are lovers of roller coasters, so we could not be more excited about this brilliant opportunity!
Thrill-ride fans itching to board SeaWorld Orlando's spectacular new Mako roller coaster can skip the lines and be among the first to experience the most anticipated attraction in Central Florida this year, by participating in a special seat auction to benefit Give Kids The World Village.
SeaWorld Orlando and Give Kids The World Village (GKTW) are holding a seat auction that will allow winners to be among the first to ride the Mako coaster on June 8, before the Grand Opening celebration on June 10. It's a chance to experience the "tallest, fastest and longest coaster in Orlando" and to be part of "hypercoaster" history!
Auction proceeds will help GKTW fulfill the dreams of children with life-threatening illnesses whose wish is to visit Orlando's world-famous theme parks and other attractions.
The seat auction will be available at www.32auctions.com/InauguralMakoRide, now until June 3. Riders may pick their preferred seat during the bidding process depending on their desired thrill level: a middle seat in the middle car, or a side-seat in the back.
There's even an exclusive, one-of-a-kind experience – offered at a minimum bid of $2,000 – that will award the winner two seats in the front row, riding with Brian Morrow, Vice President of Theme Park Experience for SeaWorld Parks & Entertainment and Give Kids The World Village President and CEO Pamela Landwirth. In addition, the premium package winner will be awarded a two-night's stay at a hotel near the theme park and lunch with Morrow, among other perks.
There are 80 additional seats available for auction, offered at a minimum bid of $250 or $500 depending on the train and seat(s) chosen. Winners will receive their selected seat(s), a Mako T-shirt, free parking and admission to SeaWorld Orlando for the remainder of the day.
Hurry and place your bid today! 
About Give Kids The World Village
Give Kids The World Village is a 79-acre, nonprofit "storybook" resort, located near Central Florida's most beloved attractions, where children with life-threatening illnesses and their families are treated to weeklong, cost-free vacations.
Celebrating its 30th anniversary in 2016, GKTW has welcomed more than 144,000 families from all 50 states and 70 countries. Working with more than 240 wish granting organizations, this one-of-a-kind resort is the destination for a child's wish to visit Florida's world famous theme parks.
The "storybook" Village has 144 whimsical accommodations and is made for children, featuring a castle, accessible playgrounds, pools and rides, as well as all theme park tickets, meals and entertainment free to all members of the family.