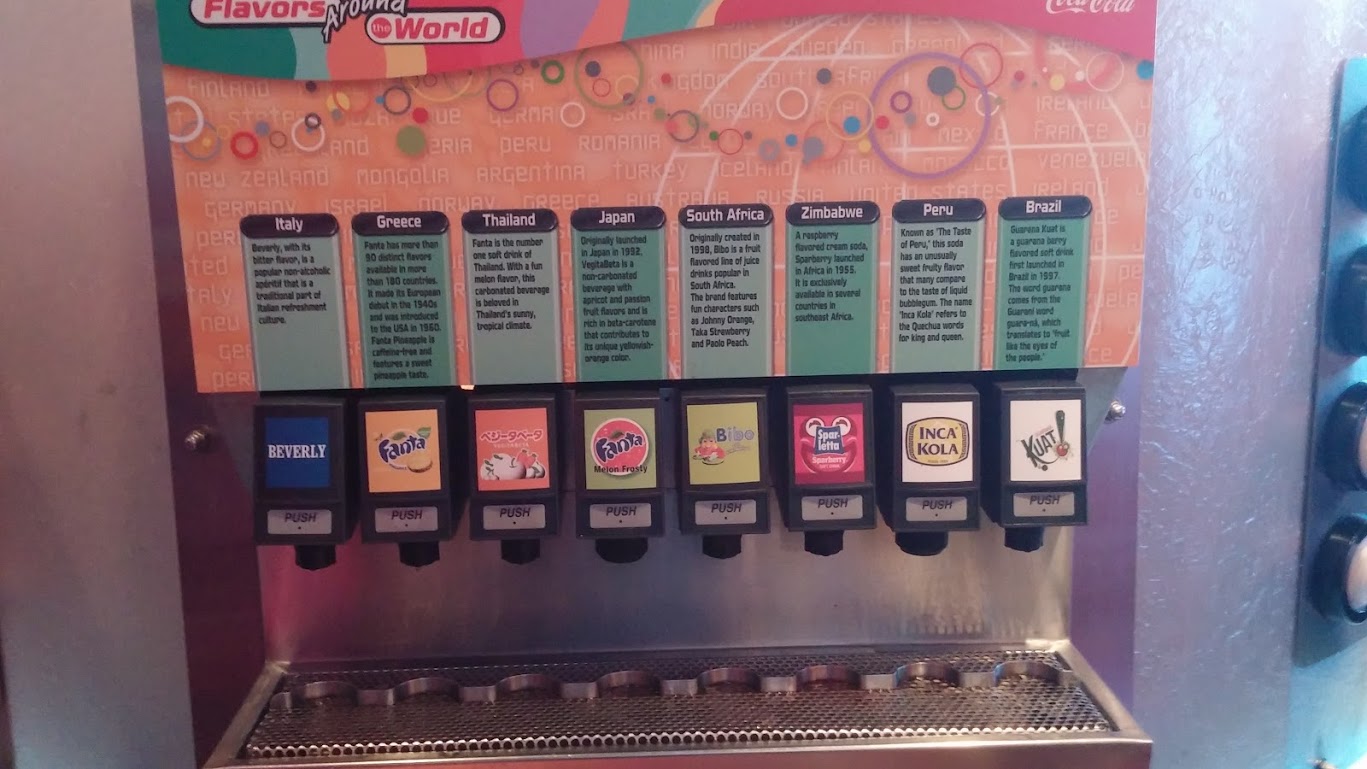 Do you know where in Walt Disney World you can sample Coca-Cola products from around the world—for free? At Epcot's Club Cool, the unlimited samples really are free.
This little spot can be easy to miss among its neighboring, more exciting attractions. But you won't want to pass by without stopping in to cool off on a hot day. There are multiple self-serve stations with fountain soda samples of different Coca-Cola products you've probably never heard of. It's fun to try them all and choose your favorites. You might be surprised at how much you like watermelon or pineapple soda. You might also be surprised that people actually drink and enjoy some of the more interesting flavors (I'm looking at you, Beverly). Once you've had your samples, it's also a great place to people-watch, as other guests try their samples for the first time.
Aside from the free samples that are flowing, you can purchase Coca-Cola merchandise as well as frozen Cokes.
Club Cool is a great little-hidden treasure in the heart of Epcot's Future World. Stop on in and become part of the Club Cool "club" on your next visit.
Want to see for yourself which Club Cool flavors are tops? Laura can help get you there! Laura creates lasting memories by planning customized vacations all over the world. Not only does she find you the BEST accommodations with the BEST value, but she will fill in all the blanks for you, all at no cost to you. Traveling is her passion! Passing that magic on to your family is what fuels that passion! If you are ready to save on your next vacation, book with Laura at Laura@DestinationsInFlorida.com