"Frozen" Games Coming to Disney's Blizzard Beach Water Park
For the first time in forever, Olaf's wish to experience summer fun with his friends will come true when he and Kristoff, stars of the hit Disney animated film "Frozen," host the inaugural "Frozen" Games this summer at Disney's Blizzard Beach Water Park.
The "Winter Games Committee" has decided to take advantage of the magical snowstorm over Blizzard Beach and host daily activities this summer. The committee members have even invited Kristoff and Olaf to lead teams of guests in a fun day of "Frozen" activities.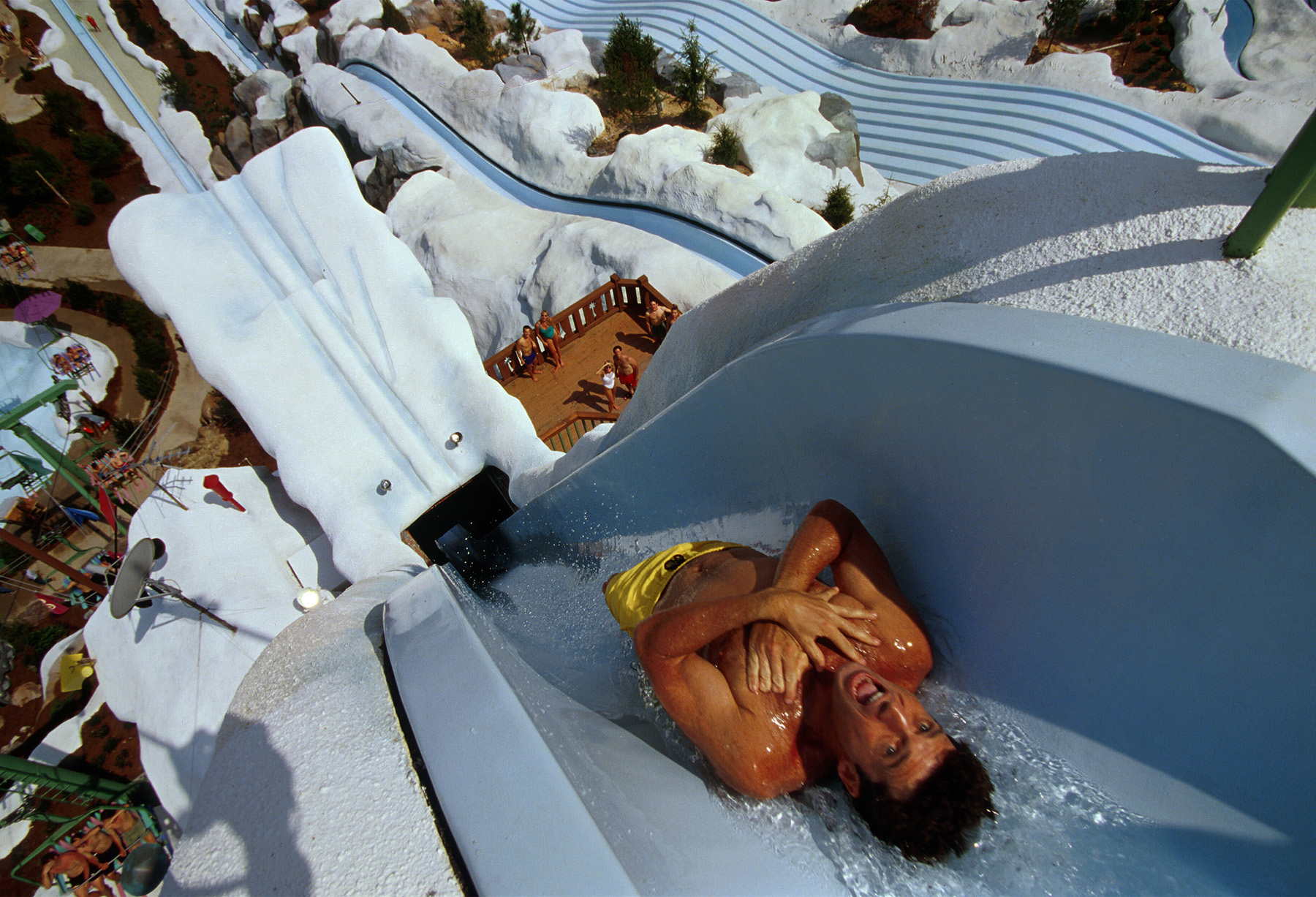 From May 27 to Aug. 21, 2016, guests of all ages visiting Blizzard Beach may choose to join Team Kristoff or Team Olaf to participate in a variety of winter-themed activities throughout each day, including:
Ice Pail Relays – teams will line up and pass pails of water quickly from one person to the next, trying to fill a container at the The team that fills their container first is the winner.
Snowball Toss – pairs compete in a snow-themed water balloon toss from progressively greater The pair that gets the farthest apart without breaking its water balloon is the winner.
Ski Pole Limbo – guests play limbo, using a ski pole as the
Slide Races – teams race down one of the signature water slides at Blizzard Beach, and much more!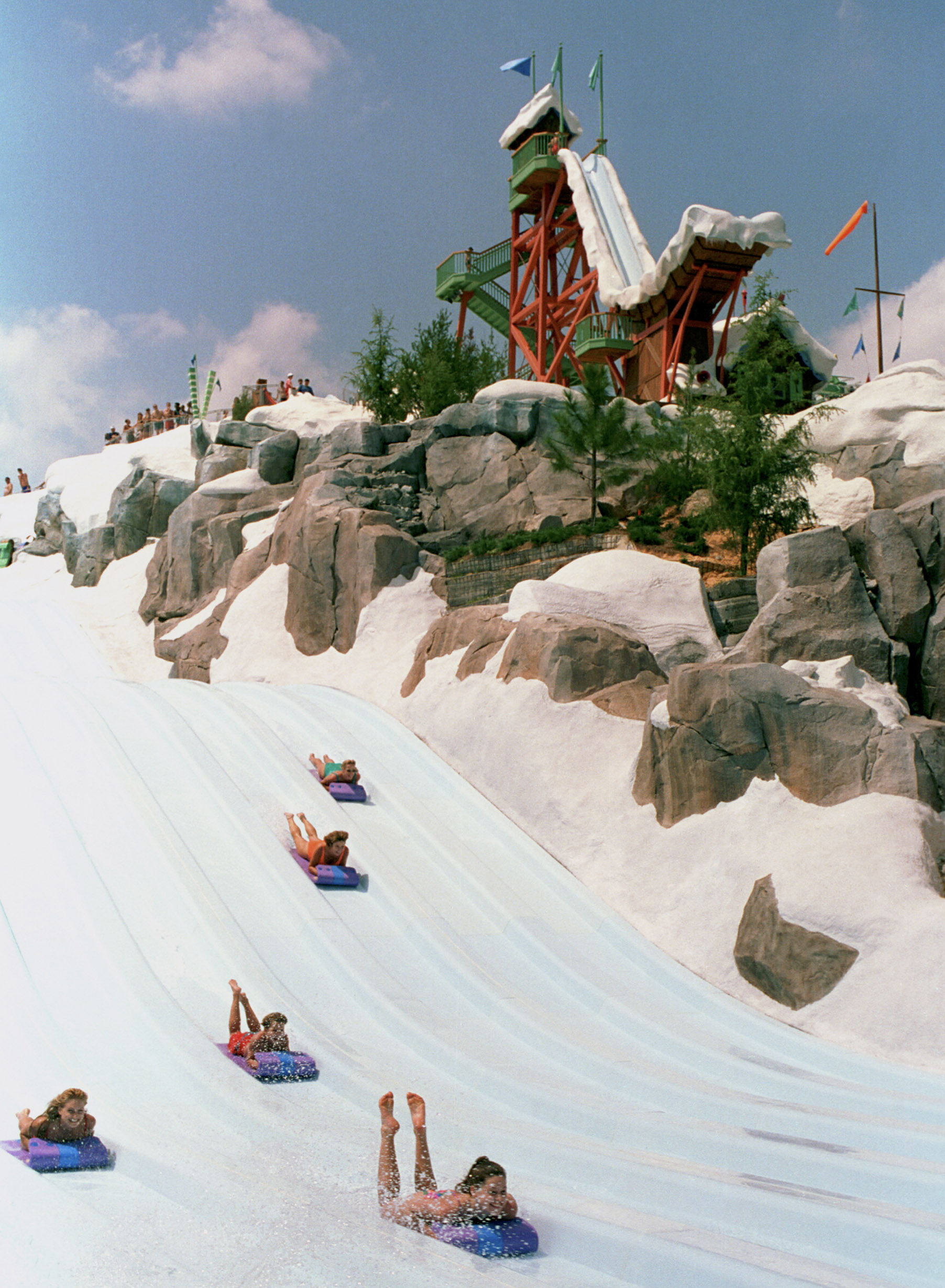 Kristoff and Olaf to host inaugural event to kick off summer season
Olaf and Kristoff will take part in the "Frozen" Games' opening and closing ceremonies by appearing on the Observation Deck near the Summit Plummet attraction each day, accompanied by trumpet fanfare, banners and music. Additionally, one lucky guest will be chosen each morning to be the Ski Captain and thus the first guest to take the plunge down Summit Plummet, signaling the start of the "Frozen" Games.
From the observation deck, Olaf and Kristoff will give regular updates throughout the day on their teams' progress and achievements, as well as announce the winning team of the "Frozen" Games.
The "Frozen" Games are an all-day event at Blizzard Beach, beginning shortly after the park opens. Guests can sign up at the park entrance, and all activities are included with regular park admission.
Blizzard Beach is a 66-acre winter-themed water park. The park offers water activities suitable for all ages, including signature attractions such as Summit Plummet, one of the world's fastest free-fall water slides that plunges guests from 120 feet high at speeds up to 55 mph; Toboggan Racers, an eight-lane water slide that sends guests racing over exhilarating dips down a 250-foot "snowy" course; Tike's Peak, a kid-sized version of Blizzard Beach designed for kids ages 2-5; and Ski Patrol Training Camp, designed for pre-teens with a twin inner tube slide, crinkle slide and a challenging ice-flow walk along slippery, floating "icebergs.