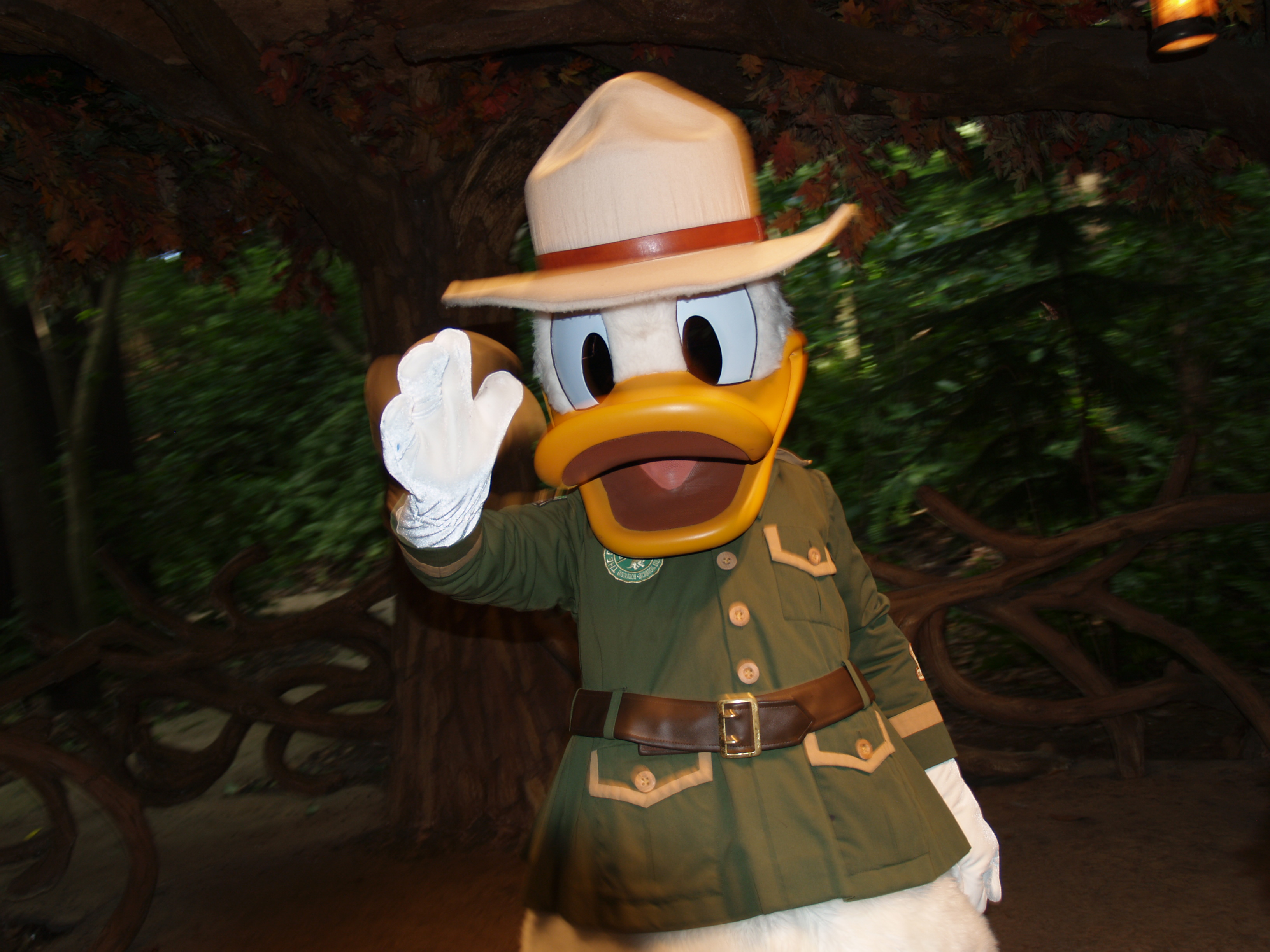 Donald Duck made his first appearance in a Disney cartoon in the Silly Symphony, The Wise Little Hen, in 1934, some six years after the debut of Mickey Mouse. But don't tell Donald he didn't come first—in his eyes, he's second to none. Just check out his autograph to see what he thinks about himself. You know he can be a hothead—you may not want to mention Mickey Mouse around him.
Donald clearly likes to dress in character depending on where he is in the parks. We are all familiar with his favorite sailor suit, so maybe you'll run into classic Donald. But at Epcot, he likes to hang out at the Mexico pavilion in World Showcase (after all, he's featured in the ride there). You might catch him there in his sombrero as Senor Donald Duck. And at Disney's Animal Kingdom, he gets decked out ("ducked" out?) in full safari gear.
Do you seek out this Number One guy during your character autograph hunts? He's always worth the wait.
Are you ready to meet the top Duck yourself? Laura can help! Laura creates lasting memories by planning customized vacations all over the world. Not only does she find you the BEST accommodations with the BEST value, but she will fill in all the blanks for you, all at no cost to you. Traveling is her passion! Passing that magic on to your family is what fuels that passion! If you are ready to save on your next vacation, book with Laura at Laura@DestinationsInFlorida.com