Some of the best places to Dine on Walt Disney World property is in Epcot. Did you know that you are getting a truly authentic cultural experience in each country?  Where you experience the classic food served by chefs and servers from the country that you are in. So if you are in Italy, you can rest assured that your food will be cooked and served by a true Italian. The same goes for each country in World Showcase. Here are my Top 5 not to be missed restaurants in World Showcase.
# 5 – Teppan Edo
Here you can experience a true Japanese hibachi restaurant and show experience.  Yours seated around a classic hibachi grill table with for (8) people. Then relax and let the Japanese chefs get to work with their famous showmanship working with knives and food. They may even make a hidden Mickey out of a stack of onions or a fiery volcano. You can choose from seafood, chicken, beef, vegetables, and rice. Served fresh from the grill to your plate, steaming hot. This is one table service entitlement if you are on the Disney Dining Plan.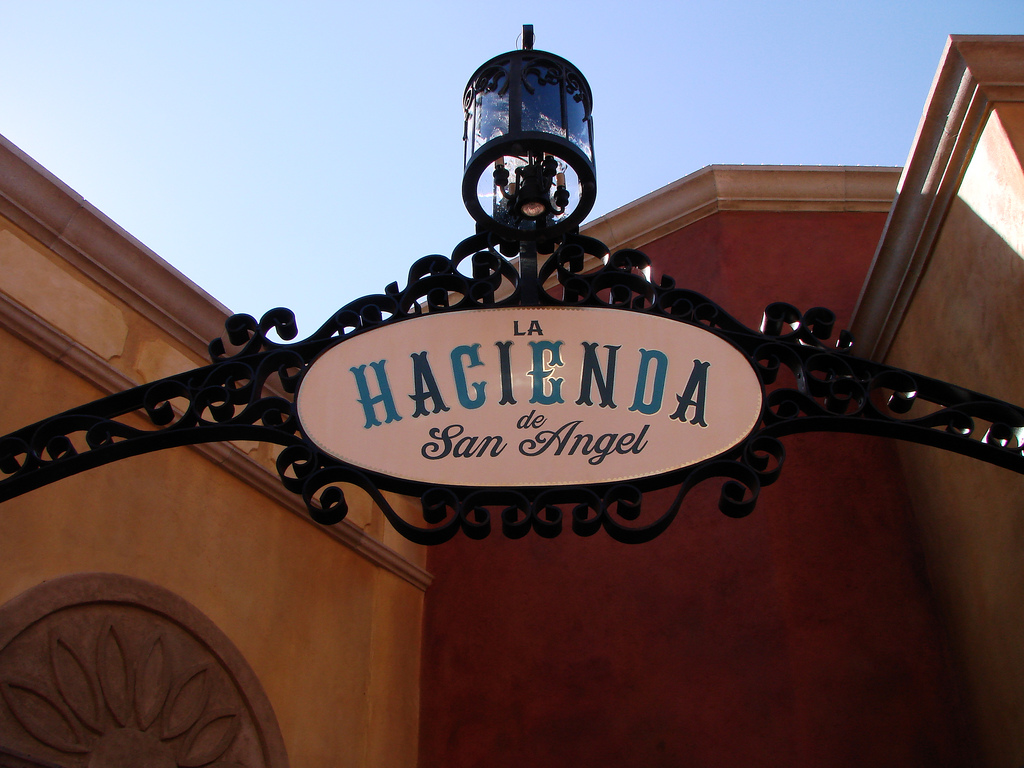 # 4 – La Hacienda de San Angel  
Location, Location, Location, This is set on the water's edge which makes for a great location to experience illuminations. So take that into consideration when making your advanced dining reservations about 7:30 pm. The music from Epcot's Reflections of Earth will pipe in. Then order your dessert watching the fireworks while drinking an authentic margarita. Serving classic Mexican specialties like shrimp tacos, Pollo al pastore, and sirloin steak. All entrees served with fresh homemade corn tortillas and rice. This is one of the best spots to view illuminations.  This is also one table service entitlement if you are on the Disney Dining Plan.
# 3 Via Napoli
Looking for the best tasting, classic wood fired style pizza.  Do not miss out on a visit to Via Napoli. Located in the back of the Italy Pavilion. I like to build my own pizza with the classic toppings, like sausage, pepperoni, olives. They also have specialty signature pies that are great too.  I also add one of the pasta dishes and a classic caesar salad for one great meal. On my last visit, I had the pleasure of having Fabritzio as my server. He asked us what we wanted for dessert, and we said what do you recommend, he said the little balls. We laughed at that statement but loved our dessert. It was Zeppole di Caterina – Ricotta cheese fritters, served with whipped cream and chocolate sauce. We were even lucky to get the Family Style bar top table in the heart of all the action. Take note this is a very loud family friendly atmosphere. This is also one table service entitlement if you are on the Disney Dining Plan.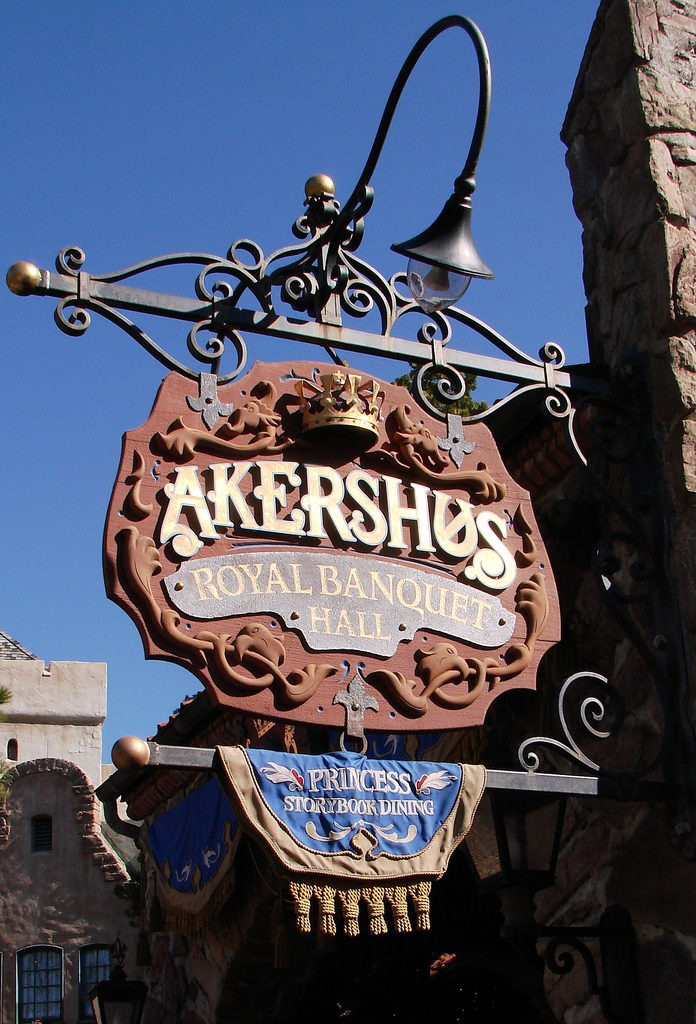 # 2 Akershus
Serving Breakfast, Lunch, and Dinner daily in Epcot.  Here you will find a lot of your favorite princesses too. Located in the Norway Pavilion. They offer a great family style skillet menu for each meal. My favorite meal here is breakfast. Where they serve eggs, bacon, sausage, potatoes, Mickey waffles and some classic Norwegian food. It is hearty and filling. If you dine for lunch or dinner you can try a Great appetizer called "Taste of Norway" – This royal feast begins with some of the finest Scandinavian Seafood, Imported Cheeses, cured and sliced Meats, and a vast selection of Salads and Fruits. As for the princesses, you will usually find Belle, Jasmine, Sleeping Beauty, Snow White, Ariel and Mary Poppins. The great thing is that this Character Meal is only one table service entitlement on the Disney Dining plan.  
# 1 Le Cellier Steakhouse
If you can splurge on a fantastic dinner, this is the one that is not to be missed. Make sure to secure your advanced Disney dining reservation at the 180-day mark for this Canadian steakhouse. Set in a quaint wine cellar with a small number of tables. Making this location books up fast. It is now 2 sit down entitlements on the Disney Dining Plan. They made this a signature dining location which did help with getting a reservation since the price went up. Some of the top notch choices are Filet Mignon, mushroom risotto, cheddar beer cheese soup with pretzel bread sticks, and macaroni and cheese in a skillet. Always served to perfection. For dessert don't miss the chocolate moose After dinner make sure to take a walk behind the restaurant to check out the great waterfalls for a great photo opp. They can be easily missed.        
Written by Dawn Caitano – Dawn creates lasting memories by planning your customized vacations all over the world. Not only does she find the BEST accommodations with the BEST value, but she will fill in all the blanks for you, all at no cost to you. Traveling is her passion! Passing that magic on to your family is what fuels that passion!  So call Dawn today to start your next Adventure. Book your next vacation with Dawn at 917-494-5771 or dawn@destinationsinflorida.com