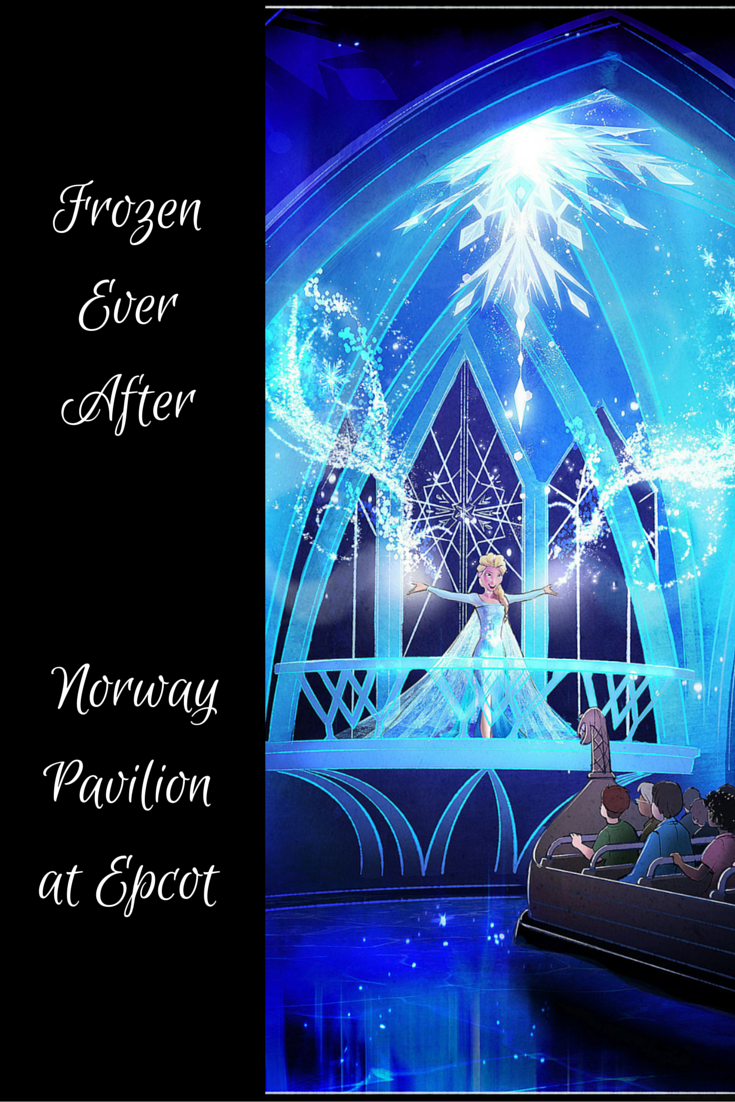 For the first time in forever, guests can explore the kingdom of Arendelle when "Frozen Ever After" opens in the Norway Pavilion in summer 2016. This family-friendly adventure picks up after the events in the blockbuster hit "Frozen" and celebrates a "Summer Snow Day."
A stone archway entrance greets guests to the kingdom of Arendelle. Queen Elsa, Princess Anna, Kristoff, Olaf, trolls and Marshmallow join them on their boat journey through the frozen willow forest, past Troll Valley and up to the North Mountain to Elsa's ice palace.
After disembarking, guests can meet the regal sisters in the cozy Royal Sommerhus. Inspired by a cabin in the countryside of Norway, the sisters have opened their summer home for visitors.
Fun Facts:
Frozen Ever After is the first Frozen-themed attraction and the Royal Sommerhus is Elsa's and Anna's permanent meet and greet at Disney Parks.
Guests will witness Elsa's ice magic on Frozen Ever After.
Composers Bobby Lopez and Kristen Anderson-Lopez created new lyrics to the cherished Frozen film songs.
All of the original voice talent from the film returned and recorded dialogue and songs for the attraction
WDI traveled to Norway to research architecture, décor and artifacts; guests will find their inspiration in the Royal Sommerhus.
The design of Royal Sommerhus and the surrounding area is modeled after a traditional Norwegian cabin in Trondheim.