Discover top-ranked beaches, museums and historic sites in Pensacola!
Visit Pensacola invites families to become "Pensacola Explorers" with a new passport and activity guide highlighting 25 unique attractions covering nature, history, science and archeology, arts and culture in the Pensacola Bay Area.
The Pensacola Explorer Passport adventure begins when visitors either download a passport online at explorepenscola.com or pick-up a passport at one of three Pensacola Visitors Centers. Kids and families are encouraged to visit sites, collect stamps and post pictures to earn the title "Pensacola Explorer." Explorers are eligible to win prizes at the end of their vacation! Get started mapping out an anything-but-boring beach vacation in Pensacola and Perdido Key.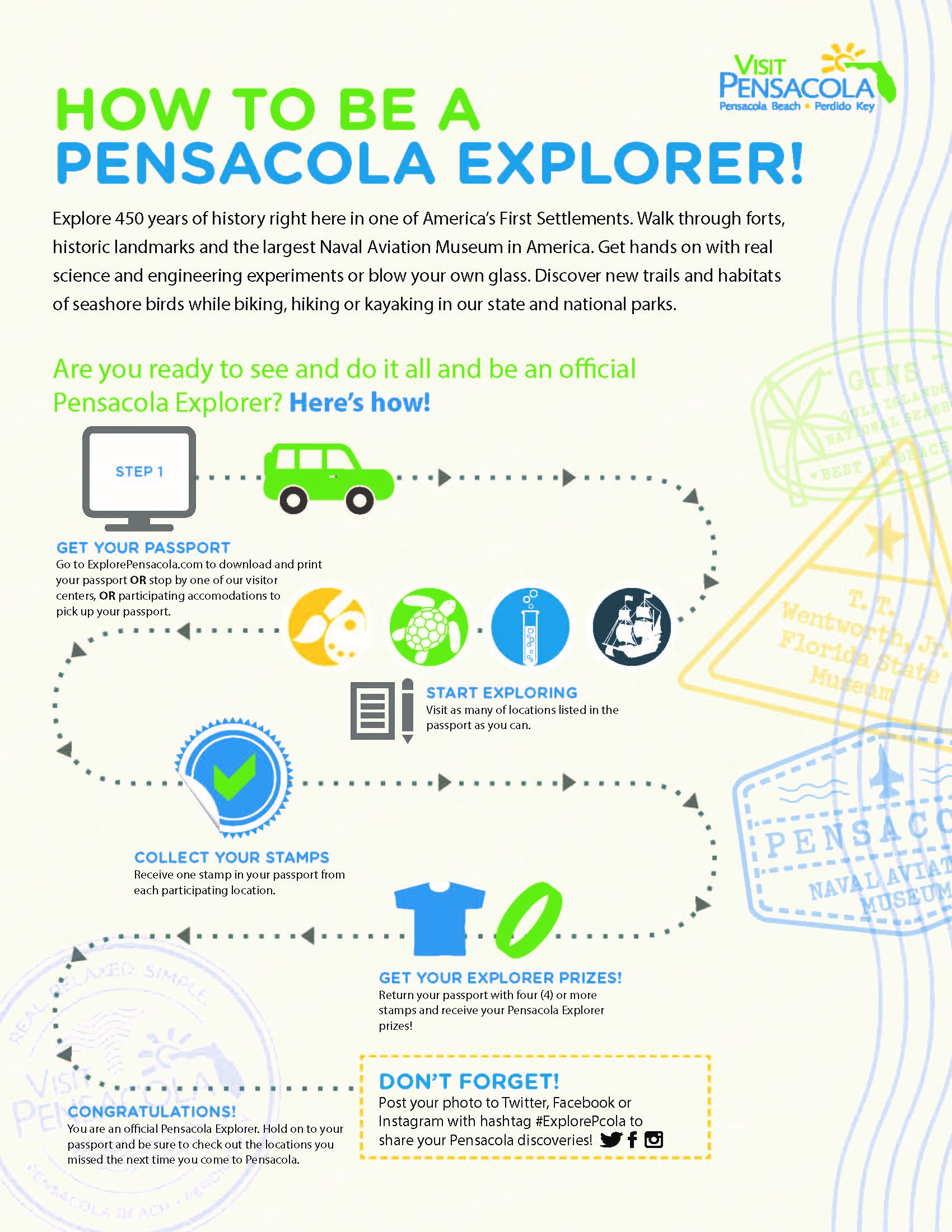 Here are a few highlights of the new discoveries waiting for you in Pensacola:
Take the family into NATURE on the most pristine, uncrowded white quartz sand beaches along the Gulf Coast. Pick up shells and get up close to sea life including dolphins, fish, birds and turtles. Take a walk along theEco-Trail on Pensacola Beach where you'll learn about local plants and common wildlife as you walk along and see the 29 signs along the trail.
Head out to the northern shoreline of Big Lagoon State Park and climb the three-story Observation Tower for a bird's eye of the park's 655 acres overlooking the Intracoastal Waterway. Kayaks, paddleboards and canoes are available to rent. The Pensacola Bay Area's many places to relax and unplug, or stay busy in the outdoors is gaining national attention. Gulf Island National Seashore was named "No. 1 Best East Coast Beach" and Johnson Beach was voted "No. 2 Best National Park Beach" in USA TODAY and 10Best Readers' Choice polls. Pensacola Beach also received a 2016 Travelers' Choice Award – ranked as No. 7 in the Top 10 Best Beaches ranked by the TripAdvisor® community.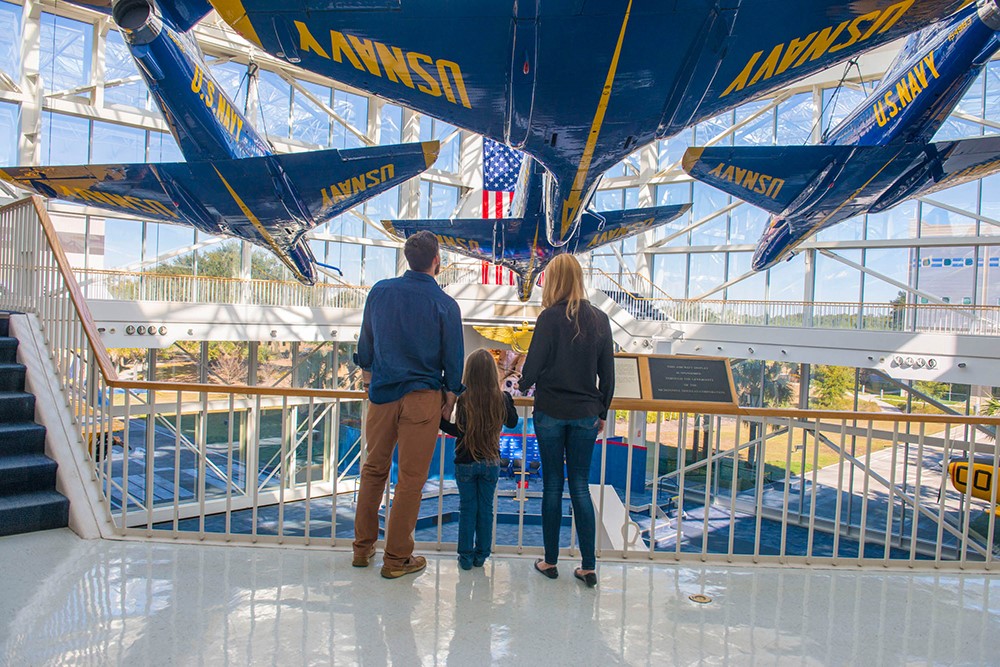 Step back in time, 450 years, to walk through HISTORY. History buffs can explore historic Pensacola where the past comes to life with colonial-era costumed staff, guided walking tours and hands-on activities including butter churning and open-hearth cooking.  Climb through old military forts, a lighthouse or spend a day or two at the National Naval Aviation Museum with nearly 350,000 square feet of indoor exhibits. When you need a break from the sun, it's the perfect place to let the kids have fun in the Kitty Hawk play area, or spend time testing out simulators, seeing a movie on the giant screen theater or meeting the Blue Angels for autographs after a weekly practice flight.
Pensacola has ART. Explore galleries, museums, music and the theater. At the First City Arts Center  everyone has a chance to find the artist within through hands-on classes in glassblowing, glass bead making, clay sculpting, pottery on the wheel, drawing and painting.
SCIENCE minds who like to tinker will find plenty to inspire their creativity.  One such stop is thePensacola MESS Hall, where making a mess is encouraged. MESS stands for Math, Engineering, Science and Stuff and different MESS kits each day encourage experimenting. What kids and parents find out is that getting to the answer isn't the best part; what's most interesting and exciting is what you learn in the process.