Do you want to know the best rides for your thrill-seeking teen? Here's a hint: They consist of three mountains, one mine, and a haunted house. Our Top 5 rides for teens in the Magic Kingdom…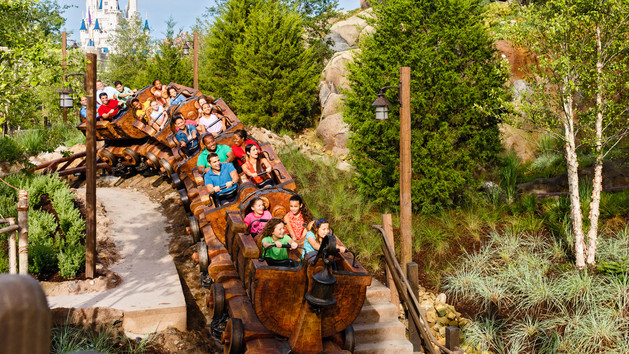 5. Haunted Mansion – You'll get a spooky feeling as you walk through the graveyard and enter Master Gracey's Mansion. Once the ghostly staff welcomes you and you're told a brief story, you'll board your very own Doom Buggy. Sit back and relax as you glide through haunted hallways and rooms…including a strangely festive grand ballroom. Watch out for Hitchhiking Ghosts.
4. Seven Dwarfs Mine Train – Board your very own mine car for an adrenalin-filled ride through the Enchanted Forrest and a mine where the Seven Dwarfs are hard at work. The hard part is trying to whistle while screaming.
3. Big Thunder Mountain Railroad – Hang onto your hats as you steam your way through the Wild Wild West aboard a runaway train. This ride is best enjoyed when you "stick your hands up" and yell "Yeehaw."
2. Splash Mountain – The best way to cool yourself off at the Magic Kingdom on those hot days is floating along the bayou on this log flume water coaster. You'll want to sit toward the front for maximum wetness.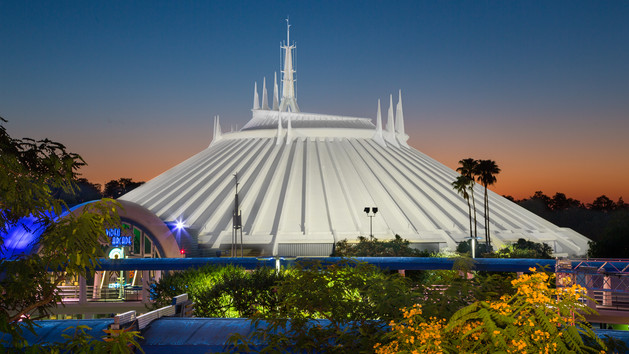 1. Space Mountain – What kid has never wanted to be an astronaut? Zoom through the galaxy in your rocket ship inside this dark ride. You'll feel like you're in outer space with on this steel coaster with the push and pull of gravity. Soar past shooting stars and wayward comets as you are shot through space.
Written by Michelle Guthrie: Michelle is a wife and mother to 3 young children. She was born and raised in Florida and a long time Disney World annual pass holder. When her family isn't vacationing at Disney or Universal, they're taking road trips to see the USA. It's her family's goal is to catch a game at every MLB ballpark. Michelle is a travel agent with Destinations in Florida, an Authorized Disney Vacation Planner. She loves helping plan magical vacations that create memories to last a lifetime…all at no cost to you. Contact Michelle to book your next vacation at Michelle@destinationsinflorida.com or 813-928-9432. You can also follow her on Facebook here.