Viva la Música Sizzles at SeaWorld Orlando!
Viva la Música is sizzling back into action at SeaWorld Orlando with new flavors and some of the hottest Hispanic artists in the industry. This fiery, festive celebration runs Saturdays April 16 and 23, and May 7 and 14 and is included with park admission.
Entertainment
On Saturday, April 16, salsa and Latin music sensation, Jerry Rivera will take the stage.  Rivera has sold more than 11 million records and has topped the Billboard chart with gold and platinum songs.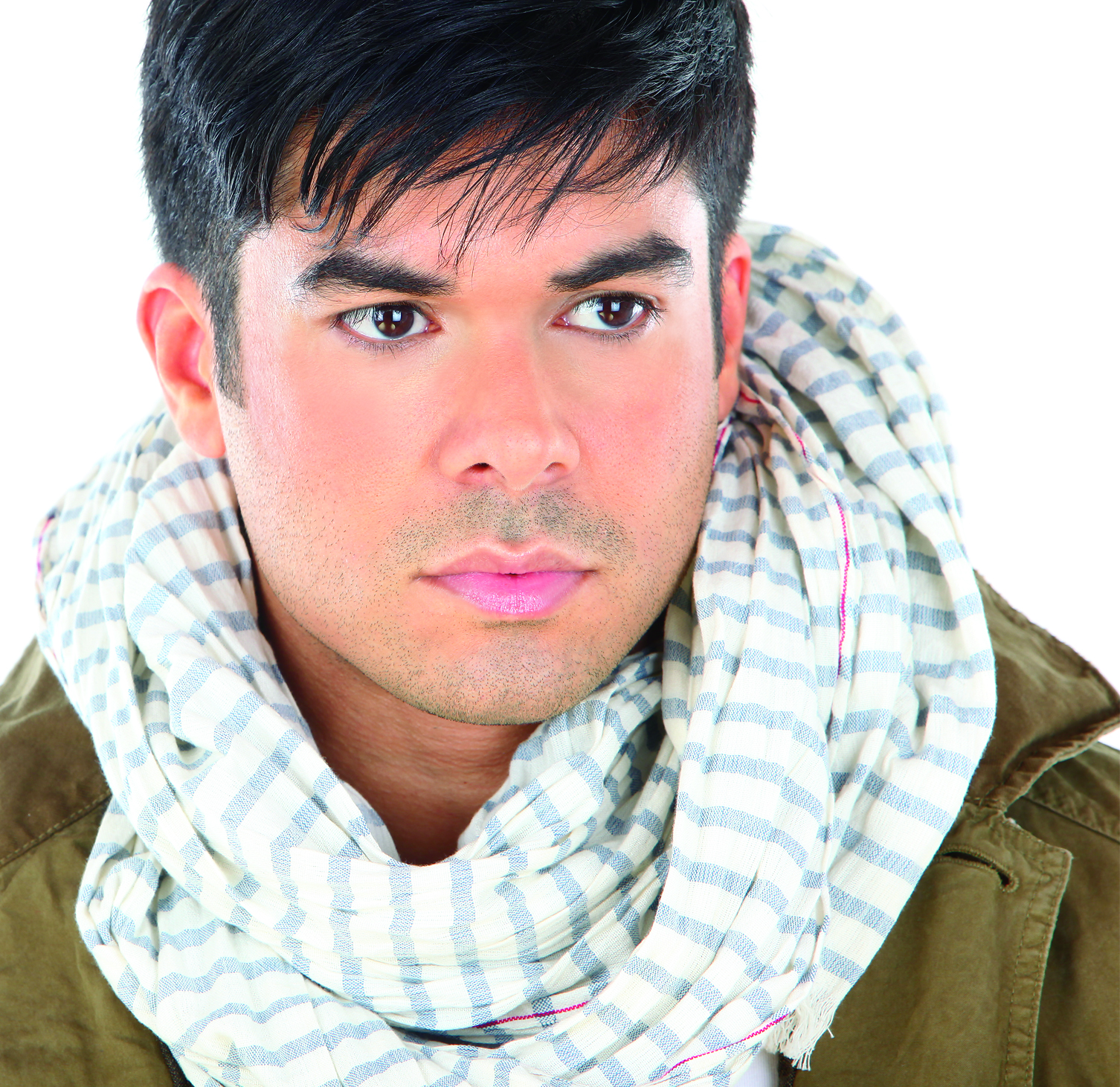 Then on Saturday, April 23, Latin Grammy winner, Víctor Manuelle will dazzle guests as he performs hit songs like "No Quería Engañarte" from his multiplatinum albums.
Viva la Música activities begin at 12 p.m. each Saturday at the Bayside pathway, with concerts starting at 3 p.m. at Bayside Stadium.
Foodies and music lovers can enjoy this family-friendly annual festival with new authentic cuisine prepared by SeaWorld's Executive Chef Hector Colon; live concerts by these internationally acclaimed Hispanic artists and bands; and unique merchandise from local artisans that reflect the true spirit of Latin culture.
Flavors to Taste
Chef's signature creations – New this year at Mango Joe's is the Hamburguesa Cubana, a hamburger made with a chorizo, ground beef and pork patty. Plus, guests who visit Seafire Grill, Cypress Bakery and Mango Joe's will find an array of Latin infused limited-time dishes.
New, savory and authentic dishes this year include:

Piononos – Sweet plantain stuffed with traditional seasoned ground beef
Morcilla – Traditional Latin American blood sausage
Sorullitos – Caribbean-style fried polenta sticks
Frituras de camarones – Skewered shrimp fritters with fried plantains
Lechón asado – Traditional roaster pork rubbed with Caribbean spices
Some of the guests' returning favorites include piraguas (shaved ice with tropical flavors), bacalaítos (fried salted codfish pancakes), pinchos (skewered grilled meat with fried plantains) and tripletas, a hearty sandwich made with roast pork, chicken, steak and cheese topped with potato sticks and a special sauce.
Food Sampler Package – For $25, guests looking to try an assortment of new flavors can choose from five samples of select dishes and also receive 15 percent off all food and drink purchases on the event pathway.
Pastries, desserts, beers, margaritas, mojitos, cuba libres, wine and a special house-made sparkling red sangria are also available throughout the event pathway.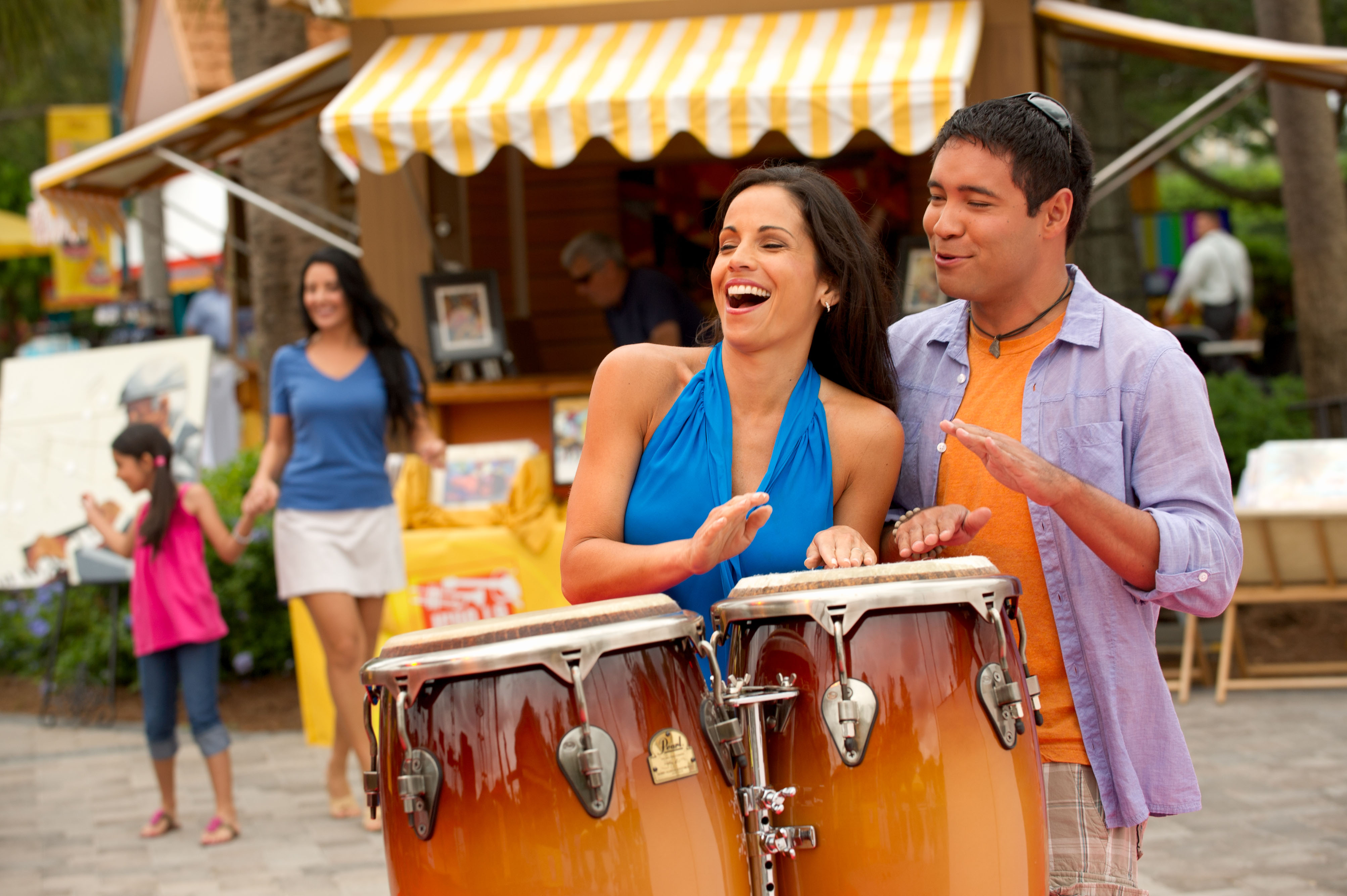 Sounds to Hear
Every Saturday during Viva la Música, upbeat concerts from internationally renowned stars of reggaeton, salsa, merengue and more will take the stage at SeaWorld Orlando's Bayside Stadium for exciting live concerts.
Scheduled performances include:
Saturday, April 16:  Jerry Rivera
Saturday, April 23:  Víctor Manuelle
Saturday, May 7:  To be announced
Saturday, May 14:  To be announced
Floor Seating Package – Starting at just $15, guests can reserve concert floor seats right in front of the stage act.
*BONUS! – Guests looking to pair their savory cuisine with the perfect Latin beats can purchase the Food Sampler + Front Row Seating Package – Starting at $45, guests can reserve a front row seat (just inches away from the artists), plus enjoy all the benefits of the food sampler package.
Sights to See
Jardín – Returning this year is the Viva la Música garden, providing a more relaxing environment for the entire family, but still just steps away from the main fiesta. Seating and Domino tables are available for guests to relax and enjoy in this area as well.
Mercados – Sprinkled across the event pathway will be small shops stationed with original merchandise inspired by the Latin culture and created by local artisans and artists including handmade oil paintings, organic jewelry and much more.
Festive Latin Atmosphere – The Bayside pathway will come alive with bright colors, Caribbean décor, dance floors and DJs spinning live music hits.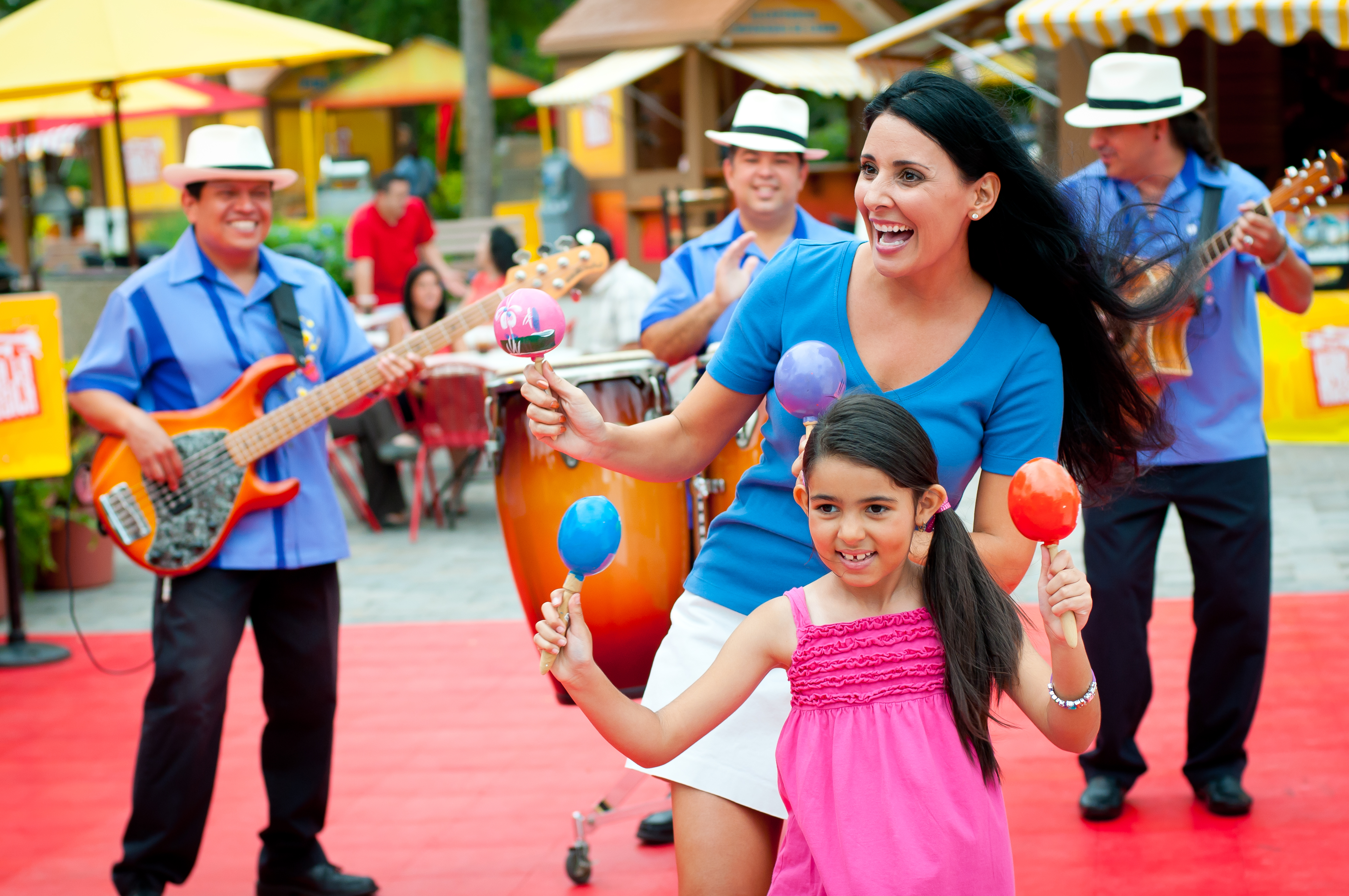 The best way to experience Viva la Música and all of SeaWorld's special events throughout the year is with a SeaWorld Orlando Annual Pass. From now until April 24, guests who purchase a SeaWorld annual pass will also receive access to Aquatica, SeaWorld's Waterpark for free. With an annual pass, guests will also be able to return this summer for the opening of MAKO – Orlando's tallest, fastest and longest rollercoaster.