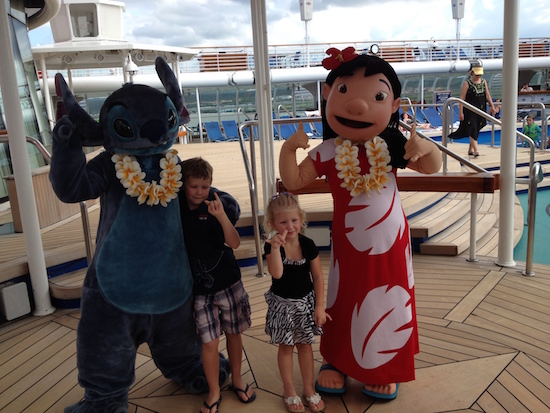 Are you looking to book a Disney Cruise but aren't sure where to start? I think the Disney Wonder might be a great place to start.
The Disney Wonder is one of the smaller ships in the Disney Fleet and is a sister ship to the Disney Magic. She has so many destinations to explore including Alaska, Hawaii, California, Panama Canal, Western Caribbean and the Bahamas. This year she even started a few sailings from Puerto Rico allowing a journey to the Southern Caribbean islands that none of the other ships in the Disney Cruise line sail to.
The Disney Wonder is a beautiful ship and is so welcoming from the minute you step into it. I fell in love right away. We started with lunch, dropped off our carry-on luggage in our room and started playing. We found the basketball hoops and ping pong tables right away, took a look at the pool while grabbing a free soda and ice cream, and then looked at the mini golf course. Doing this gave us a great feel for where everything is located… Don't worry if you are lost the first day; you will know exactly where everything is located by day 3 and then have the next 4 days to feel like an expert.
Disney Cruise line has taken its impeccable service that you find in the parks and has made a wonderful experience at sea. The rooms were spacious with plenty of storage, the food was wonderful, we enjoyed fire works at sea, and let's not forget all of the amazing shows and character greetings that are available during your journey.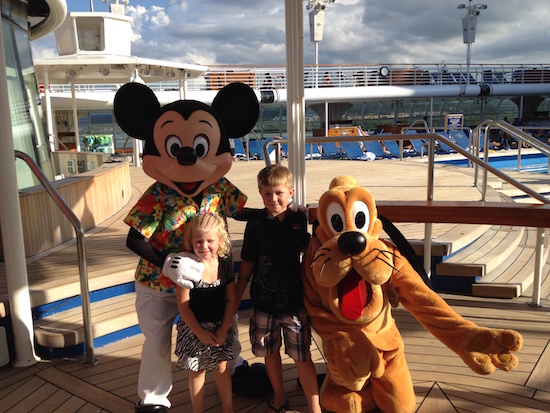 My children loved the choices of activities each day. I would sit them down at night when we got back to our room, and we would go through each of the activities the following day, and they would tell me what their must do was. It isn't all for kids, my husband and I made sure to take a mixology course, ate dinner at Palo, and enjoyed ourselves at the adult only comedy clubs and dances. Did I mention that Disney's kid's club are open until midnight with no additional charge?
Character meet and greats are daily and offer a great variety of characters. My favorite encounter was on the last day at Sea; we were walking in the hall, and Peter Pan was walking through. He grabbed my daughter's hand and sat down on the ground with her while having a conversation… She talked about her friend Peter for months after the cruise… Disney is great at making a lasting impression.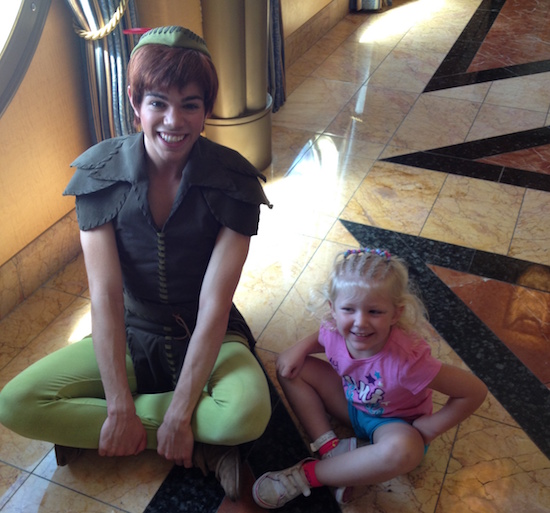 Every Cast Member on our cruise made us feel welcome and important… I hope I can help you book your next adventure on a Disney Cruise.
This article was written by Pam Mikhail, an agent with Destinations to explore. She has been creating magical vacation memories for other families since 2012 and is ready to share her experience with you. As a certified agent to many destinations including Disney, Universal, and Cruise Line Industry of America, You know she has the expertise to get you the best deal, offering a hassle free planning process. If you are ready to start exploring and would like her expertise at no additional cost, contact her today to make a lifetime of lasting memories for your family. Email her at pam@destinationsinflorida.com or call at (262)442-0706 to book your next family vacation.