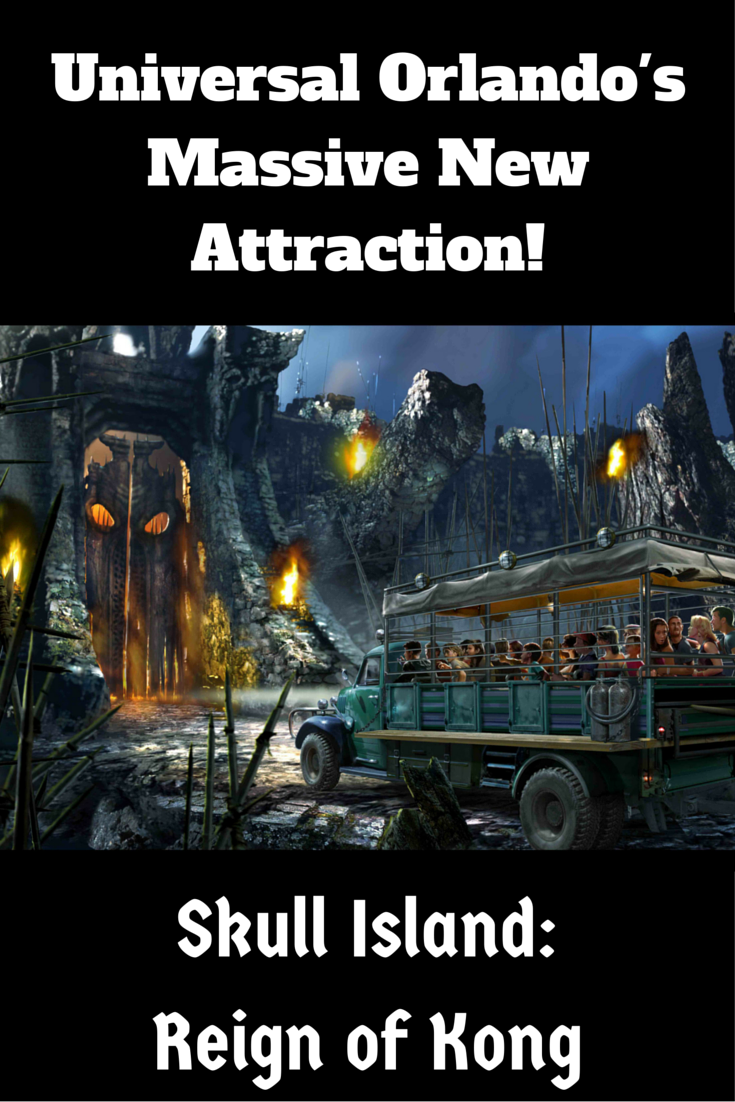 UNIVERSAL ORLANDO'S SKULL ISLAND: REIGN OF KONG EXPERIENCE REACHES EVEN HIGHER LEVEL OF HYPER-REALISM WITH REVOLUTIONARY RIDE VEHICLE
Your mission is to explore a treacherous island teeming with creatures of unknown origin.  You will face ominous terrain, impenetrable jungles – and surprises beyond your imagination.  A traditional off-road vehicle will not do.  Your expedition will require something more…colossal.
This summer, Universal Orlando Resort will bring the thrilling next generation of the King Kong legend to life in Skull Island: Reign of Kong. Everything about the new attraction will be massive.  And Universal Orlando needed an entirely new – and revolutionary – way to transport guests into the middle of the adventure.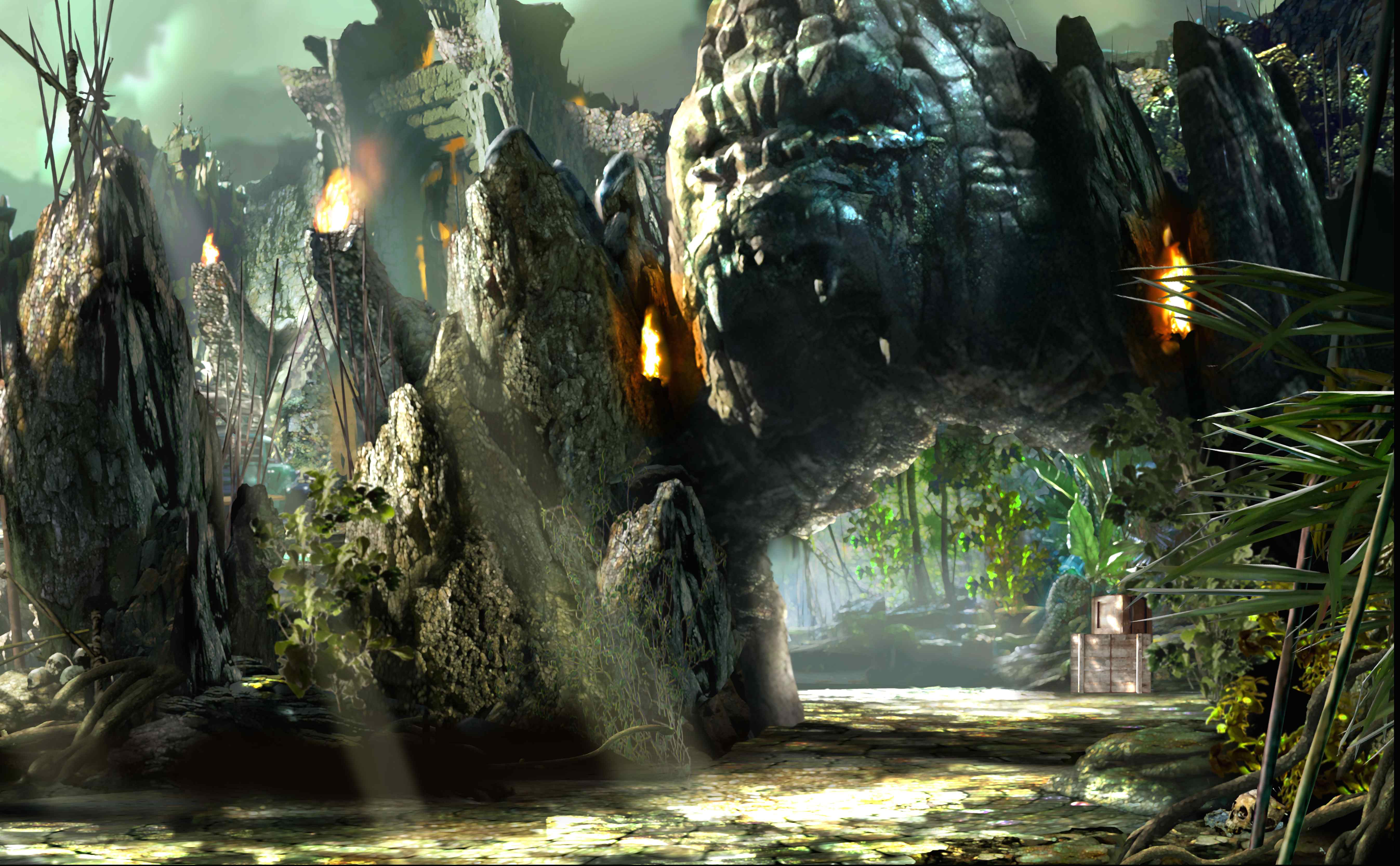 Guests will board a specially designed expedition vehicle that will do what no other Universal ride vehicle can do and take them where no other vehicle can go. 
The 40-foot-long, 17-ton expedition vehicle will use a sophisticated positioning system to independently navigate a rough, jungle road through unpredictable terrain. The front and back axles that support the vehicle's 45-inch wheels can be steered individually, allowing the vehicle to take sharp turns and pull off complicated maneuvers. It will be one of the most immersive and realistic ride experiences on Earth – all within one of the most immersive and realistic theme park experiences ever created.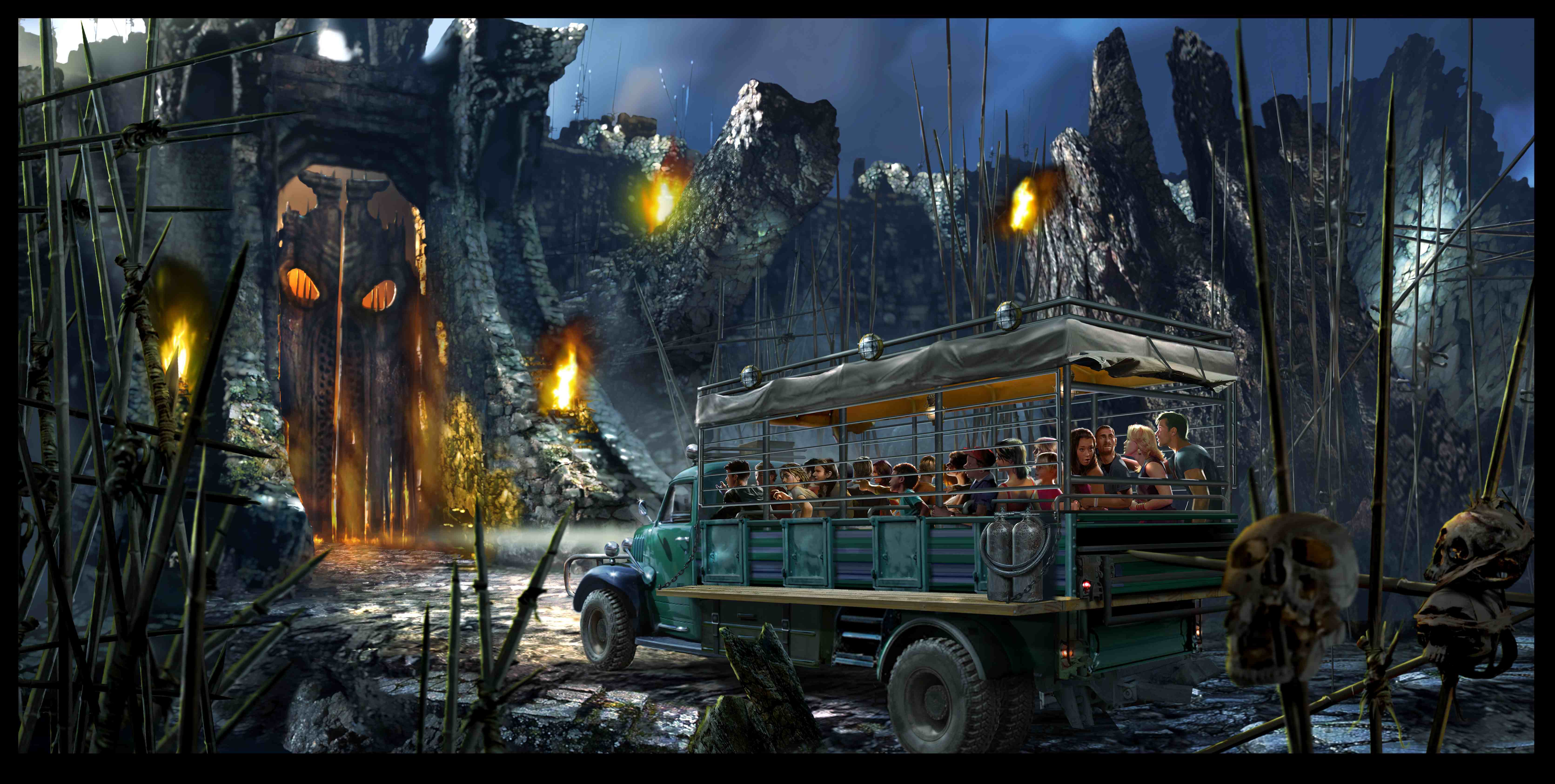 As guests board their expedition vehicle, they will meet one of the five guides who will be their driver – each with a distinct personality.
·         Becky Callahan: The loose-cannon cowgirl who isn't fazed by the dangers awaiting her on Skull Island.
·         Will Denham: The fresh-faced, adventure-seeking younger cousin of famed movie director Carl Denham.
·         Jinks Costanza: A hardened New York City ex-con who is wary of the island's mysteries.
·         Kalana: A mystical descendent of the natives who first settled on the island.
·         Charles "Doc" Jordan: A PhD student in paleontology who took time off from his studies to explore the world.
Universal Orlando Resort has unveiled 18 new guest experiences in the past five years – powerful attractions, incredible dining opportunities and a dramatically themed hotel. And more is on the way. Coming in 2016 is Universal Orlando's fifth on-site hotel, Loews Sapphire Falls Resort; and Skull Island: Reign of Kong, a groundbreaking attraction in Islands of Adventure. And in 2017 will come Universal's Volcano Bay, an entirely new water theme park experience.