The Toothsome Chocolate Factory & Savory Feast Emporium Opens Later in 2016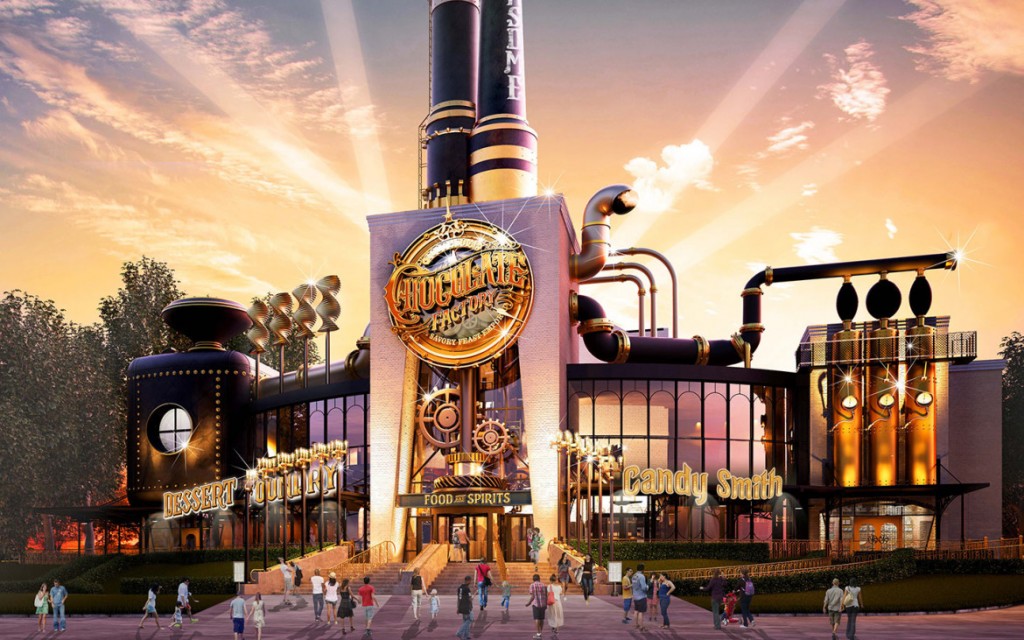 The Toothsome Chocolate Factory & Savory Feast Emporium at Universal CityWalk may be the most spectacularly delicious example yet of what happens when the Universal Creative team that designs theme park attractions comes together with the culinary team that creates blockbuster food and beverage experiences.
Set to open later this year, The Toothsome Chocolate Factory will be a full-service restaurant that brings together a specially created and expansive menu plus an incredible array of gourmet-level chocolates and desserts – all in a highly themed, unique environment that can only be found at Universal CityWalk.
The restaurant will be located near the entrance to Universal's Islands of Adventure theme park, and visible around the entire CityWalk lagoon.  Welcome to the 19th century inspired, Steampunk-era chocolate factory, complete with towering smokestacks, tanks and antique piping.  Inside, a mix of brass, dark wood and gadgetry – along with staff who will look and act the part – will complete the Steampunk feel.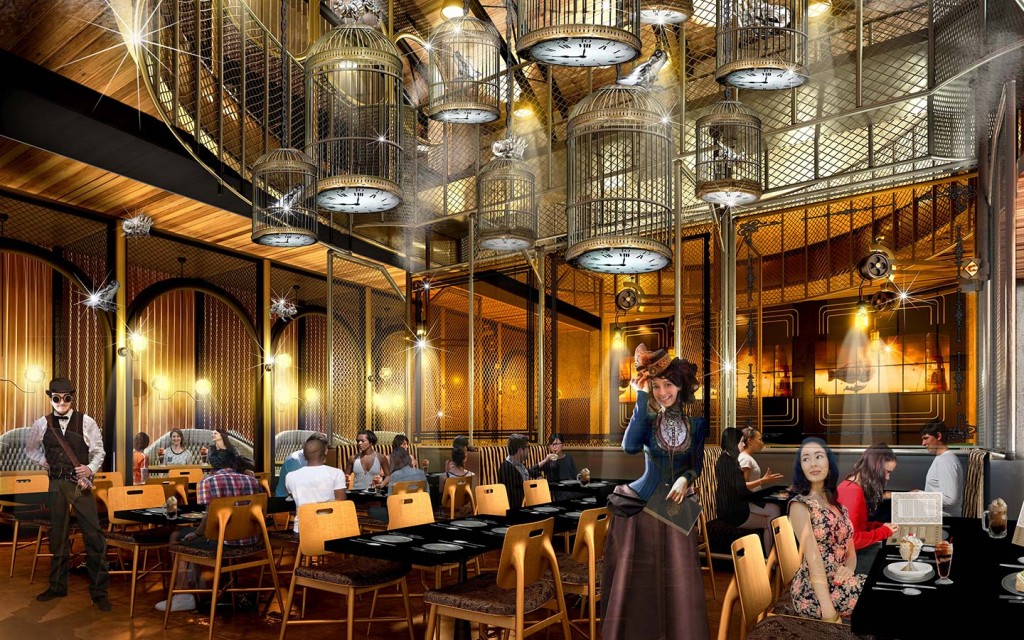 This unique experience will be punctuated by the food that will completely enrapture you.  The menu features a wide variety of unexpected, yet familiar dishes – from all-day-brunch crepes and quiches to unique takes on classic steak, seafood and pasta entrees, gourmet burgers, sandwiches, scrumptious salads and so much more. The number of options will leave you speechless. And the desserts and specialty items will be beyond the imagination.
The artisan milkshake collection will include shakes with names such as Chocolate x5 – mixed with chocolate spirals, chocolate chunks, chocolate ice cream and more – along with Bacon Brittle, Espresso Buzzzz, Red Velvet and Key Lime Pie.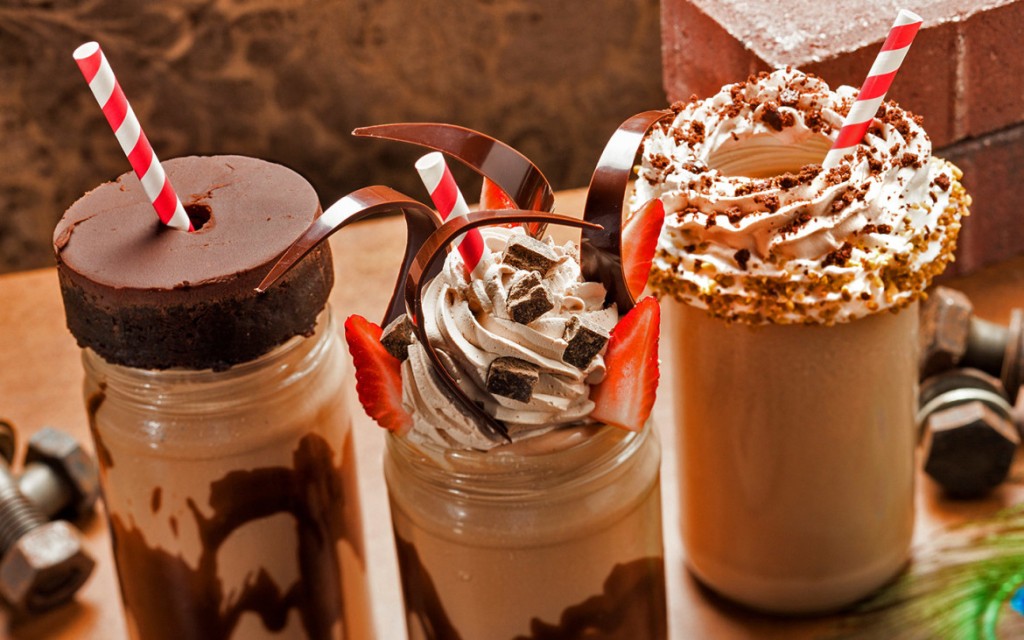 The sundaes include S'mores – with chocolate ice cream, chocolate sauce, marshmallow cream, graham crackers and more – Salted Caramel Flan,Chocolate Brownie Bark – and more.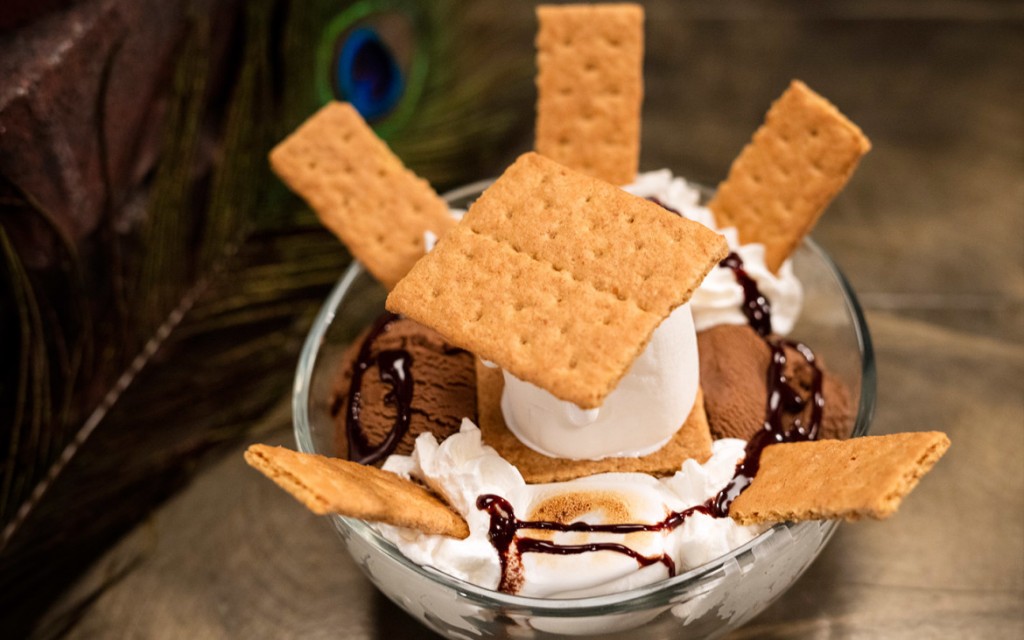 Guests will also be able to watch chocolate creations being prepared – and purchase them from the restaurant's retail shop to take home and enjoy.
The new restaurant will be the latest in a progression of incredibly popular dining concepts that have opened at Universal CityWalk over the past couple years – nine new concepts in two years, to be exact.