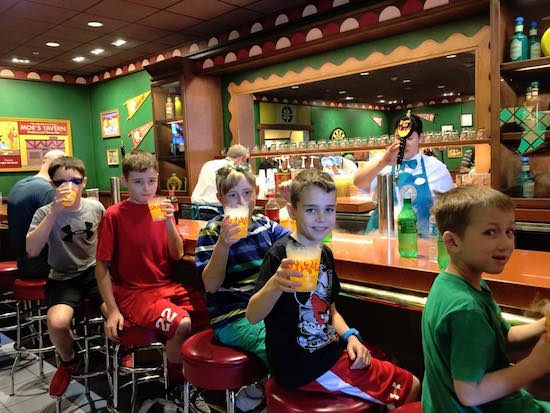 It's inevitable that you'll need to stop for a snack as you hike your way around Universal Orlando Resort theme parks. The body needs fuel, and here're my top 5 favorites items to fill up on!
#5 ButterBeer – Wizarding World of Harry Potter
This delicious treat can come in any number of forms. Frozen, Cold, and a few times with Rum… it matters not how you partake of this snack; it only matters that you do. It's well worth the stop.
#4 Duff Beer – Moe's Tavern
Who says the parents can't get lost in Springfield's most famous tavern? Pull up a bar stool. Push aside Barney and ask for a mug of your favorite beer, Duff!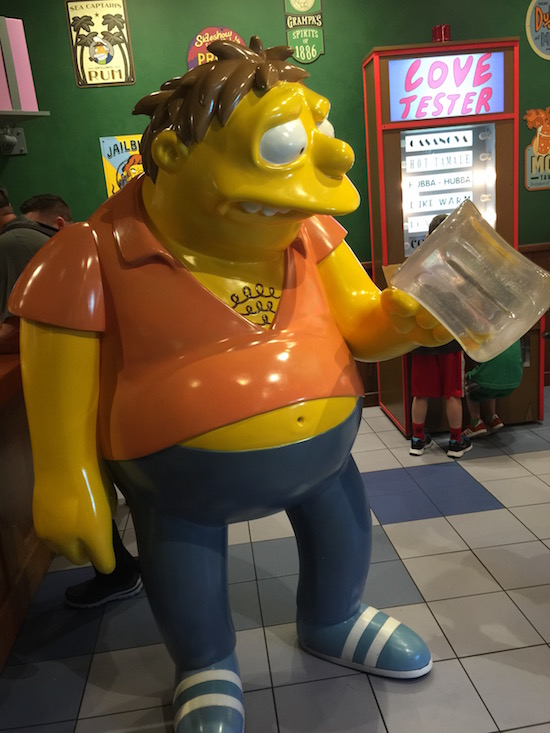 #3 Lard Lad Donut – Springfield
Lard and Donut just fit together don't they? If you're going to enjoy a donut, why stop at a lighter version when staring at you is a gigantic donut with pink frosting. I can't say for sure these donuts actually contain lard, but they are pretty sweet and a delicious way to gain energy for the mid-afternoon rush!
#2 Flaming Moe's – Moe's Tavern
We've heard rumors of a Flaming Homer… I doubt it could stand up to the Flaming Moe's though. A kid-friendly version of a world-class beverage. People come from miles around to enjoy Moe's famous cocktail, and now you too can quench your thirst with a Flaming Moe!
#1 Ice Cream Sundaes – Schwab's Pharmacy
Ice Cream, Ice Cream, We all Scream for Ice Cream…Or something to that effect. Let's not stop at just ice cream though. Let's go all the way with an original Schwab's Pharmacy Ice Cream Sundae! This replica pharmacy location provides all the ooey gooey goodness of an old fashioned sundae. Stop by and treat yourself!
Save Time & Money on Your Orlando Vacation with Local Experts!
Contact our Team at Destinations in Florida Today
877-918-8941 or Request a Price Online