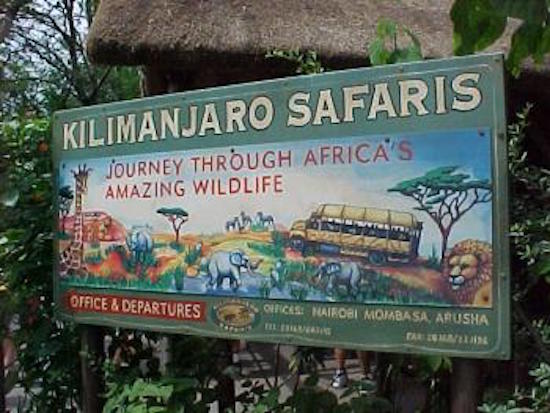 Ready to feel transported half way around the world, on an African savannah?
Look no further! Disney's Animal Kingdom Park can help with that at Disney's Kilimanjaro Safari.
When you start your way up the queue, you find yourself in the Harambe Reserve. But soon, you'll arrive at the platform to board your jeep and head off into the African savannah. Each safari trek is different. You can ride several times and not have the same type of experience each time; even if it's on the same day.
Your driver, or guide, will point out the different animals for you. Keep your eyes peeled; there are 34 different species of exotic African animals. Take quick pictures since your driver usually won't stop; or stops only momentarily, at best, for photos.
Use FastPass+ if you can. Many say that going early in the day is better to see lots of animals; while other say the best time is between 2-3pm.
How many animals have you seen on your journey through Kilimanjaro Safari?
One last note…. Be prepared! It's a bumpy ride!
Veronica has planned her family vacations for years.  Now she gets to do it for others, and it's like a dream come true.  She creates lasting memories to the destination of your choice by planning customized vacations.  She focuses on family and family reunion travel to Walt Disney World, Universal Studios, Disney Cruise Line and Sandals & Beaches Resorts.  As well as Southern United States; like Nashville, Chattanooga, Memphis, Savannah and Atlanta.  She'll help you find the BEST accommodations with the BEST value, and she will fill in all the blanks… all at no cost to you! She can't wait to pass that magic on to your family.  If you are ready to save on your next vacation, contact Veronica!!