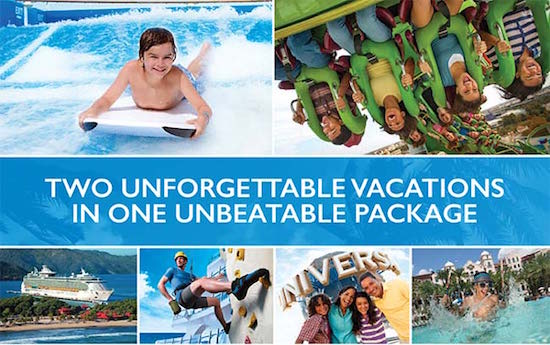 You saved up your hard-earned cash and have decided to take your family to Orlando.  That is the first step in making memories to last a lifetime.  Did you know that Universal Orlando Resort and Royal Caribbean International have partnered to give you the best overall family vacation? 
Here are my top Five reasons why you need to extend your Universal Orlando vacation and add a Royal Caribbean Cruise.  
Combining two great adventures into one vacation:. Most families will fly in to visit the Universal Orlando Resort. Now that you are in Florida you are very close to one of the many cruise ports in the area with Port Canaveral is only one hour away. So why not save time and money by adding a Royal Caribbean Cruise to your current vacation. You can add the cruise pre or post Universal Orlando. I do think that enjoying a nice cruise on the back end of your vacation is the way to go.
FREE Transfers: One benefit of this great partnership is they included all of your Transfers.  From the airport,  Universal Orlando Resort and to Port Canaveral to board your ship. No need to rent a car or pay for a shuttle it is all included in your pre or post add on.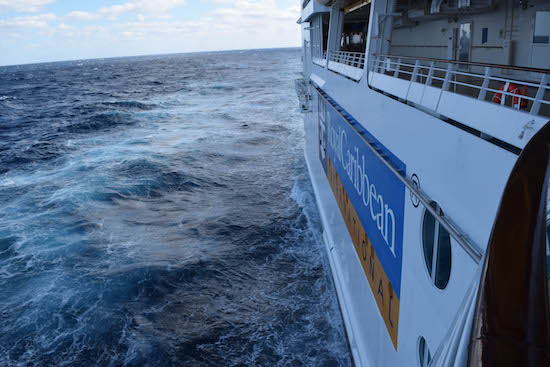 Vacation from your vacation:  With all of the walking and running around your family will do by visiting the Two major theme parks at Universal Orlando.  Hanging out with Harry Potter and Blue Man Group. You will be ready to relax; there is no better way to relax than to be sipping a frozen drink on the Lido deck of a cruise ship. Enjoy a nice relaxing day at the spa offering massages, facials and much more. Or just relax in one of the hot tubs or pools enjoying the ocean breeze.
Experience the Island Life: Choose from a 3 or 4 Night Bahamas Cruise. Or enjoy a longer 4, 5 or 7 Night Eastern/Western Caribbean cruise. Go shopping at the local markets and find one of a kind handmade items. Find a great white sand beach and make some footprints in the sand. Take a tour of the quaint towns and immerse yourself in the Island culture.
Royal Caribbean Cruise Line has something for everyone:  Offering great children's and teen programs at Adventure Ocean to keep the kids busy.  Great dining, You can choose from fine, casual or specialty dining.  World class entertainment and shows all included in your price.   With great shopping and Bingo, there is no need to leave the ship. Plus Duty-FREE shopping on many items, including Jewelry, Liquor and much more.
So why wait? You can now experience the best of both worlds by combining a Universal Orlando Vacation with a Royal Caribbean Cruise.
Written by Dawn Caitano – Dawn specializes in multi-generational travel as well as honeymoons and proposals at Walt Disney World.  She is also an avid cruiser, having set sail on all the major cruise lines. Dawn's experience and expertise, along with a sprinkle of her pixie dust, will make your vacation one to remember! Book your next vacation with Dawn at 917-494-5771 or dawn@destinationsinflorida.com