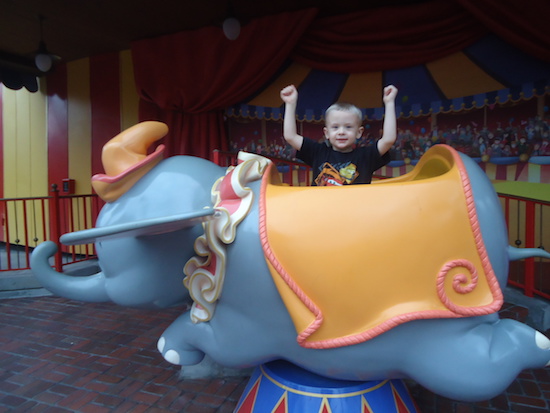 Disney World is a land filled with Magic and delight. There are rides for all ages that will thrill and delight even the youngest in your family. My top picks are based on my kiddos and which rides both my prince and princess have enjoyed over the years.
Dumbo the Flying Elephant – Dumbo is amazing and is located in Fantasyland, a favorite for little visitors. The carriage shaped just like the beloved elephant flies up and down creating a thrilling ride for the little ones. I love the giggles when the carriage falls a little when you let go of the button.
Toy Story Midway Mania – This 3-D ride entertains both the young and old. The kids get to hold onto a gun which sends 3-D objects flying to a screen in front of you. You shoot darts at balloons, throw pies, break clay plates. This ride spins and moves while the little ones interact with their favorite Toy Story characters, making this an enjoyable ride for both the adults and the children.
Peter Pan's Flight – This ride is great for kids of all ages, and the children love as the carriage lifts them up over the land scape below. You can see the streets of London and the Tower of Big Ben, fly over the pirate ships and crocodile and experience Neverland the same way Wendy and Peter do, flying high above in the sky, all from the safety of your carriage.
The Sea's with Nemo & Friends –This is a perfect ride for toddlers. When my daughter was 15 months and son was four we rode this ride at least 2 or 3 times a visit. Who wouldn't love a shell-shaped carriage to bring you under the sea to enjoy watching your favorite friends from Finding Nemo? As the ride comes to an end, you glide past the real aquarium and see live sharks and sea creatures.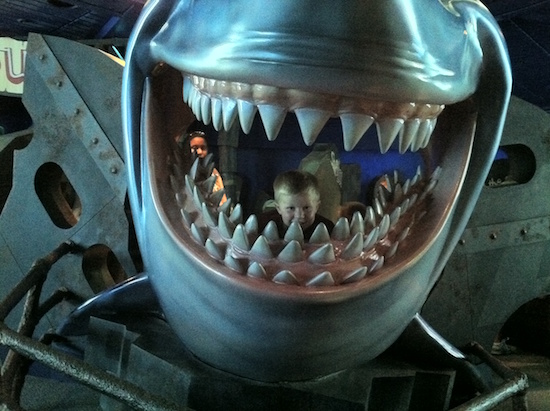 Journey into Imagination with Figment – This ride is fun for the little ones. This silly ride grabs the audience's attention with Figment, the cute character that teaches your little ones about the five senses. Be careful with the smell lab, though, I'm sure your kids will giggle as they get a whiff of the wonderful aroma. At the end of the ride, your kids can enjoy themselves as they play with music and create their own figments. A little warning, the store at the end of the ride is filled with cute Figment stuffed animals.
Disney Is filled with joy and entertainment; I hope your little ones enjoy these rides as much as mine did.
This article was written by Pam Mikhail, an agent with Destinations to explore. She has been creating magical vacation memories for other families since 2012 and is ready to share her experience with you. As a certified agent to many destinations including Disney, Universal, and Cruise lines, you know she has the expertise to get you the best deal and the best vacation offering you a hassle free planning process. If you are ready to start exploring and would like her expertise at no additional cost, contact her today to make a lifetime of lasting memories for your family. Email her at pam@destinationsinflorida.com or call (262)442-0706