When you think of going to Disney on a Family vacation, one of the places you typically don't think about (unless you are coming for a competition) is ESPN Wide World of Sports. Typically known for high school and college sports competitions, ESPN Wide World of Sports is overlooked by many families vacationing at Disney. So, why would you want to spend any time there with all the theme parks have to offer?
RunDisney Races
I know what you are thinking: "But I am not a runner!" Most people don't know that with each Disney race comes a kids race. Kids races go from 6 months up to 12 years old and at a fraction of the cost ($15 per child for the dashes) of the runDisney races, they are a wonderful experience for your child. Most children dress up as characters and princesses to run. Your child gets to come to the expo to pick up their packet with all of the adult runners. They are given a bib and a T-shirt with the year and race on it. The race distances vary by ages from the 100m dash to the 400m dash. For the more advanced runners, they have a 1-mile fun run. For the babies who can't even walk, they have the Diaper Dash, where they lay out mats and let the kids crawl to the finish line. As each child crosses the finish line, they receive a high-five from a Disney character and a medal. If you are planning to be at Disney during one of the race weekends, plan on signing your child up for one of these races. The downfall is that the races begin booking 180 days in advance and often sell out quickly. So, make sure you sign up on the RunDisney website to receive reminder emails.
Atlanta Braves Spring Training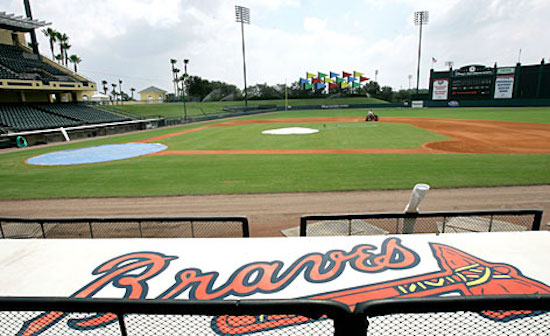 Next time you vacation at Disney, carves out some time for your child to participate in a race or attend a baseball game. While not your typical Disney experience, ESPN Wide World of Sports can offer your family memories and experiences that they will never forget.
Kristi Gregory lives in Orlando with her husband and two boys.  Who better to plan a trip to Universal than a local who visits Universal multiple times a week?  Her clients enjoy insider tips, personalized itinerary planning, and attention to every detail of your trip.  Call Kristi at (859) 229-4840  or kristi@destinationstoexplore.com to start planning your next vacation.