As a self-proclaimed foodie, I love to try new restaurants in the Magic Kingdom.
Here are my top 5 choices and why I think they are such great places to grab a bite to eat at the most magical place on earth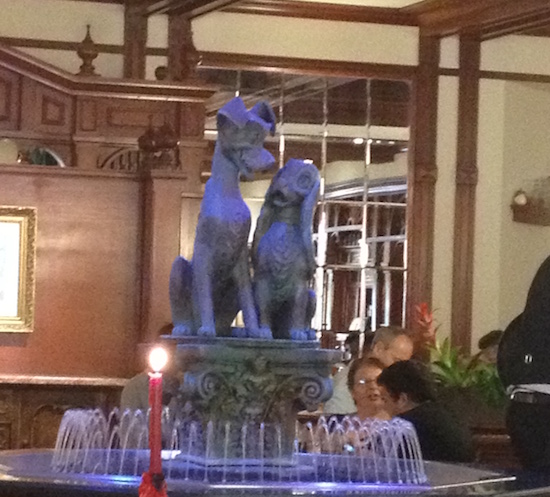 1) Tony's Town Square–imagine two adorable doggies sharing spaghetti and meatballs–oh, Lady & The Tramp you say? Well, you are correct, and this restaurant takes that scene and puts you at Tony's restaurant. I love the ambiance; the service is always warm and welcoming, and the spaghetti and meatballs are doggone delicious. Be sure to add this restaurant to your list of dining options
2) Casey's Corner–right on Main Street, takes you back to the days of dates at the local soda shop sharing a root beer float with your sweetheart. Reminisce about the good old days as you enjoy a hot dog, the amazing french fries (some of my favorite french fries anywhere) and a shake while watching families walk down Main Street
3) Tortuga Tavern–this hidden gem my family stumbled upon after getting off the Pirates of the Caribbean ride, we were hungry and saw the sign and decided to check it out–so glad we did. Huge portions, ample sitting space, shade and something different from your usual sandwiches and fries. Highly recommend this as a hearty quick serve meal.
4) Cinderella's Royal Table–I was hesitant to try Cinderella's Royal Table out as I love Akershus Royal Banquet Hall at Epcot, didn't know how CRT would measure up to the amazing experiences I have had at Akershus. Pleasantly surprised–taken up the long winding staircase after meeting and getting our picture taken with a Princess–it was Belle the day we visited. Sat down and could not believe the attention to detail from our waiter, the interaction with the Princesses and the gourmet breakfast we had. Be prepared for the 2 sit down credits you will use for this restaurant, but overall you can't beat the fact you're dining in Cinderella's Castle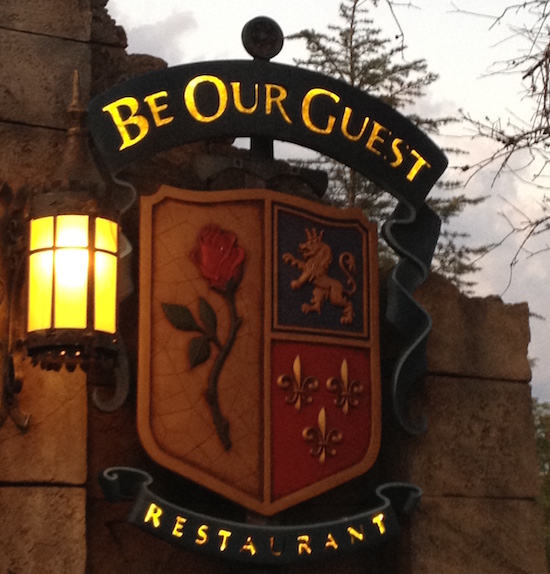 5) Be Our Guest–last but not least, the famous Be Our Guest inside the Beasts castle. We had a quick serve lunch here and ate in the main dining room–I liked that we chose our meals at the kiosks and were served within a few minutes of being seated. The kids meals were huge; my two young children barely could finish their food. My husband had the tuna Nicoise sandwich, and he said it was one of the best sandwiches he has ever had (he is the sandwich connoisseur of our family) Trying out a dinner is next our on the list when we head back to Disney, but the lunch is worth a try.
Written by Regina Cwiklinski, travel planner with Destinations to Explore specializing in Disney destinations, Universal Orlando, Beach Vacations, and Cruises. If you are interested in ideas or help planning your next vacation, you can contact Regina at regina@destinationsinflorida.com.