COURTYARD POOL AT DISNEY'S GRAND FLORIDIAN RESORT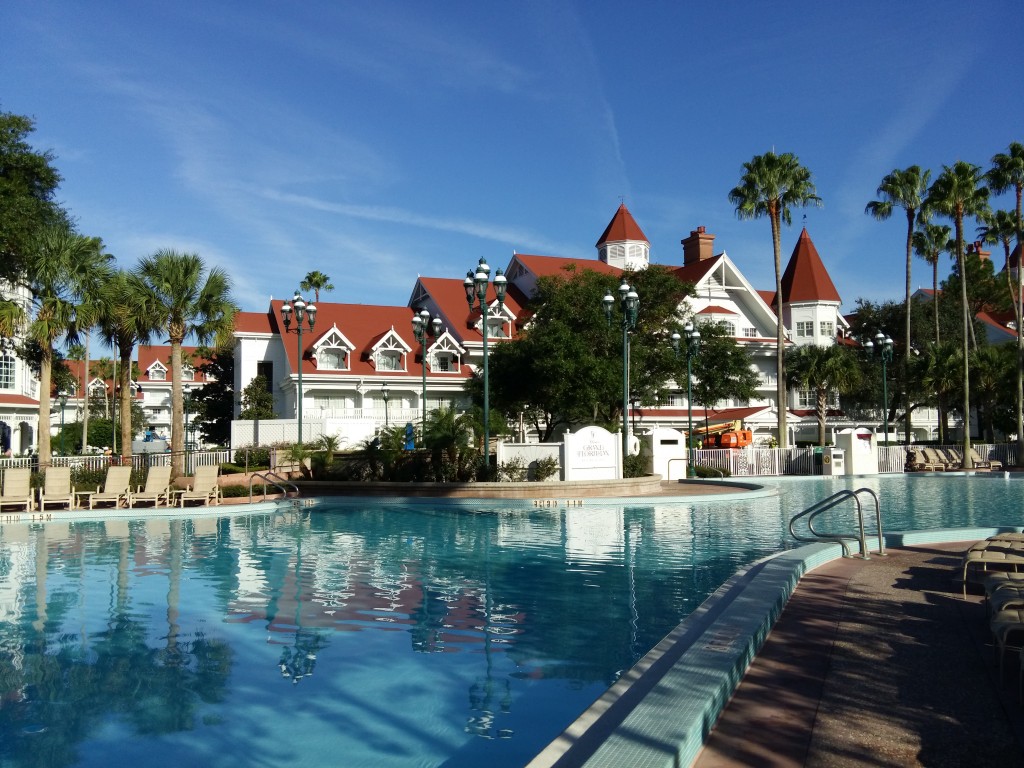 Escape to a serene environment at this zero-entry leisure pool, conveniently located behind the main building. Offering a calm and peaceful swimming experience, the heated Courtyard Pool descends to a maximum depth of nearly 5 feet, and features an adjacent whirlpool spa.
Complimentary towels are available at the pool and lifejackets are available at The Captain's Shipyard. Pools lifts and other access options can be arranged for Guests with disabilities or limited mobility.
Pools are open every day, including during winter. The pools are heated to 82°F/28°C throughout the year.
The Courtyard Pool Bar is located adjacent to the Courtyard Pool at the Grand Floridian. It also has a selection of beers, wines, and cocktails. Plus a small menu of burgers, flat bread pizzas, sandwiches, salads, and desserts is available.
About Disney's Grand Floridian
Victorian elegance meets modern sophistication at this lavish bayside Resort hotel. Relax in the sumptuous lobby as the live orchestra plays ragtime, jazz and popular Disney tunes. Bask on the white-sand beach, indulge in a luxurious massage and watch the fireworks light up the sky over Cinderella Castle. Just one stop to Magic Kingdom park on the complimentary Resort Monorail, this timeless Victorian-style marvel evokes Palm Beach's golden era.