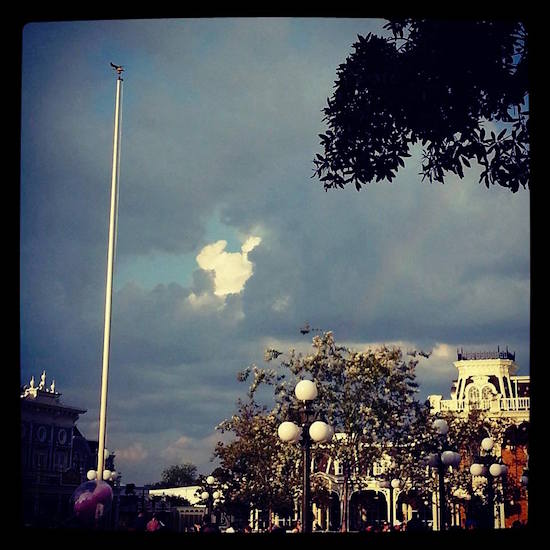 Disney World Weather: Top 5 Things to Do When it Rains
Have you ever heard the term "Sunny Florida"?  Don't let the nickname fool you.  Florida weather is unpredictable.  You can expect an afternoon thunderstorm most days, especially in the summer.  Don't let a forecast of rain spoil your Disney day.  You've paid good money for your trip.  With a bit of planning, you can make this one of your best vacation days ever.  You will find lower crowds when it rains because locals may make other plans and some people don't realize how much you can do without getting soaked.
Concentrate on One Area at a Time – Epcot, for example, has pavilions that feature many attractions under one roof.  You can spend several hours in one building.  Just think, in the Land Pavilion, you can ride Soarin', see the Circle of Life, experience Living with the Land, dine at Sunshine Seasons or The Garden Grill and even take a Behind the Seeds Tour.
Visit Disney Springs – Take in a movie and dine in comfort at this state-of-the-art cinema with Fork & Screen® Dine-In Theatre or enjoy an afternoon of bowling at Splitsville.
Resort Hop – Take a ride on the Monorail and explore all of the Deluxe Resorts. Relax in the lobby or game room and enjoy a snack.
Go Shopping – There are countless gift shops to browse and find the perfect souvenir.
Continue with Your Vacation Plans – Pack smart with a poncho, some extra socks and some Ziploc bags for your electronics. You might throw in a towel but don't throw in the towel on a great opportunity.
There are many possibilities for rainy day fun.  Of course, you'll want to stay safe.  Avoid lightning, extreme wind and slippery shoes.  Most Florida showers pop up in the afternoon.  By arriving early, you can enjoy a less crowded park and take in many attractions before the storms. Whatever you do, don't let the rain spoil your Disney vacation.
Written by Sheri Morris — Sheri is a proud grandmother with a keen eye for detail. She specializes in Disney Travel for adults and works tirelessly to ensure that her guests have the best vacation experience ever! Book your next vacation with Sheri at 804 405 5005 or sheri@destinationsinflorida.com.