Walt Disney World Resorts Christmas Decor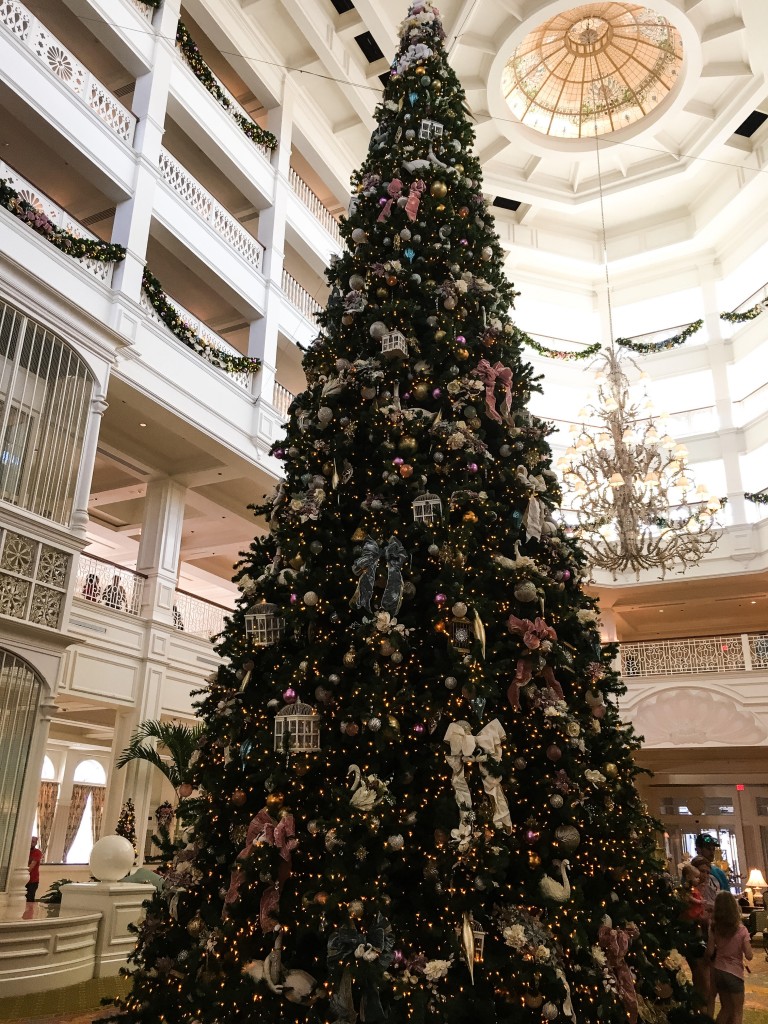 When you stay at a Disney World Resorts, the holiday magic starts from the moment you arrive. With enchanting decorations, magnificently trimmed Christmas trees, holiday carols in the air and festive touches all around, wherever you choose to stay, you'll be welcomed with the warmth and wonder of this season.
Each Disney Resort hotel celebrates in its own special way. At Disney's Grand Floridian Resort & Spa, the lobby is decorated with an enormous Christmas tree! The Grand's tree is adorned with sparking jewels, swans, bird cages, roses, flowers, ribbons and classic hanging ornaments. All are coordinated with the elegant Victorian theme of the resort.
Garland swags decorated with similar items adorn the railings on stairwells as well as upper floors. There's even a small tree in the kids waiting area too!
Take a look at how the Grand Floridian decorates for Christmas:
In addition to the beautiful decorations at Disney's Grand Floridian, you can also find a life-sized gingerbread house in the lobby! It's a functioning shop that sells Christmas and holiday themed treats made of chocolate, gingerbread and more.

Have you visited any of the Walt Disney World resorts to see the Christmas decor?