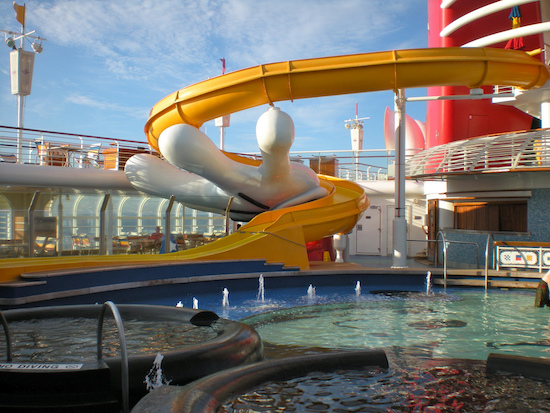 If you are going back and forth with trying to decide if you want to do a Disney Cruise or spend your time in the parks, I have a great idea for you….why not do BOTH? Sailing on the award-winning Disney Cruise Line to a tropical destination before or after a stay at Walt Disney World Resort makes for the ultimate family vacation.  There are so many reasons why I love adding a cruise on to a Disney Parks vacation and here are my top 5.
Experience the thrills and frills of a hassle-free vacation. You will stay in world-class accommodations, eat food that is prepared by first-rate chefs and be entertained from morning until night the Disney way.
It's a perfect mix of adventure and relaxation. You could be zip lining from a tree top in a tropical forest one day and the next day relaxing at Castaway Cay, Disney's private island.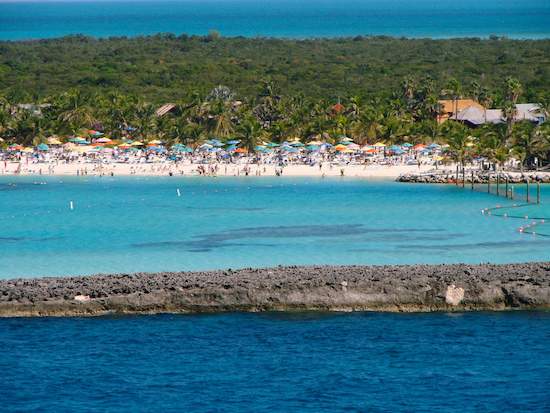 A short 3-4-day cruise is a great way for first-time cruisers to get acquainted. The shorter sailings allow you to see if cruising is the right fit for your family. Most activities, entertainment and dining options are included in the price of the cruise, so you will know what to budget. I bet you will be hooked once you experience a cruise.
Experience the Disney Magic. From regal gatherings with princesses to dance parties with Mickey and the gang on Castaway Cay, a Disney cruise gives you the chance to interact with characters in a whole new way. And speaking of Castaway Cay, most of the cruises leaving from Florida make a stop at this tropical paradise reserved exclusively for Disney Cruise Line guests.
It's all about location. With two Disney Cruise Line homeports in Florida, it's never been easier to make both a cruise and resort stay part of your Disney vacation. Port Canaveral and Miami are within driving distance of Walt Disney World, making it convenient to stay at one of the resorts and enjoy all four theme parks before or after visiting tropical destinations on a cruise to the Bahamas or the Caribbean.
There's no shortage of fun onboard or in port, but with so many options to recharge, you won't need a vacation from your vacation when you return home. The Disney Cruise Line offers something for everyone in the family. You won't know what to do first!
If land and sea appeal to you, then I would love to help you plan the ultimate Disney vacation. I hope to see you on board soon!
Written by JoAnne Traczek: I am a retired Veteran who is enjoying helping people travel all over the world! I enjoy planning all your travel needs, no matter what you need or where you go. I have seen a great part of the world and love to share my knowledge with people who enjoy traveling. Contact me when you want to see the world. I will help you, one destination at a time. You can reach me at joanne@destinationsinflorida.com.