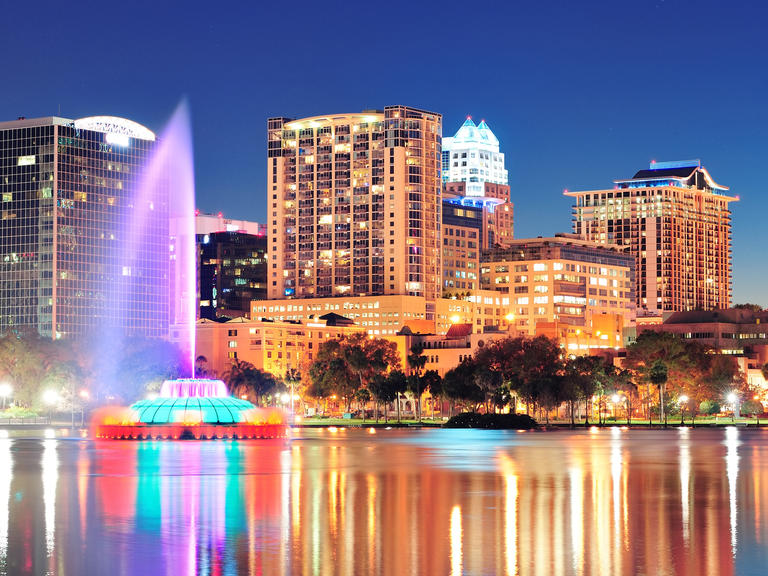 Each year, thousands of newlyweds choose Orlando for their honeymoon. While often thought of as a family destination because of the local theme parks, there are many wonderfully romantic things to do while on your honeymoon in Orlando.
Dinner at Capa: Capa is a Spanish steakhouse located on the top floor of the Four Seasons Orlando. Not only is it one of the most romantic spots to dine, if you eat there later in the evening, you are able to view both the Magic Kingdom and Epcot's firework shows. They offer a full bar and various entrees with the lamb rack being my favorite. Capa is open from 6pm-10pm each night. Reservations are strongly suggested but not required.
Get a Massage: While there are many spas and salons to choose from when looking to schedule a massage, my favorite is Woodhouse Day Spa located in Dr. Phillips, near Universal. They have a variety of packages both individual and for couples at a reasonable price. You can have couples massages, facials, manicures, and pedicures while enjoying the quiet atmosphere. I highly recommend taking a break from the thrill rides to spend one day relaxing together.
Rent a Swan Boat on Lake Eola: While this may sound a bit childish, Lake Eola is a beautiful lake located in downtown Orlando. Beside Relax Grill, there is a boat dock with Swan boats. Prices begin at $15 for a half an hour. My favorite thing about these boats is that the backdrop to your romantic evening on the lake is the skyline of Downtown Orlando. For a more romantic effect, go around sunset. There are many restaurants and shops surrounding the lake where you can spend the day shopping and eating.
Spend a Friday or Saturday night at Bosendorfer Lounge: There are no other places in Orlando that are more romantic and sexy than Bosendorfer Lounge. Enjoy evening cocktails and live jazz music. With comfortable chairs and couches and a darkened room with wood and red upholstery, it is one of the most romantic date places in Orlando.
See a Show: There are so many great shows to see in the Orlando area. If you are into Broadway productions or concerts, you can take in a show at Dr. Phillips Center for the Performing Arts located in Downtown Orlando. They have concerts as well as constantly running Broadway shows. You can also see the Blue Man Group, which is the classic high energy show that will not only excite but entertain as well. Blue Man Group is located in CityWalk in Universal Studios Florida. Finally, Cirque du Soleil is a great show where you watch acrobats perform to music. It is located at Disney Springs.
If you are honeymooning in Orlando, don't forget to come out of the theme parks to enjoy some lesser known romantic adventures in the city.  Kristi Gregory lives in Orlando with her husband and two boys.  Who better to plan a trip to Universal than a local who visits Universal multiple times a week?  Her clients enjoy insider tips, personalized itinerary planning, and attention to every detail of your trip.  Call Kristi at (859) 229-4840  or email to start planning your next vacation.