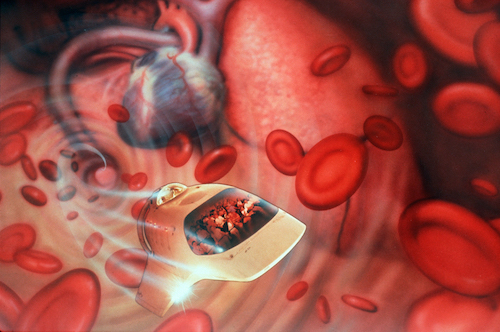 Body Wars was in the Wonders of Life Pavilion at Epcot. It was a simulator ride where riders were shrunk to carry out a mission inside a human body. It opened on October 19, 1989 and closed its doors on January 1, 2007.
Get ready for a Science lesson… Disney style!
Since we were only 'civilian observers', it was merely a routine mission; but we were invited to go. Go where? Inside a human body. To be exact, it was the right index finger of a volunteer, and we were going to help pick up Dr. Cynthia Lair. However, something suddenly goes wrong when Dr. Lair gets pulled into a capillary… and here is where the adventure begins.
Now we chase after Dr. Lair down a vein… make quick turns, go over several bumps and even get attacked by white blood cells. We even lose fuel cells too. But, finally Dr. Lair is safe and sound… or so we think.
Since we've lost fuel, we are in need of some energy. Where to? How are we going to get that?
In true Disney fashion, there is always a solution. To the brain! It works on electrical impulses, of course.
Our journey to the brain isn't easy though; to get there we have to pass through the lungs, heart, and through spinal fluid! We finally get though all that and our mission is almost complete. Now we need that quick electrical impulse to surge through our tiny ship.
"Hit the shield. Hit the shield!… That's it. We did it!"
"Do you realize what we just did?"
Aside from breaking "every regulation in the book."
"We were the first to go through the heart, lungs, and brain," as Dr. Lair says.
Mission Commander commends us, "You also managed to pull off the most spectacular mission this place has ever seen. Congratulations."
Welcome home everyone!
Do you miss this attraction? What is your favorite memory of Body Wars? Tell us!
Hope you've enjoyed this Throw Back to Body Wars! Stay tuned every Thursday for a look back at the days of Disney's past!
Written by Veronica Mazarelli: Veronica creates lasting memories by planning customized vacations all over the world. Not only does she find you the BEST accommodations with the BEST value, but she will fill in all the blanks for you, all at no cost to you. Traveling is her passion! Passing that magic on to your family is what fuels that passion! If you are ready to save on your next vacation book your next vacation with Veronica at veronica@destinationsinflorida.com.