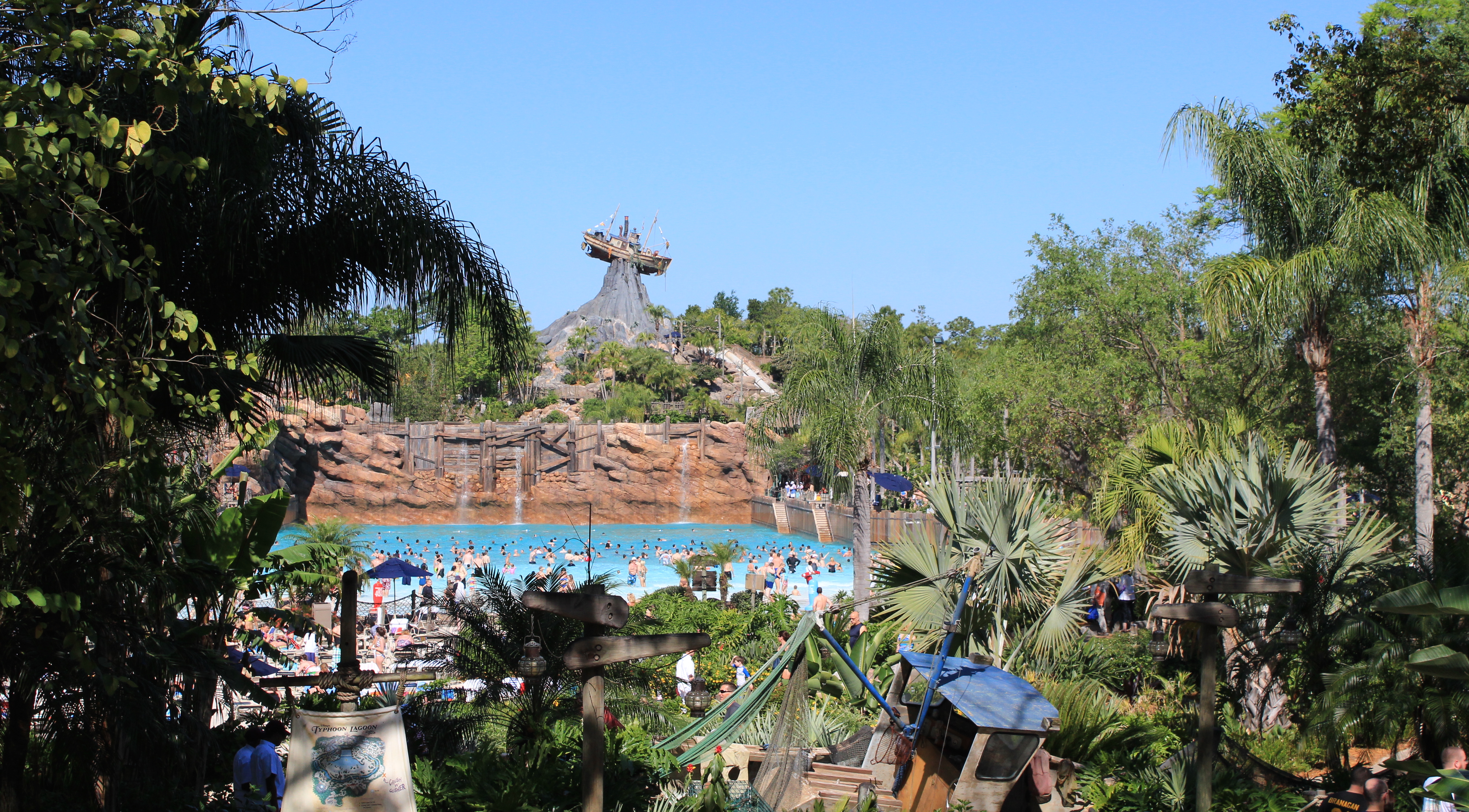 Disney legend has it that a fierce and powerful hurricane roared across the sea, hurling surfboards and small boats into trees and buildings and even impaling a shrimp boat on the peak of a mountain. Left in its wake was a water park filled with roaring rapids, relaxing rivers and twisting slides. Typhoon Lagoon was born.
It's easy to spend a full day here taking in the many slides, tube rides, and more. Get your thrill on at Crush N Gusher, a fast, gravity-defying water coaster. You can even glide through a salt water lagoon and snorkel with sharks at Shark Reef. And the wave pool at Typhoon Lagoon is not your father's wave pool, catch a huge wave and body surf your way to shore. After all that excitement, you may want to take a relaxing ride through Castaway Creek, a lazy river that takes you through grottoes, rainforests and waterfalls. And for the littlest adventurers, you'll want to check out Ketchakiddee Creek, An interactive world of slides, fountains and waterfalls designed especially for young children.
Plan to check it out on your next vacation. It's a water lover's paradise.
Written by Laura Schindler: Laura creates lasting memories by planning customized vacations all over the world. Not only does she find you the BEST accommodations with the BEST value, but she will fill in all the blanks for you, all at no cost to you. Traveling is her passion! Passing that magic on to your family is what fuels that passion! If you are ready to save on your next vacation book your next vacation with Laura at laura@destinationsinflorida.com.