Disney's Caribbean Beach Resort is a Tropical Paradise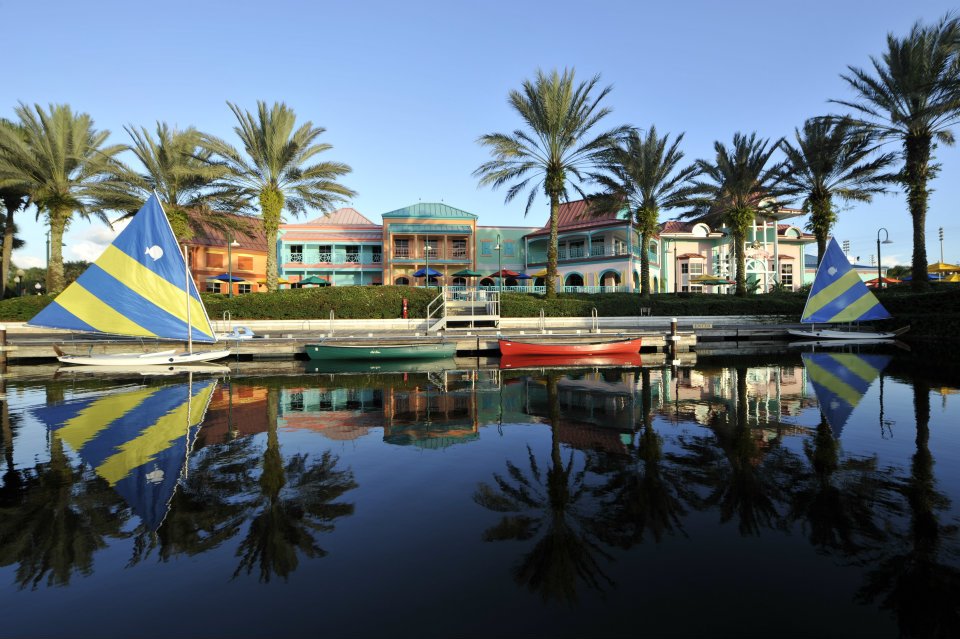 Disney's Caribbean Beach Resort has much to offer families that desire a serene and comfortable stay when visiting Walt Disney World. This large, Moderate Resort featuring 2109 guest rooms is built around Barefoot Bay, a 45 acre lake with white sand beaches, gorgeous birds and a relaxing, tropical feel.
Caribbean Beach Resort boasts six island villages on 200 lushly landscaped acres:  Trinidad North, Trinidad South, Martinique, Barbados, Aruba and Jamaica. Each two story complex is colorful and bright. Pirate Rooms in the Trinidad South section were added to the resort in 2009 and are a hidden treasure that will delight any youngster! True to Disney's reputation for attention to every detail, these uniquely themed rooms feature swashbuckling décor from stem to stern.
Many different lodging options with various views are available at this resort. The standard rooms are 300 square feet. They can accommodate four guests, plus one child under 3. There are no elevators so you will need to request a ground floor room if you have trouble with stairs.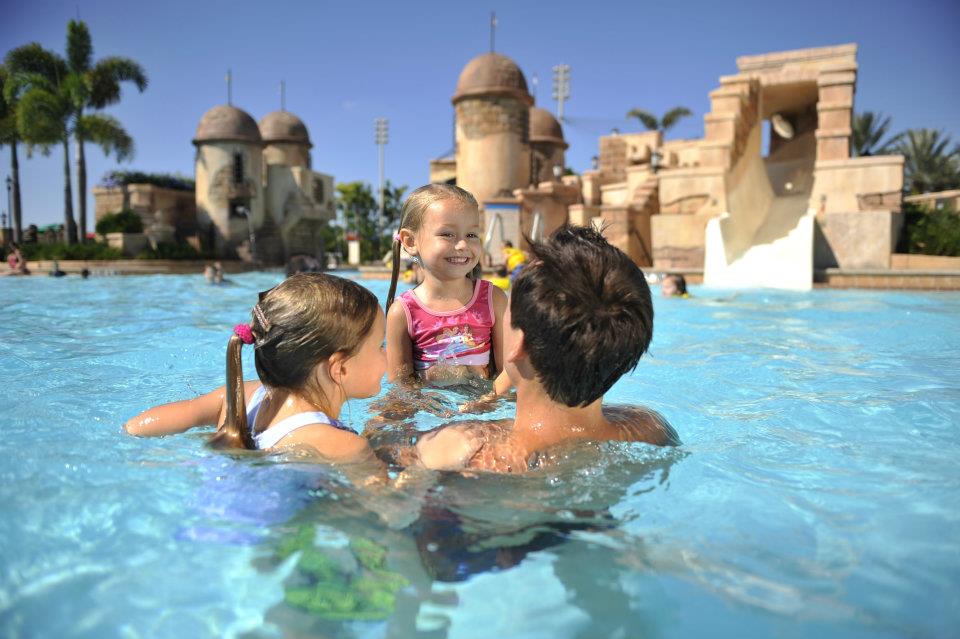 Seven heated swimming pools top the long list of amenities. The main swimming area, Fuentes de Morro Fort is a pirate themed fortress with two waterslides and whirlpools. Fun activities include a Pirate Adventure Cruise, Disney movies under the stars, arcade, volleyball, bike rental, fishing, playgrounds and activities for the kids. Transportation is convenient to the parks and around the resort via buses.
Several restaurants are onsite. Shutters at Old Port Royale offers casual dining featuring steaks and seafood. Old Port Royale Food Court has a wide variety of tasty options and poolside snack- bars have snacks and all-day quick-service meals. Pizza delivery is available.Treat your family to a splendid vacation at one of the best themed Disney properties. You will takeaway tons of happy memories!
Treat your family to a splendid vacation at one of the best themed Disney properties. Enjoy a lazy afternoon soaking up the sun in a comfortable hammock after a busy day at the parks. The laid-back atmosphere of the Caribbean Beach Resort and the smile on your child's face may be just what you'll need to make this Disney World vacation the BEST vacation ever.
You will take away tons of happy memories!
Written by Sheri Morris, "Main Street Morris" — Sheri is proud grandmother with a keen eye for detail. She specializes in Disney Travel for adults and RV travel. Book your next vacation with Sheri at 804 405 5005 or at sheri@destinationsinflorida.com.