Did you ever get the chance to voyage under the sea with Nemo? No, not that Nemo, long before the little clownfish got lost and his dad went searching the Big Blue, there was another Nemo at Walt Disney World, Captain Nemo of the Nautilus. He piloted his submarine through perilous waters in 20,000 Leagues Under the Sea.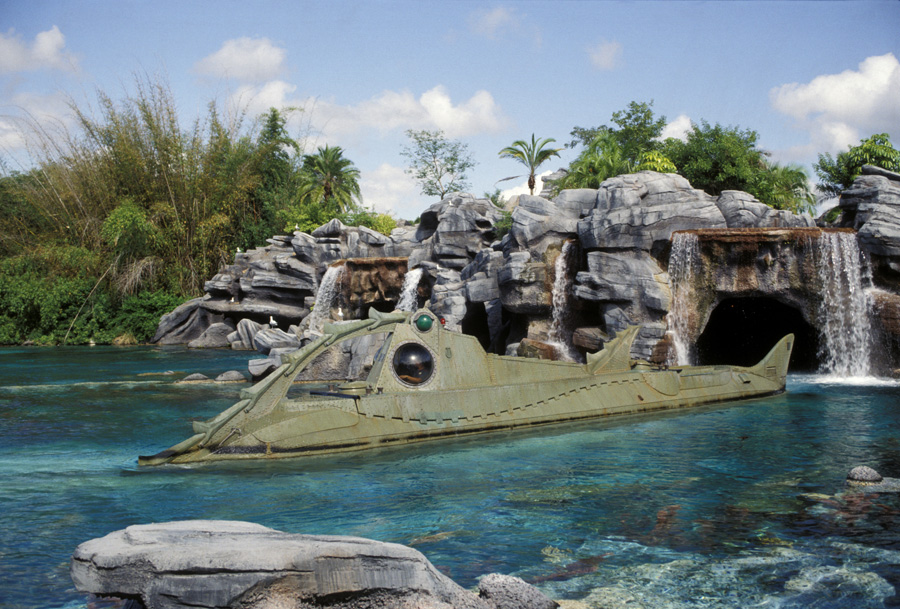 20,000 Leagues Under the Seas opened October 14, 1971, and was one of the original flagship attractions at Walt Disney World. It had twelve amazing 38-passenger subs and the huge water tank held 11.5 million gallons of water.
This ride was designed for people with an imagination, people with dreams, people who could let themselves be swept away. Once you boarded your sub, you sat on a stool looking out a personal porthole. Millions of bubbles washed over the windows as you descended into the sea. Captain Nemo would describe the scenes as you passed by on your trek, including mermaids and even the lost city of Atlantis. But your peaceful ride took a turn for the worse when you faced the giant squid! Thanks to your skilled captain, you narrowly escaped before surfacing.
20,000 Leagues Under the Sea was abruptly "temporarily closed" for renovations on September 5, 1994. However, that temporary closure turned out to be permanent, though it wasn't until early 1996 that it was officially announced that the 20K ride was closed forever. Were you sad to see it go?
Written by Laura Schindler: Laura creates lasting memories by planning customized vacations all over the world. Not only does she find you the BEST accommodations with the BEST value, but she will fill in all the blanks for you, all at no cost to you. Traveling is her passion! Passing that magic on to your family is what fuels that passion! If you are ready to save on your next vacation book your next vacation with Laura at laura@destinationsinflorida.com.